Meet the 2019 True Entrepreneur Corps Fellows
By Christiaan Vorkink, June 18, 2019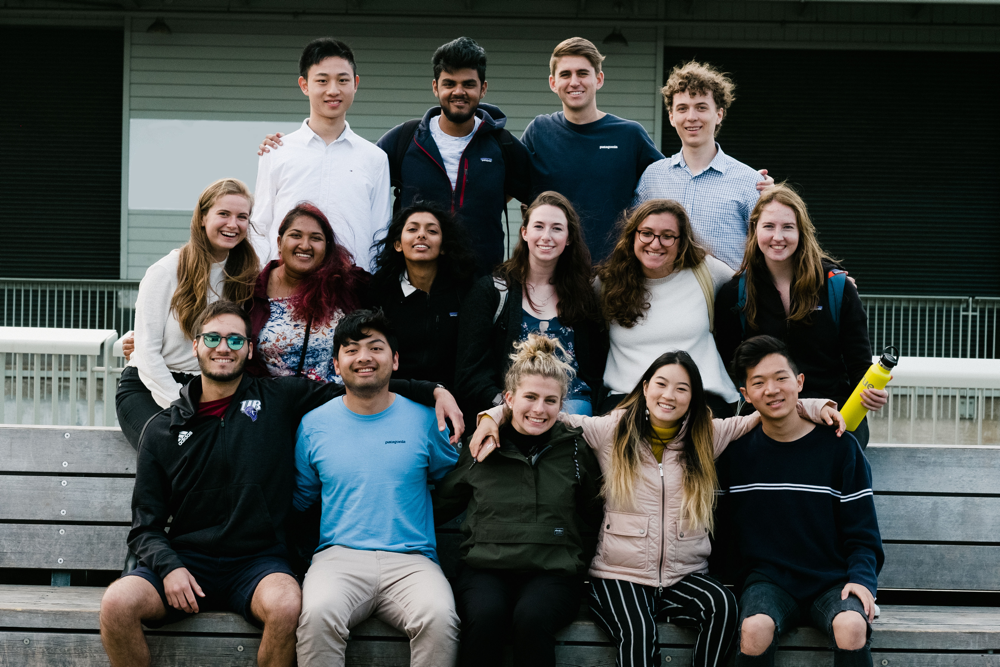 Every summer since 2009, we've welcomed undergraduates to the Bay Area to participate in the True Entrepreneur Corps (TEC) Fellowship. It's one of three career pathway programs we've designed to expose young professionals to startup careers and provide True companies with access to interns across a variety of functions. Our 11th class began their fellowships recently at 13 True portfolio companies spanning commerce, biotechnology, robotics, and more.
We continue to be astounded by the quality and creativity of the undergraduate applications we receive and how much these students have accomplished before beginning their full-time careers. This summer's class of eight women and seven men includes a social justice activist, a travel app inventor, a musician, and a fashion magazine editor.
Here, the 2019 TEC Fellows share why they were drawn to the program and what they hope to learn over the next few months.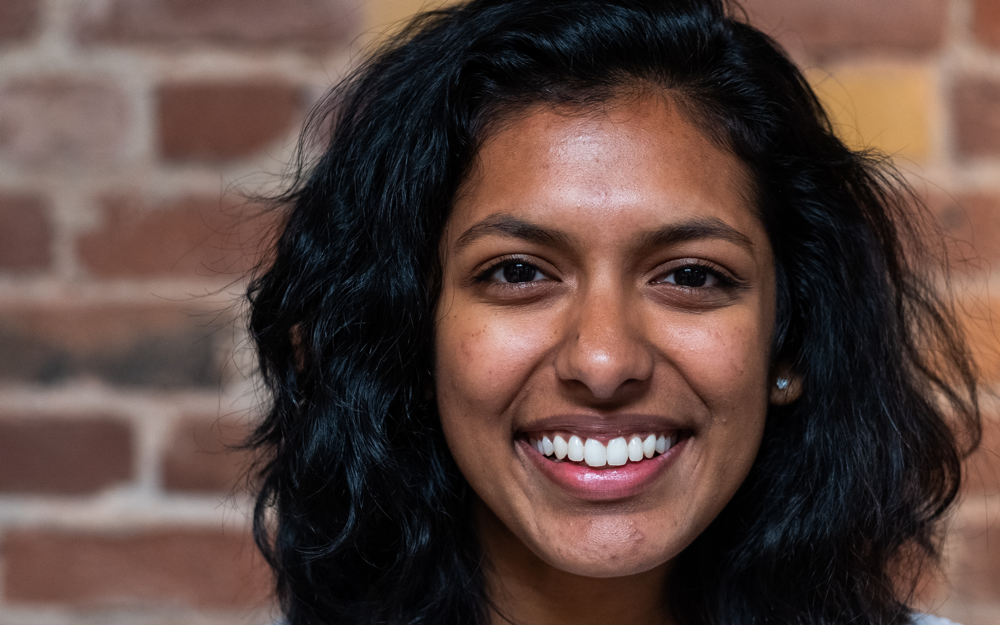 Computer Science Major at Georgia Institute of Technology
I have been pretty exposed to startups since high school when I joined a program that allowed me to visit the 1871 incubator in Chicago and intern at one of their startups. I was involved in Catapult, the first hackathon at Georgia Tech focused on the customer-understanding portion of building a startup. I am also a director for CS+Social Good, which helps me look at the implications of innovation.
Since then, I have been involved in creating programming at Georgia Tech that allows students to learn more about startups. I am particularly interested in social entrepreneurship, as I see it as a great way to help solve pressing global challenges via innovation.
I am very excited to get hands-on experience working at a startup that spans hardware and software. I am looking forward to meeting professionals from the venture capital industry and startups, as well as my TEC cohort.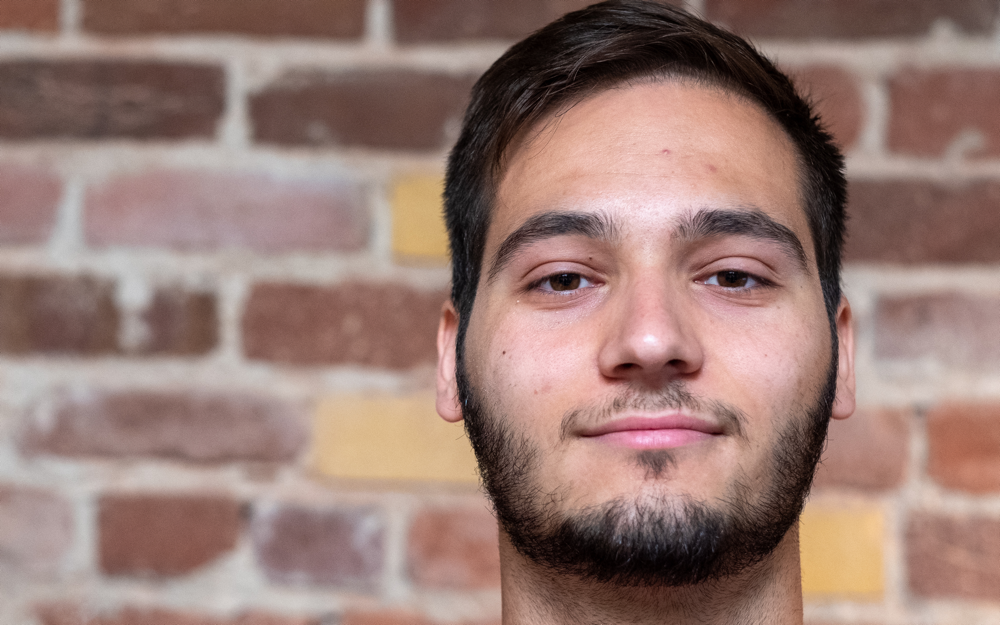 Miho Bakovic, Prellis Biologics
Business Administration Major at the University of Bridgeport
I started working on my own startup over a year ago and interned at a startup in Connecticut where I gained an insight into the pre-product launch environment. The thing I like most about startups is the creative and dynamic environment that brings the team closer and makes them work together in order to reach their goals.
I am a part of the Student Entrepreneur Center on campus, which is a great place to learn about and prepare for the startup world. In addition, I am on the swim team, which is one of the most successful athletic programs on campus.
Prellis is a great example of what the future should look like for technology companies. They use technology for the greater good, and I am very excited to be a part of that.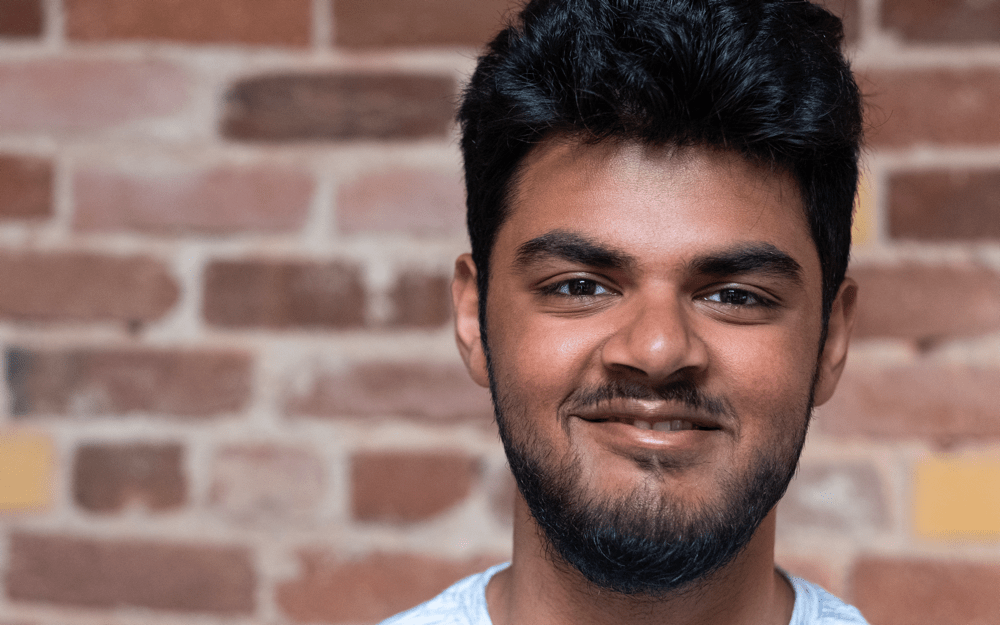 Computer Science & Engineering Major at the University of Connecticut
In the fall of 2018, I took a class on entrepreneurship and one of the guest speakers was Amy Errett. She gave us insight into her experience as an entrepreneur and mentioned TEC for those interested. During my 10 weeks at TEC, I want to learn what VCs look for in startups while building lifelong relationships with everyone I meet. I am really excited to gain experience working at a successful startup and to be immersed in this environment.
At my university, I'm involved in a variety of organizations related to innovation, entrepreneurship, software development, and kickboxing. These clubs have given me an opportunity to meet other ambitious peers who have helped me grow. The people I meet have the biggest impact on my perspective of the world, especially those who challenge my existing beliefs.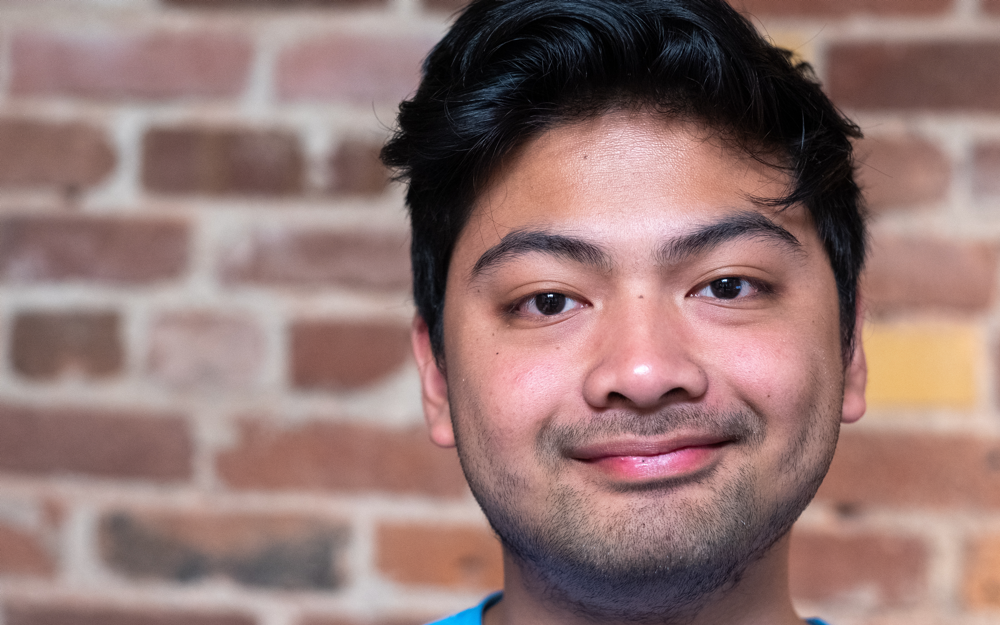 Marketing & Communications Design Major at Washington University in St. Louis
On campus, I've been involved in the Entrepreneurship Student Advisory Council where I've helped plan events that get more students involved in entrepreneurship and startups. I was also a member of Design for America, which helped shape my passion for design and building products.
Whole Biome lies in an interesting intersection of health, technology, and food. I chose it because I'm interested in all three fields and I was impressed with the team overall. Aside from collaborating at the company and with mentors, I'm excited to learn from the other TEC Fellows.
My previous internship was at a startup in St. Louis called LaunchCode, which teaches people how to code and land tech jobs. I fell in love with the fast-paced and results-driven culture of startups there.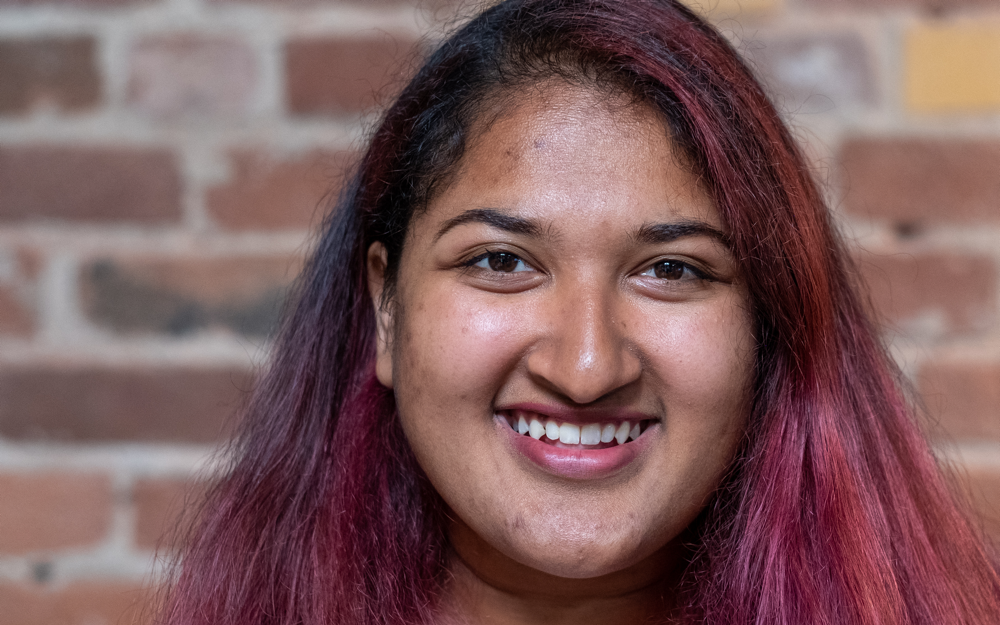 Statistics & English Major at the University of Illinois, Urbana-Champaign
I first gained interest in the startup world after joining student-run startup YouMatter Studios. The company uses virtual reality to encourage representation and inclusion of diverse races, genders, and sexual orientation in media.
This was my first real exposure to the startup world and to important social issues. It definitely shaped my perspective on how vital it is to understand the world we live in while forming a product or idea. I'm also a regular performer for Inner Voices, a theater group focused on educating students on various social issues.
I love the highly-motivated and efficient atmosphere within startups and am thrilled to be able to contribute to Allume's growth. As part of data analytics at Allume, I am most excited about working with an intimate team and an amazing CEO, and to learn more about the world of fashion!

Computer Science Major at Georgetown University
Before TEC, I was merely an observer of the startup world. I pored over newsletters on the latest VC deals and approached my entrepreneurship classes and extracurriculars with curiosity. What makes me more excited than anything is to finally work at a startup myself this summer!
I am incredibly excited to be surrounded by forward-thinking individuals and working on an innovative and impactful piece of technology at Zymergen! It will be a great learning experience.
In terms of extracurriculars, I'm a part of my school's pro-bono consulting organization. We work with startups and nonprofits to provide them with consulting services over the course of the semester. Learning about the challenges that startups face piqued my interest in working at a startup.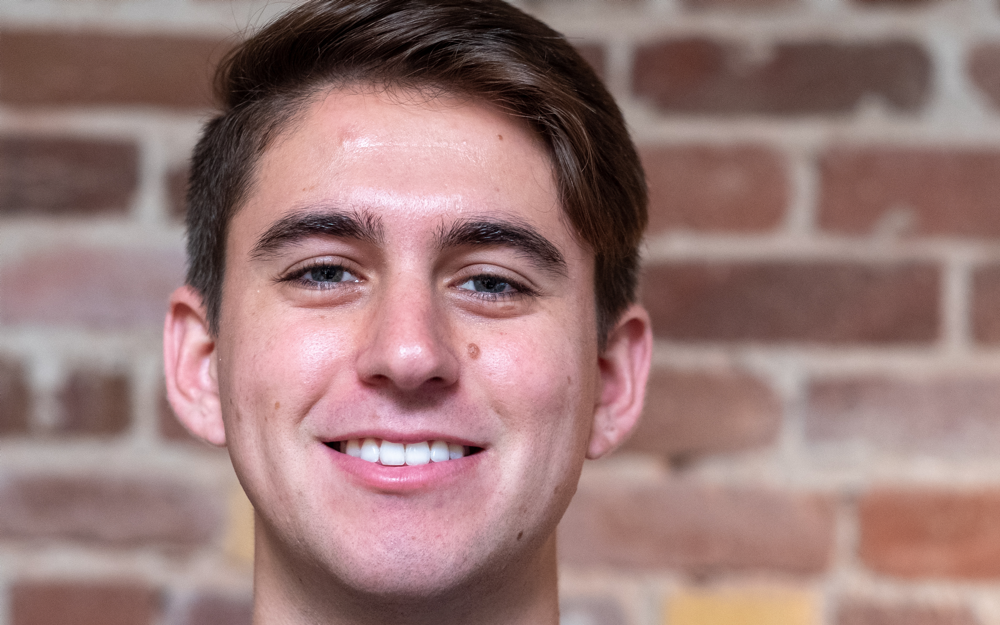 Management, Leadership & Innovation Major at Georgetown University
I have always been attracted to entrepreneurship and the startup world. In 8th grade I founded a clothing company which I ran for a few years and co-founded a company called SleepSurf to serve college students whose friends are visiting.
I'm the COO of a startup accelerator at Georgetown called Georgetown Ventures. This has exposed me to many passionate founders, as well as a community of people who genuinely love entrepreneurship.
I am so excited to be a part of the Hatch Baby team because I get to contribute to products which are making parents' lives better at such a large scale.

Noah Huber-Feely, Bear Flag Robotics
Computer Science Major at Columbia University
Growing up on a rural farm while pursuing a future in technology has prepared me to work on the societal challenges around agriculture that my host startup, Bear Flag Robotics, is working to overcome.
My first exposure to startups was leading a weekly mini-conference, CoWorking Night, that connects entrepreneurs and creators in Alabama. Ever since seeing the impact and necessity of entrepreneurship, I have been devoted to entering the startup world and helping to solve the problems faced by humanity.
In terms of organizations I'm a part of, the Columbia Space Initiative has been foundational in letting me freely explore the frontiers of space technology. It has exposed me to many different technologies and problems that stand to be solved.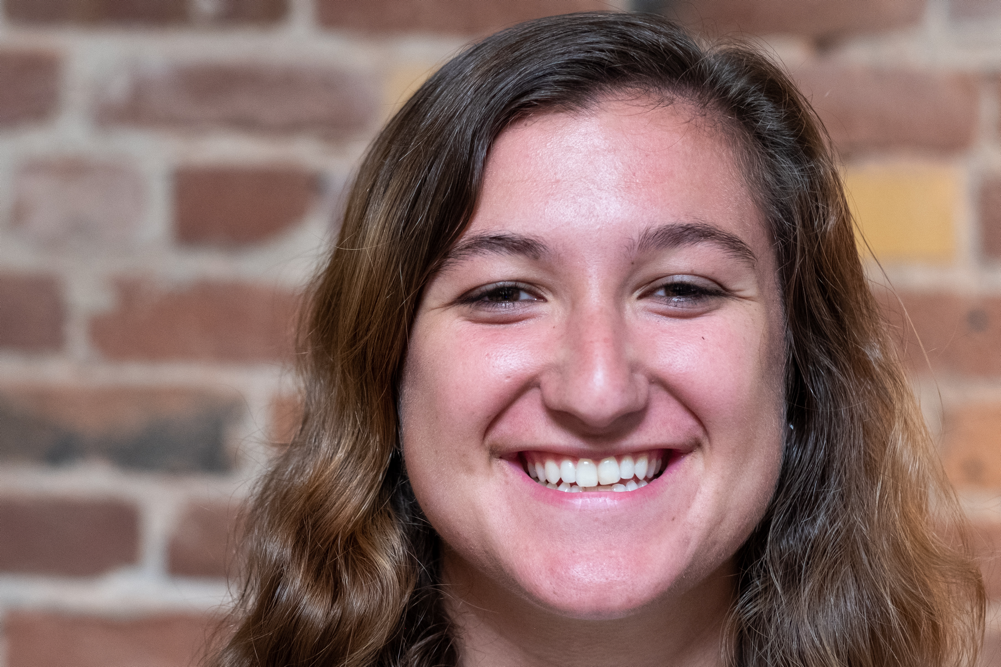 Information Systems & Marketing Major at Boston College
Over the past two years, I worked as COO of a classmate's startup, an on-campus food delivery service. We grew our management team from 4 to over 10 students and had over 50 deliverers using our mobile app. I gained practical, real-world experience facing the challenges of running a business, while also being a full-time student and water polo athlete.  
After learning about Tray, I thought to myself that my team could have really used their platform last summer. I am also looking forward to learning more about venture capital, hearing the journeys of founders, and discussing the other fellows' experiences throughout the summer.
I was fortunate to gain exposure to the startup world while interning in product management and revenue operations at two different startups in NYC.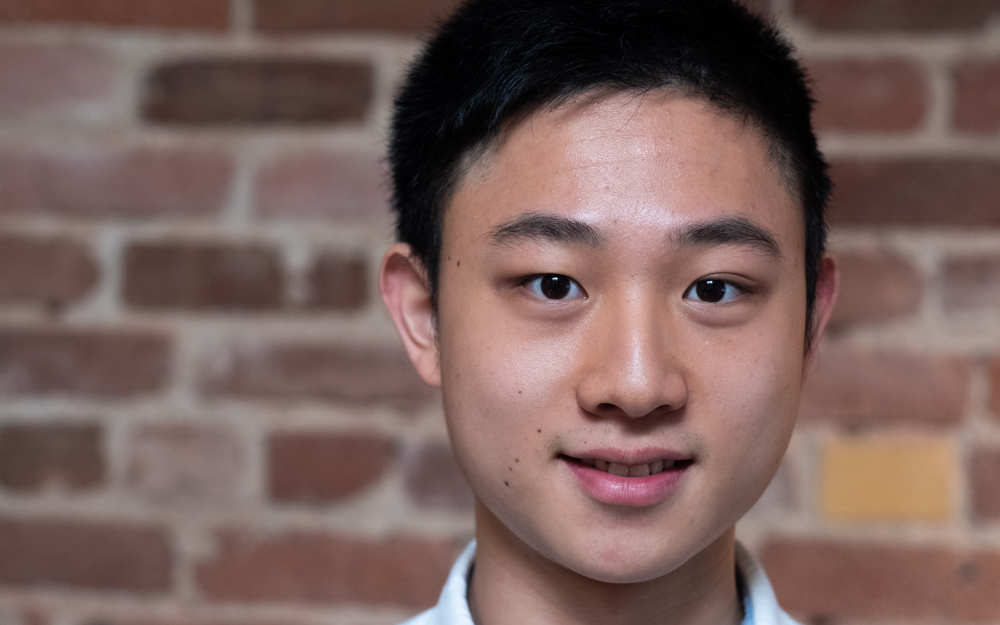 Symbolic Systems Major at Stanford University
At Stanford, I help organize TreeHacks, one of the premium hackathons, and run #nofiltertalks, an unconventional talk series on campus. I've also shipped features at an early stage SaaS company.
As a builder, I've launched a few products as side projects in my free time. My exposure to startups has mostly been learning by doing, which is why I'm excited to grow a product that already has traction.
Solvvy's mission is to create a delightful and effortless customer experience through empowering support with AI. I study HCI and NLP, so there's nothing more exciting about delivering conversational support experience to real customers. I look forward to working cross-functionally to help Solvvy scale.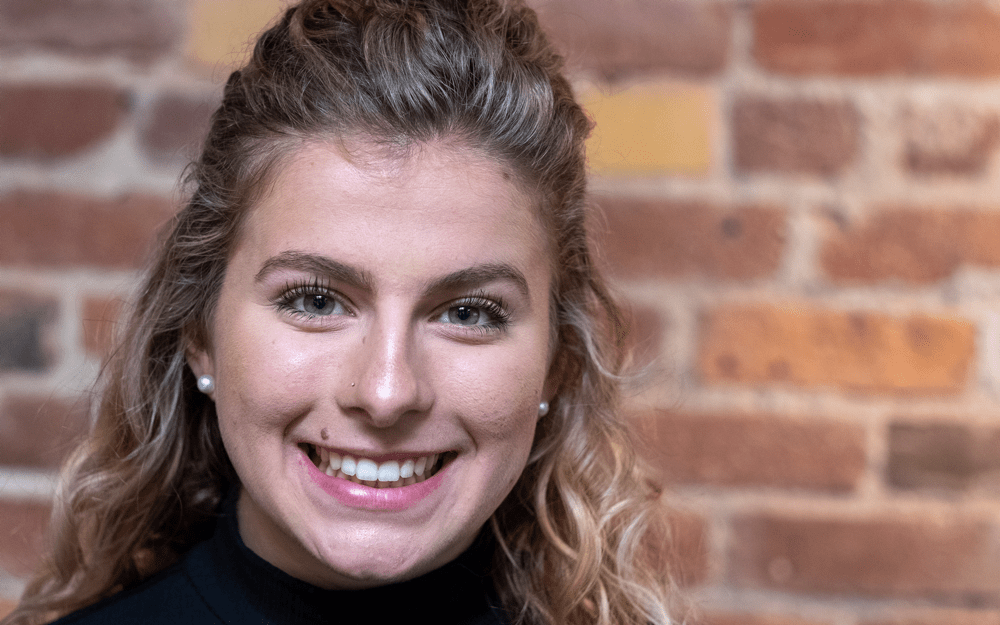 Religion Major at Mount Holyoke College
I started the entrepreneurship club on my school's campus and have had the opportunity to meet several founders and visit a few startups. This has inspired me to learn more about female-founded companies.
I am most excited to join Helpshift because it will be my first time participating in a startup and being a part of a company of this size. Before TEC, I was exposed to the startup world only through conversations with one of my professors. It inspired me to do research, listen to podcasts, and find more ways to learn about different companies.
I'm most looking forward to TEC because I will get to learn from the other students in my cohort. I love that we are all working at different places and will be in different roles because it will broaden each person's knowledge about startups.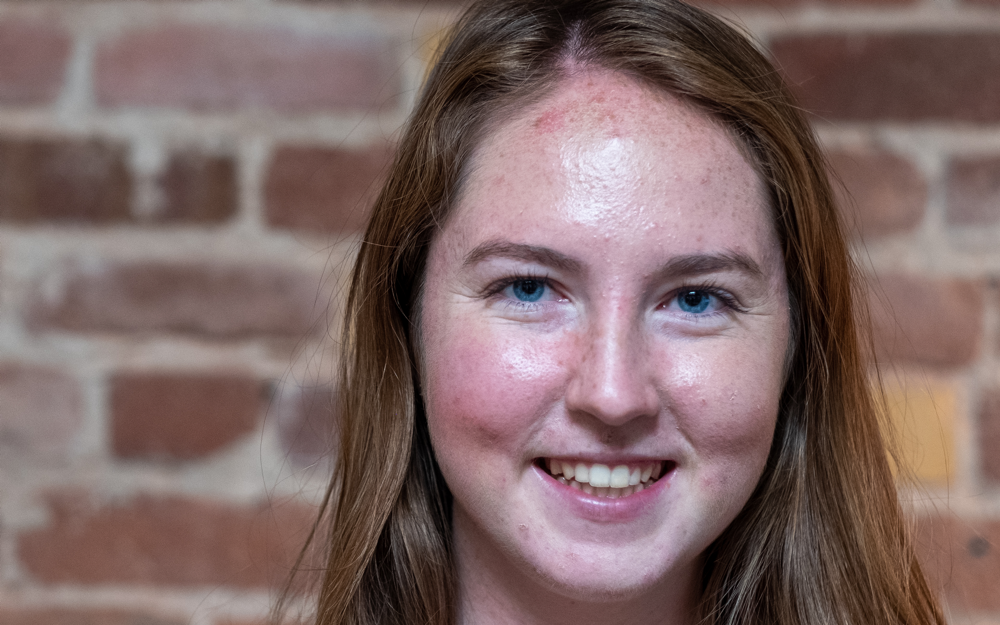 Sarah Moseson, Better Place Forests
Mechanical Engineering & Business Analytics Major at MIT
As a freshman, I was part of the TravlerPack team, which developed and distributed a sleeping bag designed to improve the quality of life for people in vulnerable living conditions such as Syrian refugees. I've also been a part of MIT's student-entrepreneur group, which allowed me to travel to Tel Aviv to meet with various startups.
I learned about TEC by attending a talk at my school that was hosted by Priscilla from True Ventures. I was really impressed and inspired by her career path, especially as a woman in the venture world.
I'm extremely excited to be a part of Better Place Forests this summer and am looking forward to applying the analytical and strategy/marketing skills I have developed at MIT.

Marketing & Entrepreneurship Major at Boston College
I've always been a really creative person, keeping lists of crazy ideas and inventions. I became more interested in technology when I took the classes Computers in Management and then Swift/iOS App Development at my school. These courses exposed me to people who also have crazy ideas but made them into something great.
I am super excited to join Allume because the company is a small group of people who also love the combination of fashion, technology, and entrepreneurship. For both Allume and TEC, it'll be a great experience to be around others with the same passions!
I have been the editor in chief of the Fashion Club Magazine for the past two years. I am really intrigued by the intersection of fashion and tech and where it will take us in the future!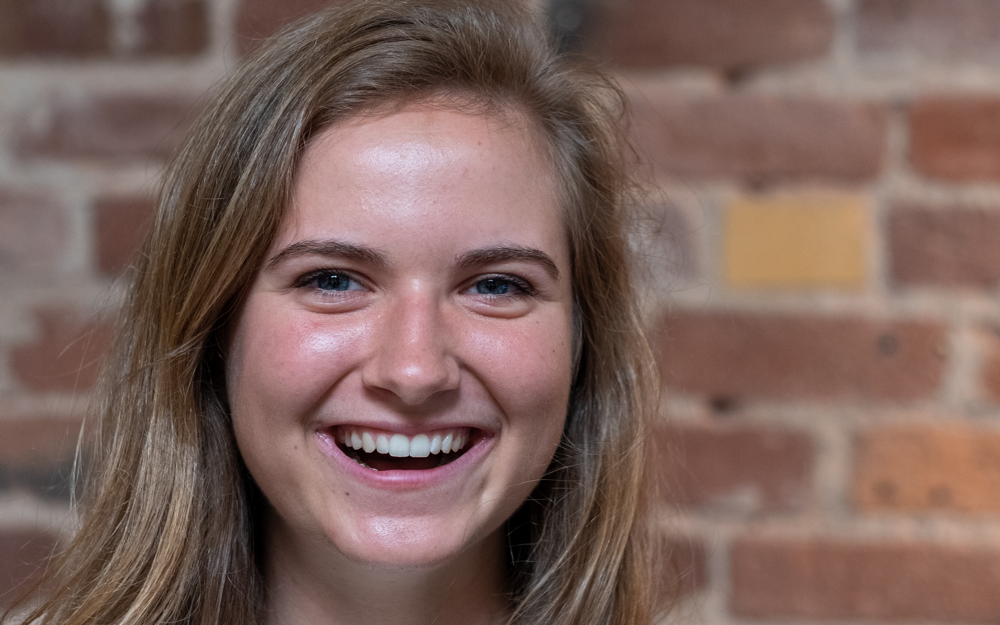 Jenna Steichen, Prellis Biologics
Finance & Information Systems Major at Boston College
During high school, I became an avid listener of the podcast How I Built This with Guy Raz,  which features founders' stories of sacrifice, determination, and resilience. Listening to ambitious founders was my introduction to the startup world. Once I began college, I sought opportunities to immerse myself in the entrepreneurship and technology communities.
I currently serve as the chairman of the Shea Center for Entrepreneurship at Boston College and also founded the podcast Eagle Entrepreneurs, which features BC students and alumni pursuing careers in entrepreneurship and technology.
I'm incredibly excited about the intelligent, driven, and diverse team that I will be learning from at Prellis Biologics. They have an awesome mission and have the ability to positively impact the longevity and well-being of millions of people.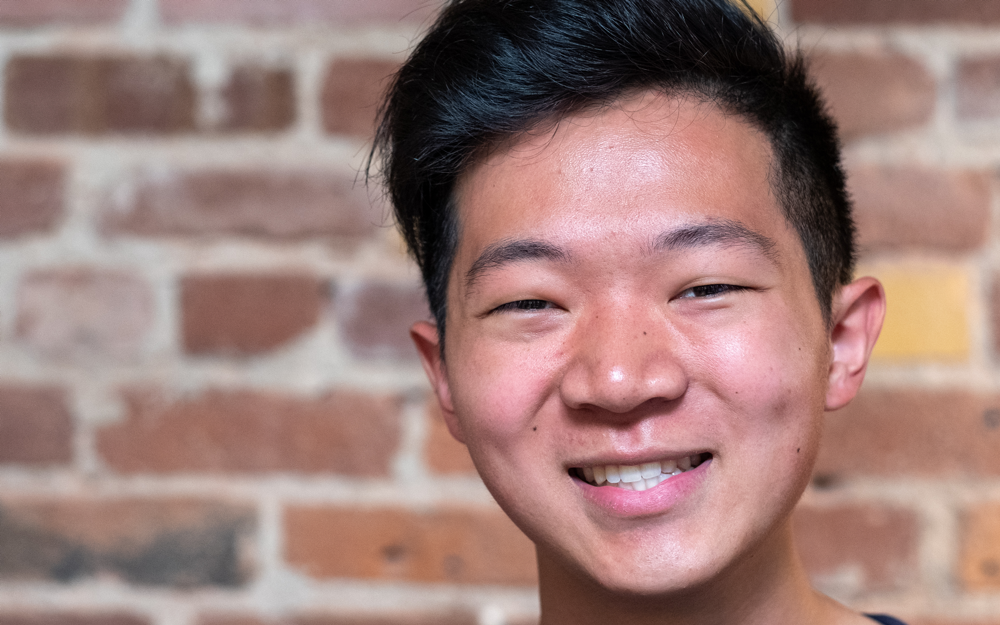 Business Honors & MIS Major, Pre-med at the University of Texas at Austin
I've been pretty well plugged into the startup community in Austin. Through a program called Longhorn Startup Lab at UT, I've had the chance to be mentored on my own startup by entrepreneurs from Capital Factory, an incubator and accelerator in Texas.
At UT, I'm in the Health Leadership Apprentice program in Dell Medical School, Exponentials and the Project Rise team, the Honors Business Association, and the Management Consulting Association.
At Pulse Q&A, I'm excited to work on something that impacts large software products, and I'm looking forward to learning more from True founders as mentors. I'm also looking forward to the Bay's good Chinese food, innovative tech culture, and the incredible people from my fellowship program.