Pulse Q&A Helps Tech Executives Make Better Decisions With Peer Intel
By Puneet Agarwal, June 19, 2018
Traditionally, business leaders have relied on a small handful of research and analytics firms to help them make smarter decisions about technology, such as which enterprise products to buy for their organizations. Many of the reports they rely on are one-size-fits-all and don't necessarily include newly developed software and services, giving the buyer a partial view of what's out there.
Today, we are excited to announce our investment in a team that believes in a new, community-driven approach to this space. Co-founded by Mayank Mehta and Anand Thaker, Pulse Q&A is a survey-driven platform that helps data-driven executives make better decisions about technology buys and beyond.  
Rather than relying on analysts, Pulse Q&A culls its data through bite-sized, chat-based surveys (or "pulses") that prompt participating technology executives to review tools and vendors, respond to polls and share intel that can help other users make more informed decisions. Thousands of CIOs are already using the platform and unearthing a wealth of new knowledge that was previously unavailable.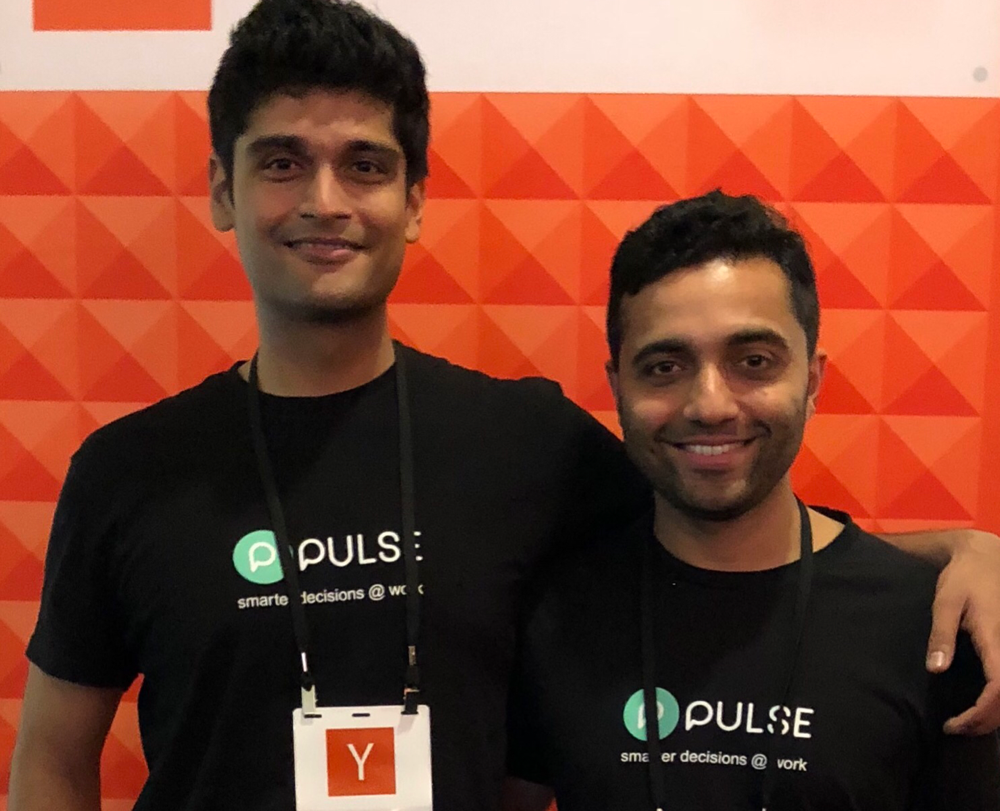 Pulse Q&A Co-Founders Mayank Mehta and Anand Thaker.
We knew to take an interest in the Pulse team when CIOs we know and trust reached out to us unsolicited and encouraged us to invest. When we met with Mayank and Anand, we were impressed by the organic growth of the Pulse platform thus far and see a lot of promise as engagement numbers continue to grow.
As a firm, we were energized by the team's fresh take on this space, which has been ready for reinvention for some time. To date, we've made several investments in companies that democratize information and empower niche communities with crowdsourced intel. Wefarm, a peer-to-peer network connecting small scale farmers around the world, is a great example. We are also confident in Pulse's business model given our success with SaaS marketplaces, like Submittable, which have subscription products at their cores and the potential to create tremendous moats around those products.
Prior to Pulse, Mayank co-founded and led the product team at Cooliris (acquired by Yahoo!), founded Ambient Technologies (acquired by Zeos) and was most recently the vice president of product at Capriza. Mayank and Anand worked together at Cooliris where Anand was the lead mobile engineer. Anand has 15 years of mobile and backend expertise with a focus on data, analytics and intelligent systems. With this round of funding, the team will focus on growing their executive community and enriching the platform's crowdsourced reports focused on enterprise products.
For more info, read Mayank's LinkedIn post, which outlines a few interesting ways the Pulse Q&A platform may be used.