Powering Founders With Two New Funds and Additional Platform Resources
By Jon Callaghan and Phil Black, October 14, 2020
Close to 200 founders from more than 100 True portfolio companies joined us this morning for a virtual version of Founder Camp, our annual event designed to connect True Founders with one another, inspire collaboration, and strengthen leadership skills. We've found that supporting founders in this way for the long and often arduous journey of entrepreneurship is one of the most valuable things we can do. That's why we announced – to True Founders first – the closing of our two new funds, totaling $840 million in fresh capital, at this morning's event. 
The new funds include our seventh "core" early stage fund, True Fund VII, at $465 million and True Select Fund IV at $375 million. Core Fund VII will enable us to continue our long history of investing in the boldest early stage founders operating today and enabling them to create companies that redefine our future. Select IV gives us the ability to be a powerful financial partner to founders and strategically invest excess follow-on capital in the most rapidly growing True companies. 
As we announce these new funds, we're proud to share that we will also continue our commitment of offering world-class resources to founders through the True Platform, which has long been our vehicle for helping portfolio teams succeed.
Over the years, we've invested millions in the True Platform, which includes learning and development opportunities, fellowships, and the foundational founder services we provide once we invest in a company. Past events have included more than a dozen Founder Camps, eight True Universities, and numerous regional meetups connecting portfolio team members all over the world. 
Since the onset of COVID-19 in March, we've made a concentrated effort to catalyze more community gatherings and discussions with the goal of increasing belonging and inclusion across the True portfolio. We've hosted more than 20 of these events for our community, some of which have been bi-weekly calls and others of-the-moment discussions prompted by world news. 
To inspire, True's Speaker Series continues to feature a range of perspectives and stories on the founder journey. Recent conversations have included culinary entrepreneur Jon Gray, All Raise CEO Pam Kostka, and High Fidelity's Philip Rosedale, the last of whom spoke about designing for virtual experiences. Other True events have covered brand building, leading with empathy, overcoming fear of failure, and how to be an ally to peers who are underrepresented in the technology ecosystem. And, we've helped 173 students start their careers in technology through the True Fellowship Program. 
Now, we're investing massively more in our platform to create even more resources for founders operating in today's wild and challenging climate.
The True Platform Team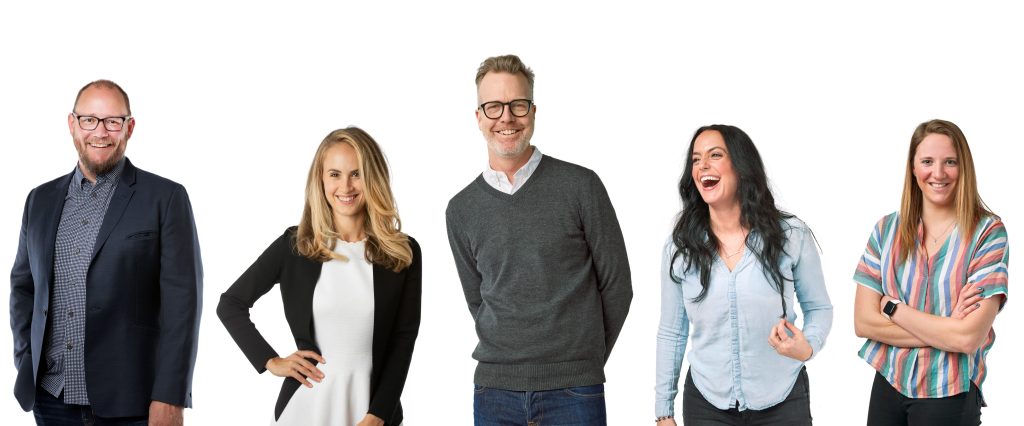 Led by our Design Partner and Head of Platform Jeff Veen, the new True Platform team is 100 percent dedicated to servicing the 300 True Founders and their teams. Jeff, who led True's rebrand last year, was the co-founder of Typekit, funded by True in 2009 and acquired by Adobe in 2011. Given the importance of culture and hiring, True VP of Culture Madeline Kolbe Saltzman joined us last year from True portfolio company Handshake, where she led the people and talent team. 
Additional members of the True Platform team include Senior Associate Priscilla Tyler, who works with founders on diversity and inclusion initiatives, fundraising, and other platform strategies, as well as Program Manager Lydia Morrison. Most recently, Bryan Mason, who co-founded Typekit with Jeff, joined True as a special advisor in June and is working with True Founders on business development and go-to-market strategies. 
Together, they're ramping up all the ways we help founders be the best versions of themselves as they build durable businesses that can thrive in today's climate. Culture is a large part of this programming, as are the connections and counsel between founders. We're here for founders but, more importantly, the founders in our network are here for each other. 
Our platform team works closely with True's investment team, including its twelve partners, plus additional special advisors and our dedicated finance and operations staff. Team True represents the largest and most experienced group dedicated solely to the early stage ecosystem today.

As we celebrate the closing of two new funds, we'd like to express our deepest gratitude to True Founders and their teams. Never have we experienced a macro environment so fraught with uncertainty and challenge, yet these founders continue to inspire us all amid intense times. 
We are also incredibly humbled and grateful for the strength and fortitude of our investors, the limited partners who support our work. We realize that fundraising in the midst of a pandemic is a new and unprecedented experience, but we believe now more than ever the world needs the resourcefulness and creativity that entrepreneurship enables. 
We started True with a core set of values and boundless optimism. Now, with 11 funds raised, $2.8 billion under management, and more than 25,000 jobs created, we are thrilled with the impact we've made in the lives of our team members and their families. While we're now 15 years into building the firm, it feels like it's all – still – just the beginning of what is possible.