Upsie Upgrades: Minnesota Startup to Be Welcomed by St. Paul Mayor
By Christiaan Vorkink, February 12, 2020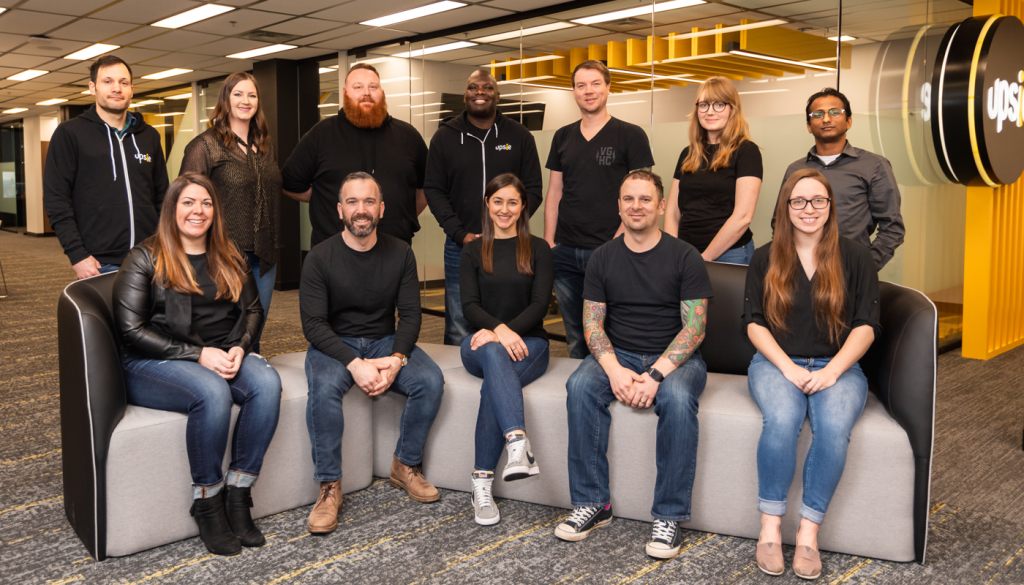 We take pride in partnering with all True companies, but something special happens when a small startup graduates from its first office and moves into a new space to meet the needs of its growing team. 
Yes, you can build a company anywhere. No fancy desks, conference rooms, or daily standup backdrops required. But our offices can affect the psyche positively: they can inspire us to be better versions of ourselves — to really fill a space with the best we've got to give. 
It was a blustery January day when I visited Upsie's new headquarters in St. Paul, Minnesota, a few weeks ago. We funded Upsie, which offers transparent, consumer-friendly product warranties, in the spring of 2019. 
Founder Clarence Bethea is the type of entrepreneur we love to support. He wears his heart on his sleeve in every interaction, is wonderfully deep, and is passionate about delivering an outstanding customer experience. 
Upsie began as two people squatting in a bagel store, borrowing wifi. Moving to a new space from the company's first dedicated office in Minneapolis means more than a change of address for this team. It's a sign Upsie is on the right track and that Minnesota was and continues to be a great place to root and grow the company. 
Tonight, several members of our team – Priscilla Tyler, Sahiti Enjeti, and Puneet Agarwal – will join Clarence, his colleagues, and St. Paul Mayor Melvin Carter for a ribbon-cutting ceremony marking Upsie's addition to the city's community of young companies and startup hub Osborn370. 
"We believe St. Paul has the same ethos that Upsie has, and that is building something that's for everyone," shared Clarence. "The mayor believes in 'St. Paul for all.' We believe building a company should be something anyone from any walk of life should be able to do." 
Following the ribbon-cutting ceremony with Clarence, Puneet will sit down with Mayor Carter for a fireside chat moderated by Shawntera Hardy, co-founder and chief strategy officer of Minneapolis startup Civic Eagle. Their chat will cover St. Paul's emerging technology scene, tips for raising venture capital, and other topics related to building high-growth businesses anywhere on the map. 
We're proud to be a part of Upsie's journey and look forward to the chance to partner with other talented founders like Clarence who want to build great companies either in or far from traditional technology hubs. 
Up next: Upsie hopes to double its headcount by the end of 2020.