Aisera's Muddu Sudhakar Founds Third True Company: Reimagines CS and Operations
By Jon Callaghan, February 18, 2020
Last November, Aisera was named one of the world's most promising startups to watch by CNBC despite the fact that the company was still operating slightly under the radar. 
Aisera Co-founder Muddu Sudhakar is an incredible technologist with a knack for understanding where markets and next-generation technology will meet. With Christos Tryfonas, Aisera co-founder, and many other leaders in AI, Muddu is consistently early in building robust products in the enterprise categories of tomorrow. 
We first invested in Muddu in December 2010 when he founded Cetas, a cloud data analytics company. Cetas was successfully acquired by VMware in 2012. Not long thereafter in 2014, we backed his security company, Caspida. In just a year, Caspida was acquired by Splunk.
So when Muddu approached us with the idea for Aisera, we listened closely and trusted his intel and passion to lead us into another space in need of innovation. We're proud to partner with Muddu on his third True-funded company and welcome him back to our community of founders as he and his growing team rethink the service desk.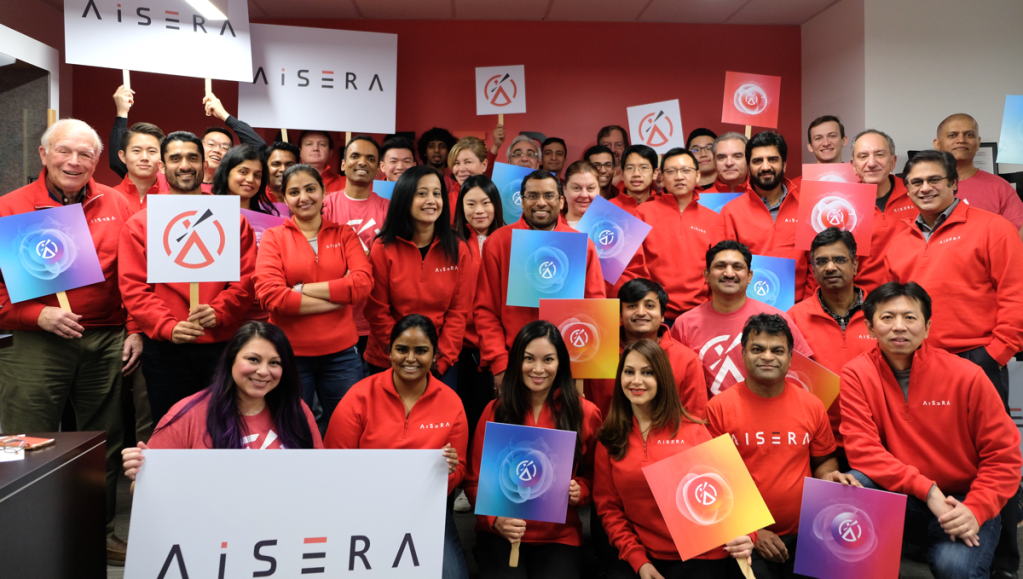 Aisera is an AI-driven service platform that automates knowledge, tasks, actions, and DevOps, cloud, and IT operations. It enables enterprise businesses of all types to deliver exceptional service and essentially disrupt the cost model for customer service and help desk organizations. 
Take a look at the company's explainer video for more on how Aisera's AI Service Desk helps organizations offer a consumer-like experience for IT, HR, and customer service employees.
Muddu and Christos are currently growing their team with roles spanning engineering, sales, marketing, and more. View open positions on the company's careers page or read about Aisera in TechCrunch.