Important Attributes of Modern Consumer Brands
By Adam D'Augelli, November 25, 2019
We've been fortunate to work closely with a number of teams that have built and scaled modern consumer brands. These include Blue Bottle Coffee, Fitbit, Madison Reed, Peloton, Ring, and more.
Over time, we've compiled a list of attributes we think are most important to evaluate when investing in next-generation consumer brands and products. 
This list shares some of those qualities and how we think about them in the context of building a scalable, durable business and consumer brand that lasts.
1. Lead Hero Product
Many of the great consumer brands we see today started out by doing one thing exceptionally well. A lead hero product helps companies create relationships with new customers and build a foundation of trust. From there, they can grow the relationship. 
At True, we think a hero product should be able to generate more than $100 million in annual revenue. Examples include the Ring Video Doorbell, Lululemon yoga pants, and Tory Burch ballet flats.
In our portfolio, Madison Reed started with hair color, but gradually expanded its business to offer other products that further enhance the customer experience. These include Root Touch Up, color-safe shampoo, and a full suite of high quality, safe hair products. 
From a financial perspective, this should result in increased average order value, increased customer lifetime value, and greater customer loyalty as a brand becomes a more important part of an individual's everyday life.
An exception to this rule exists for some food and beverage companies. These businesses can look more like platforms in their early days in that they start with a single product, but with the intention of expanding to similar or adjacent categories.
An example is KIND, which started with bars, but now sells granola, cookies, and more. Similarly, True-backed Prime Roots started with a fungi-based salmon burger but has since expanded to sell chicken, beef, and other meat alternatives.
2. Third-Party Retail as Marketing
Third-party retail can eventually be an accelerant to drive revenue but can overwhelm a new startup in its earliest phases by impairing gross margin, creating costly operational complexities, and making the brand overly dependent on its initial retail partners.
Instead, we like companies that are strategic when selecting initial retail partners, deciding which products the partner sells, and when it becomes part of the business model.  
Madison Reed partners exclusively with Ulta Beauty, while Ring sold its product via a number of big-box electronics stores early in its life cycle to increase the company's number of potential software subscribers.
Long term, we think the strongest modern consumer brands will have omnichannel strategies that consider using third-party retail as an acquisition channel to give consumers a chance to sample product in person before purchasing direct.
3. Direct Customer Relationships 
The relationship with the end customer is no longer owned by the retail store, but rather the brand. At the very least, modern consumer brands must be successful in securing the customer's email address and phone number. At best, their product will have a natural purchase pattern that could lend itself to a subscription business model, which – in addition to enabling the brand to build a deeper understanding of its customer's profile – creates a stream of predictable, recurring revenue.  
A number of DTC brands such as Madison Reed have seen great success with SMS. When customers run low on the company's hair care products, they receive a helpful text message encouraging them to restock. In addition to re-marketing, this direct relationship can help build a better product experience and tighten the feedback loop between the customer and brand — potentially leading to ideas for future product innovation and solving problems before they happen.
We believe this change in relationship with brands is the most disruptive part of the modern consumer brand model. Predictable, repeatable revenue via direct customer relationships ultimately leads to greater enterprise value.   
4. First-Party Retail as Part of Strategy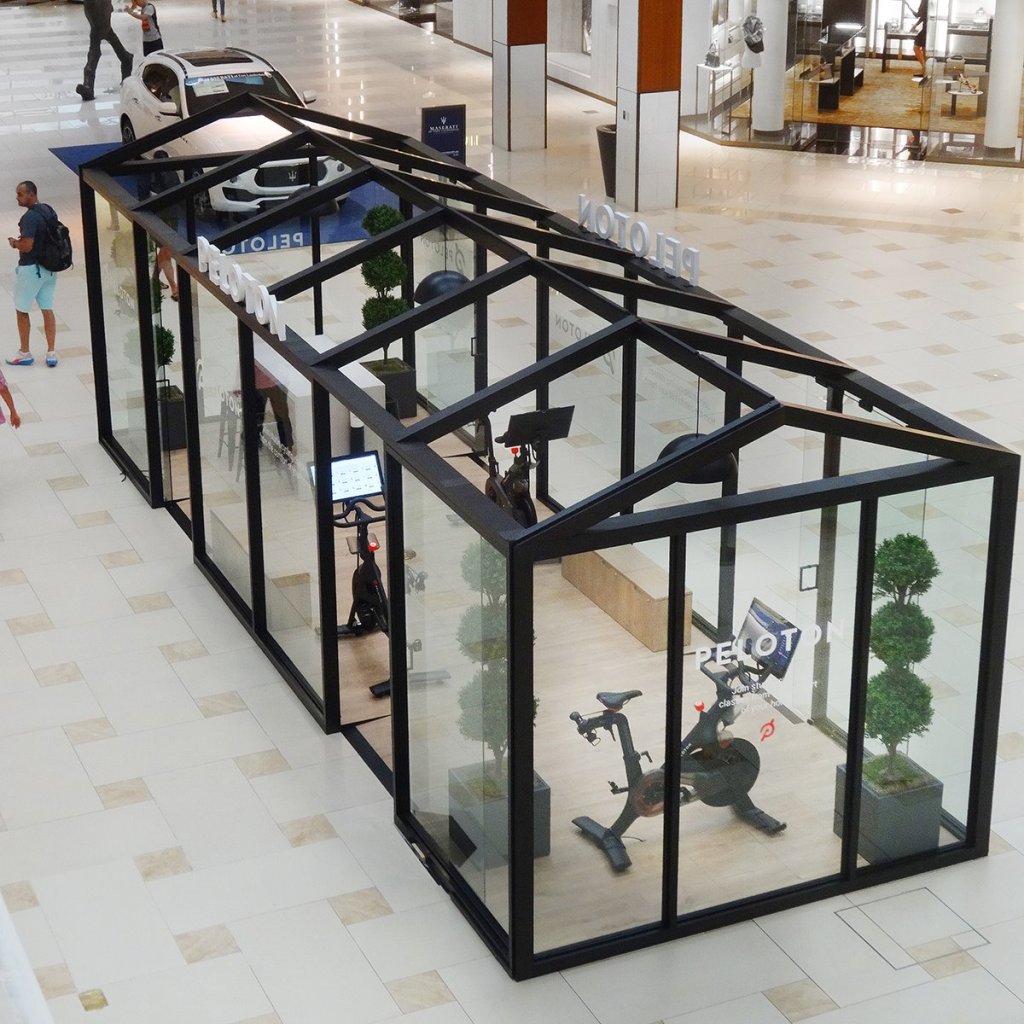 Self-owned retail, in addition to third-party retail as marketing, is an important part of any next-generation consumer brand's strategy. The customer relationship will likely move online, but most new customers want a way to experience a brand and sample their products before committing to a long-term relationship. 
If successful, physical storefronts drive initial purchases (which ideally turn into subscriptions) and send customers to the brand's main website. 
This may not work the same for all business types; ultimately, it needs to make sense in the broader financial profile of the company in terms of gross margin, average order volume, and real estate cost. But even in food and beverage, we're seeing a growing number of interesting experiments with pop-ups as a channel for customer acquisition. Daily Harvest, Hungry Root, and Recess are all recent examples.
5. Amazon as Its Own Unique Channel
Amazon is an increasingly important retail channel for all omnichannel brands. And given its scale and relative share of wallet of potential customers, it justifies the time and energy required for a brand to develop its own unique strategy on the platform. For most consumables, it is a required channel today. Over time, this may become increasingly true for prestige products too.
For most brands, Amazon is an underinvested opportunity, similar to how Google SEO and SEM were 20 years ago. As more and more commerce moves online, it will continue to be a leader in e-commerce and continue to be an important channel for brands long term.
A caveat may be businesses in fashion and high-end jewelry, which have historically had a different relationship with Amazon and have a number of unique characteristics (fashion risk, size and IT challenges, and exit landscape) that may make them different than other types of products discussed here.
6. Community as Part of Strategy
Community commerce is the number-one trait we look for when considering investing in new consumer brands. People buy products that make them feel good. If your customers are excited to be associated with your brand in front of their peers and in public forums, you've achieved a watershed moment, which many brands strive for yet rarely attain. 
When customers are genuinely excited to share your products with friends, community-driven commerce kicks in. This can drive down CAC, increase retention, create loyalty, and fuel product innovation. This is in great opposition to CPG incumbents that have limited access to customers' wants, needs, and psyches. 
The Ring User Group was a meaningful driver of product sales and provided important feedback and input on new and current products. Similarly, Madison Reed's Facebook page is filled with pictures and feedback from customers who love the products.
From day one, these companies have been focused on understanding their customers. They want to know who those customers are and build authentic relationships with them. This gives them the opportunity to retain those users as well as upsell and cross-sell new and better products.
7. Awareness of Substitute and Alternative Goods
The best founders with whom we work in this space take an expansive view of competitors. Not only do they consider products that compete with them directly, but they also consider other types of substitute goods that, while inferior or indirectly competitive, could sway a potential customer against them when making a purchasing decision.
In addition to great product differentiation, the best consumer businesses today need significant innovation with go-to-market strategies. They need to be able to stand out against a bunch of competitors who will make similar product claims, whether or not those claims are actually true.
Community, branding, and building direct customer relationships can help, but this concept of awareness around substitute goods is often built into the DNA of modern consumer companies from day one.
8. An Authentic Brand Story That Resonates 
Most importantly, brands need to have a human face for customers to trust them. Customers want to have a relationship with the people behind the brand. 
Jamie Siminoff of Ring appeared on QVC multiple times so he could tell the world about the company's mission to reduce crime in neighborhoods. Amy Errett of Madison Reed takes the time to visit local Color Bars to tell employees and customers about why she started the company, her mission to make hair color with "ingredients you can feel good about," and the real impact she wants to see in the world. 
The traditional consumer brands of the past struggle to compete with these authentic personal stories. They matter in a big way to today's consumer who wants more than colorful labels in their medicine cabinets, closets, and pantries.  
This ultimately drives business value seen in measures of repeat purchases or customer retention, organic engagement on social platforms, and word of mouth/virality in terms of customer acquisition. 
We are in a golden age for innovation with consumer brands and products, and we believe there will be many new, independent and public companies built over the next decade that will better cater to the consumer than the conglomerates of the past. 
If you're creating a set of consumer products in a category that stands to be disrupted to the benefit of the consumer, we'd love to connect and learn more.

View the checklist below for more of a window into what we look for in consumer brand business models. Also, thank you to Amy Errett of Madison Reed and Brian Nicholson of Sonoma Brands for reviewing early drafts of this post and greatly expanding on a number of the ideas featured here.