Congratulating the Ring Team
By Adam D'Augelli, April 12, 2018
Today, we are excited to officially congratulate Founder Jamie Siminoff and the entire Ring team on their acquisition by Amazon.
True led Ring's Series A financing round in April 2014. At that time, the company was transitioning from its DoorBot product to focus fully on Ring's mission to reduce crime in neighborhoods. Since then, True has participated in each subsequent round of financing and was the largest investor in the company.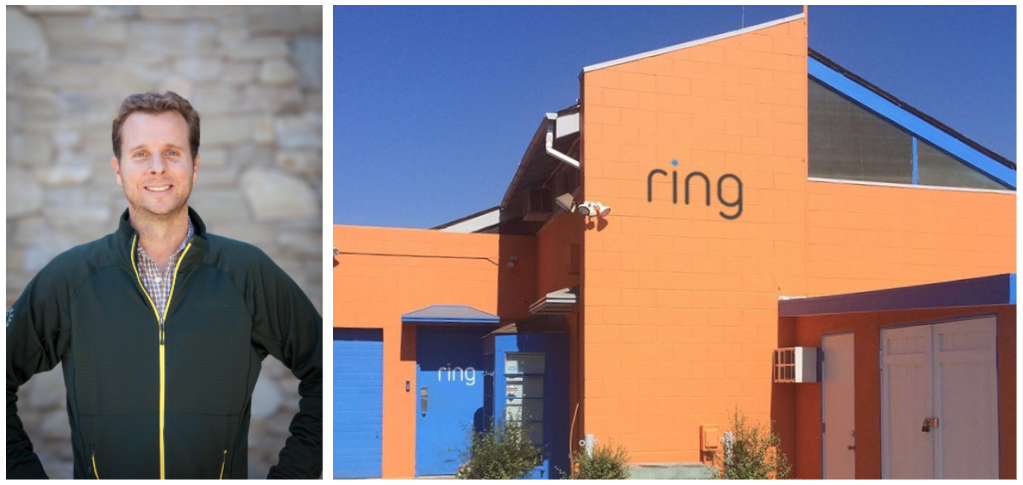 This is a moment of many emotions for our team at True, as Jamie has become an important part of our community over the past four years. Jamie has always had the rare combination of big-picture vision and detail-oriented execution. In addition to building an amazing product and team around him at Ring, he's also been an incredibly valuable and active member of the True Founder community, generously sharing his time and strong opinions openly with his peers.
Jamie is a special type of Founder, and Ring showcases many of the things we value as a firm:
Mission Driven Founders
From inception, Ring has been driven by its mission to reduce crime in neighborhoods. This mission drove early marketing decisions such as purchasing the Ring.com domain for $1 million, product decisions such as selecting the width of the video doorbell's camera lens, and the development of early trial projects like when the company donated product to the crime-afflicted Wilshire Park neighborhood.
With this mission of reducing crime in mind, Jamie was able to navigate entrepreneurship with ease and clarity. Staying true to Ring's core drove the company forward with a single shared purpose, which helped with early sales and partnerships, recruiting and employee retention.
Over time, this focus has enabled the company to grow beyond the doorbell to outdoor cameras, floodlights and an alarm system.
Founders of Movements
Ring has also inspired neighbors across the country to work together to keep their communities safe. In partnership with the Los Angeles Police Department, the Ring team launched a pilot program designed to test how its first product could help reduce crime in Los Angeles neighborhoods, starting with Wilshire Park.
As Jamie and team went door to door, sharing their vision for enabling safer neighborhoods, residents' faces lit up with excitement. They were interested in joining the movement and being a part of something bigger — a supportive community — and realized they could solve the crime problem if they were to work together.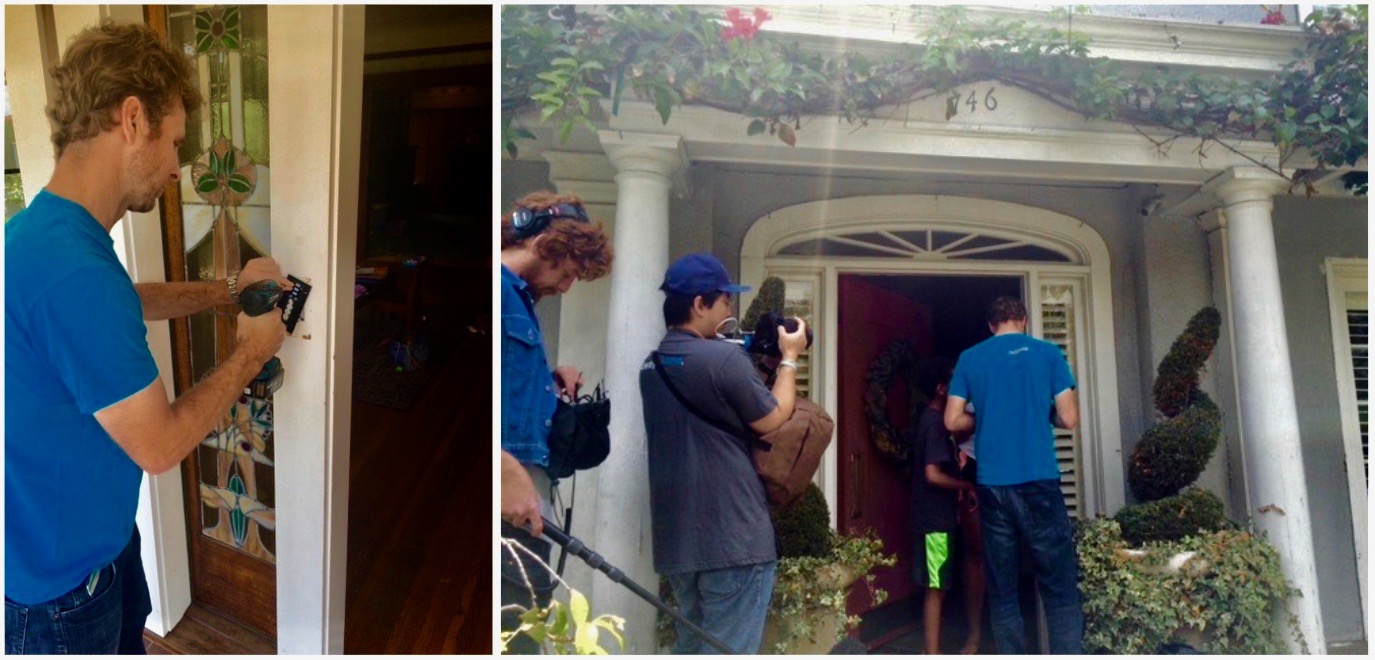 In the six months that followed, burglaries in the neighborhood decreased by approximately 55 percent. It was the first major validation of Ring as a home security product, and it led to an ongoing partnership with the LAPD. Since then, Ring has helped reduce crime in neighborhoods across the country, making a net positive impact on the world.
True Network Support
As part of our firm's diligence process, we introduced Jamie to the Fitbit team back in 2014 so we could get their feedback on Ring's technology. After True invested in Ring, Jamie connected with the Fitbit team again to learn about their experience with a particular brand of low-power WiFi chips. These conversations ultimately improved the hardware design of Ring's first product and led to a more successful launch.
A defining part of True's culture is how we look to resources within our ecosystem to help companies improve. We foster communication across True companies so Founders and their teams alike can benefit from access to our close-knit network. We also host educational events, including True University and Founder Camp, where community members can collaborate and learn from one another in person.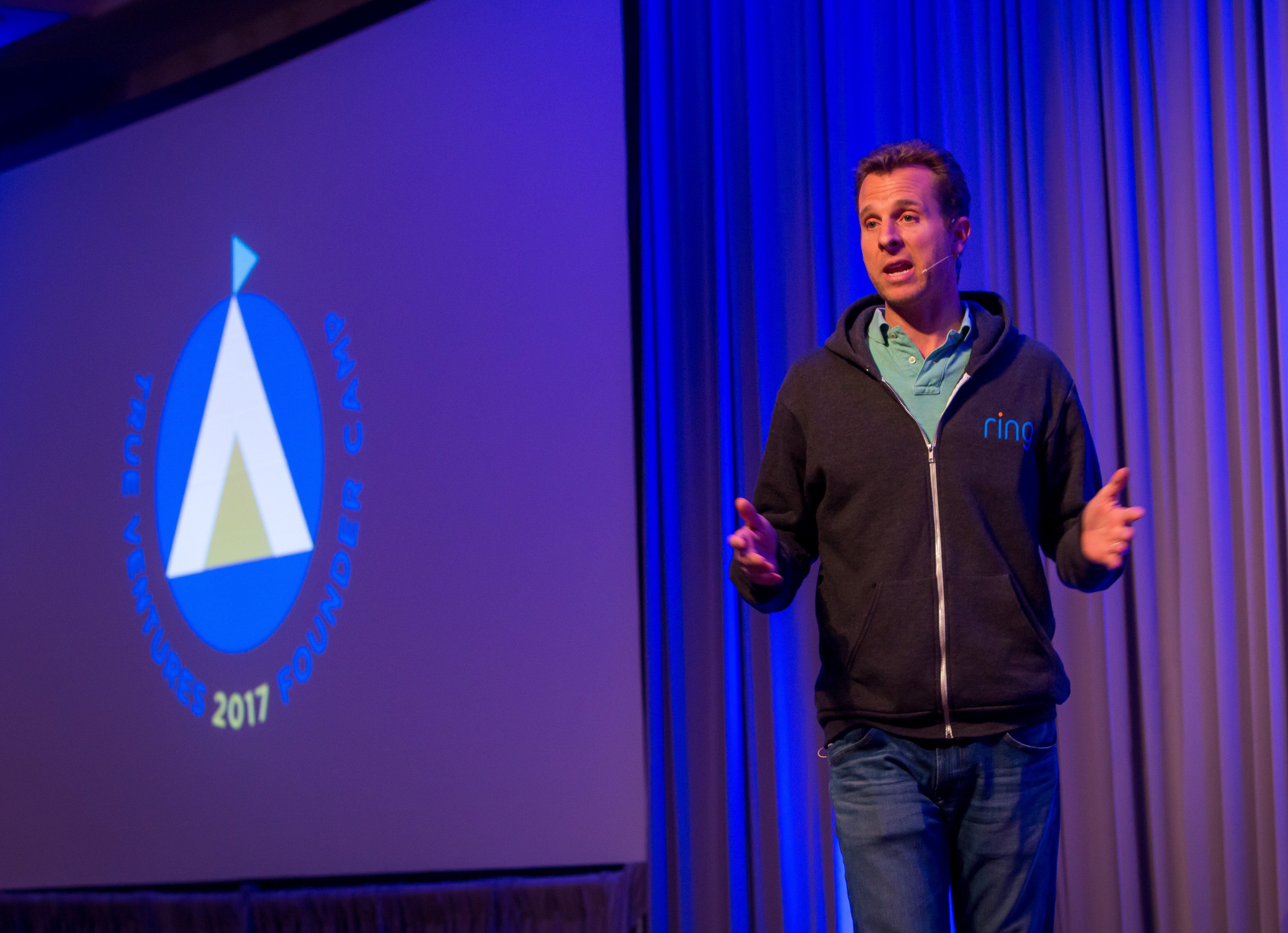 Jamie Siminoff, Founder and CEO of Ring, talks company culture with more than 150 attendees at True Ventures' 2017 Founder Camp. 
Congratulating the Ring Team
The last few years at Ring have been nothing short of incredible. Jamie and the team have built multiple hardware products that consumers love — with smart software that brings neighborhoods together. Ring has quickly become an emerging leader in home security and has a long roadmap of new products and initiatives on the horizon that will continue to improve safety in neighborhoods across the world.
No company touches more homes per day than Amazon, which delivers hundreds of millions of packages a year. So, when a partnership discussion focused on package safety turned into something more, we understood how joining Amazon could help accelerate Ring's mission of reducing crime in neighborhoods.
At True, our mission is to magnify the creative power of entrepreneurs and empower them to take bold risks. With that in mind, our decision to back Jamie was straight forward. We are proud to have supported him and the company over the past four years.
Thank you, Jamie, for letting us work with you. And thank you, Ring team, for all of your important work in getting us here.