Caspida Acquired by Splunk
By Jon Callaghan, July 9, 2015
Splunk (NASDAQ: SPLK) announced today that it has acquired True portfolio company Caspida to improve Splunk's ability to detect, respond and mitigate advanced security threats and insider security threats. This partnership will enable the incredibly talented team at Caspida to contribute to Splunk's already strong market position in the data intelligence category. Broader distribution and scale of Caspida's security product will protect more customer networks faster, and Splunk is a great partner for the team.
Every layer of the data center is being reinvented, and this rapid disruption means security vulnerabilities are at an all-time high. Caspida was one company in True's expansive portfolio addressing these vulnerabilities within increasingly complex cloud and mobile environments. Others include Evident.io and Duo Security, and infrastructure services companies Apcera, Puppet Labs and HashiCorp.
The advent of mobile, SaaS and cloud infrastructure creates new challenges for the enterprise, and effective security systems require real-time, big data access across different sources. The Caspida team recognized this trend early and built a powerful, next-generation security and threat intelligence platform for the mobile-cloud era, capable of addressing complex challenges such as suspicious user activity and privileged data loss.
True funded Caspida in 2014 as the first investment from our 2014 fund, True Ventures IV. Caspida Founders Muddu Sudhakar, Christos Tryfonas and Karthik Kannan were very familiar to all of us at True, because they were what we call "repeat Founders"—Founders we have backed before.
When we started True in 2006, all of us aspired to create a set of products and services so good that our "customers," the Founders of the world's best startups, would come back to True time and time again with their ideas. Great entrepreneurs start many companies over the course of their careers, and our aspiration at True was to have lifelong relationships with the world's most creative and prolific Founders.
In the case of Muddu, Christos and Karthik, True funded their prior company, Cetas, in December 2010 out of our second fund, True Ventures II. Muddu, Christos and Karthik were a phenomenal product and sales team, and with their Cetas platform, they were quickly in market and providing significant analytics value to real-time data. They were so successful at Cetas that VMware acquired the company in April 2012, a mere 14 months after our initial investment.
It was easy for us to get excited about funding this team when they formed Caspida. The market was clear and present, but more than this, our prior experience together gave us a working shorthand with the team and deep trust between us. These things make True's relationships with Founders special: we endeavor to partner so closely with our Founders that we work as one for the success of them and their teams.
Muddu, Christos and Karthik have been exceptional contributors to the True platform, leading discussions on infrastructure and security at our Founder Camps, our True Infrastructure Summits and True University.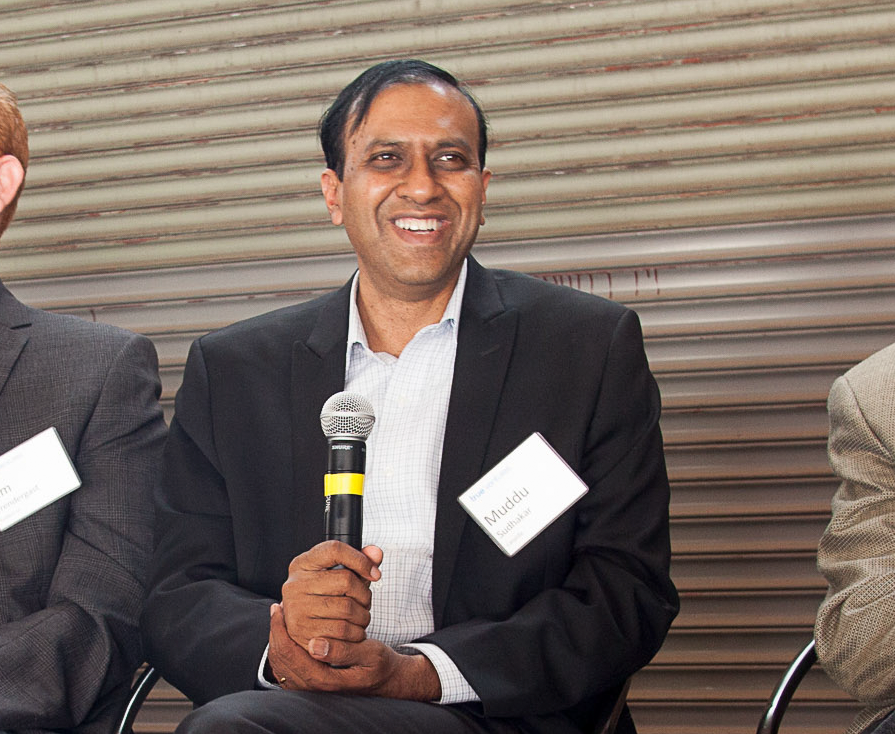 This team has consistently gone out of their way to help other sister companies in the True portfolio, and they share our values of building a stronger team across the entire ecosystem of True. For these contributions, as well as their two fantastic experiences and fund returns, we are incredibly grateful. Thank you.
We are delighted with the Caspida team's exit to Splunk today. It represents an incredible outcome for the Founders, employees, our co-investors Redpoint Ventures and other angels, and a big win for team Splunk.
Muddu, Christos and Karthik: thank you, and congratulations!