VC Responsibilities and Our Interest in Climate Technologies
By Priscilla Tyler, October 20, 2020
In recent months, we've pumped the brakes on sharing much of anything that doesn't directly help our community of founders and portfolio teams. It's been more important to us to be available to them, host programming and calls that coach them to navigate this new normal, and offer as much guidance as we can. 
While that time with our community has remained paramount, we've continued our work as investors in emerging markets and technologies that we believe can help to set the stage for a "reset" world where people, quite frankly, care more about the impact of their actions on each other, society, and the environment. 
While a part of me feels it's not the best time to address the latter (the need for environmental change) while we're all still experiencing the collective trauma of a health crisis, it also feels important to speak up on this topic at a pivotal moment where we can either go back to old ways or use the past few months and the limitations they've required to become more environmentally conscious and globally-minded.

Case and point, I rarely talk about my (life) partner Jamie's profession. But what he does for a living has greatly shaped my perspective as an investor. In 2017, he quit his job as a paralegal in NYC and set off West, like so many of us do, in search of a life and job that he could honestly say he finds meaningful. 
He landed on wildland firefighting, a far cry from busy city streets and skyscrapers. His assignments today entail battling hundred thousand-acre wildfires that are exacerbated by climate change and the world's new weather patterns. 
Many times, I lie awake after busy days of pitch and board meetings, unable to fathom the sea-sized gap of what "risk" means for him and me.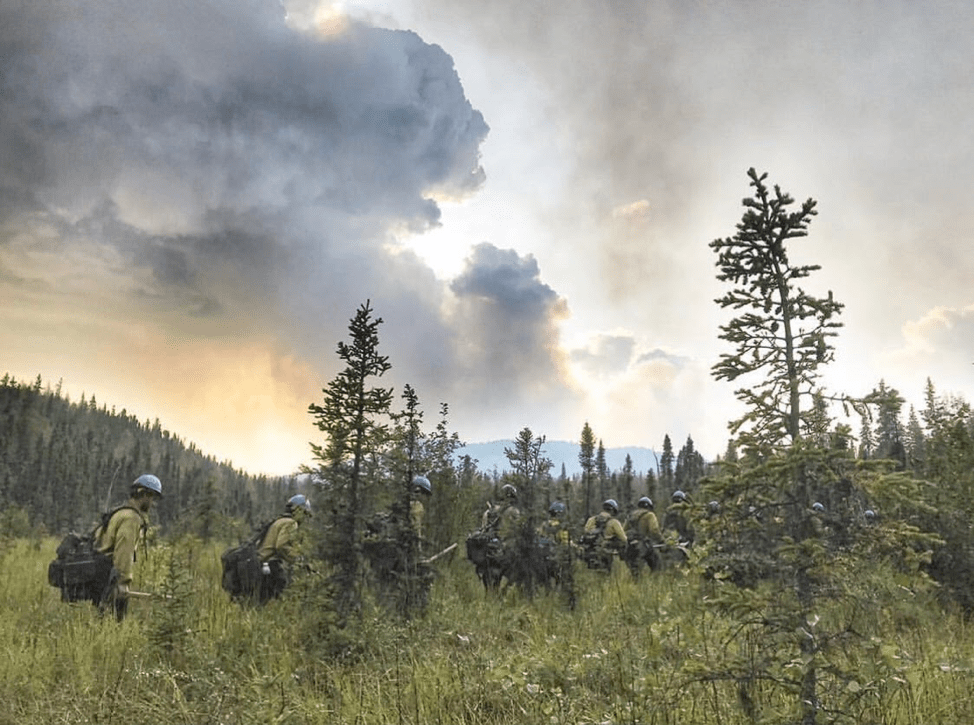 All of us at True are inspired by people who put the safety of others before their own. This includes first responders like Jamie who choose to live the life of a "protector" — and all of the frontline workers (heroes) who put their work (and us) before themselves. 
We admire such purpose and see helping others, and the planet, through the investments we choose as one of many "VC responsibilities." One of those areas of focus is climate technologies that can help to reverse the damage done to our planet, including companies that enable sustainability, conservation, lower carbon footprints, and energy efficiency. 
For us, that means not just investing in companies that have a clear tie to the environment (such as a clothing startup that uses only recycled materials) but rather non-traditional and new business models that allow for environmental impact across myriad industries. 
For example, instead of creating more synthetic materials with harsh chemicals, Zymergen looks to the intelligence of biology and innovation in the natural world as a way to create new materials that are better for the environment and people. 
Madison, Wisconsin-based Understory uses sensors to gather data about weather patterns and help us better adapt to climate change by providing more security through insurance. This helps to ensure climate-vulnerable industries are better protected. Also in the insurance space, Kettle is an AI-powered reinsurance company that partners with large carriers to provide wildfire insurance in California — and protect people from increasing climate crises as a result. 
Additionally, we've invested in Emitwise, a tool that helps businesses track their carbon footprint so their sustainability managers can be more proactive about operations and setting forth new initiatives for reducing carbon emissions. 
Not all climate technologies look alike, so we're keeping our eyes peeled for even the irregular "environmental companies" in addition to the more obvious opportunities that align with sustainability, conservation, and so forth. 
While we consider new investments in this space through that lens, we also believe that the more we band together with VC peers and friends who have the same missionary zeal for dealing with the new climate reality, the better. 
We've played a part in forming the grassroots group Series Green, a collective of next-gen' VCs seeking opportunities in climate tech for a sustainable future. We've co-written a few articles on climate tech to help drive attention to this space. Follow us on Medium if you'd like to be kept in the loop of our insights.
We know these actions are just several small steps in the right direction and that for VCs to make the kind of impact made by firefighters like Jamie or all the frontline workers who saved lives during the recent health crisis, we need to continue not just championing this kind of work but leading by example. 
If you're a founder creating something unique to help heal the planet, please message me so we can talk. You can also view more of the True companies in this space below.