True People & Product Leadership Summits
By The True Team, April 1, 2023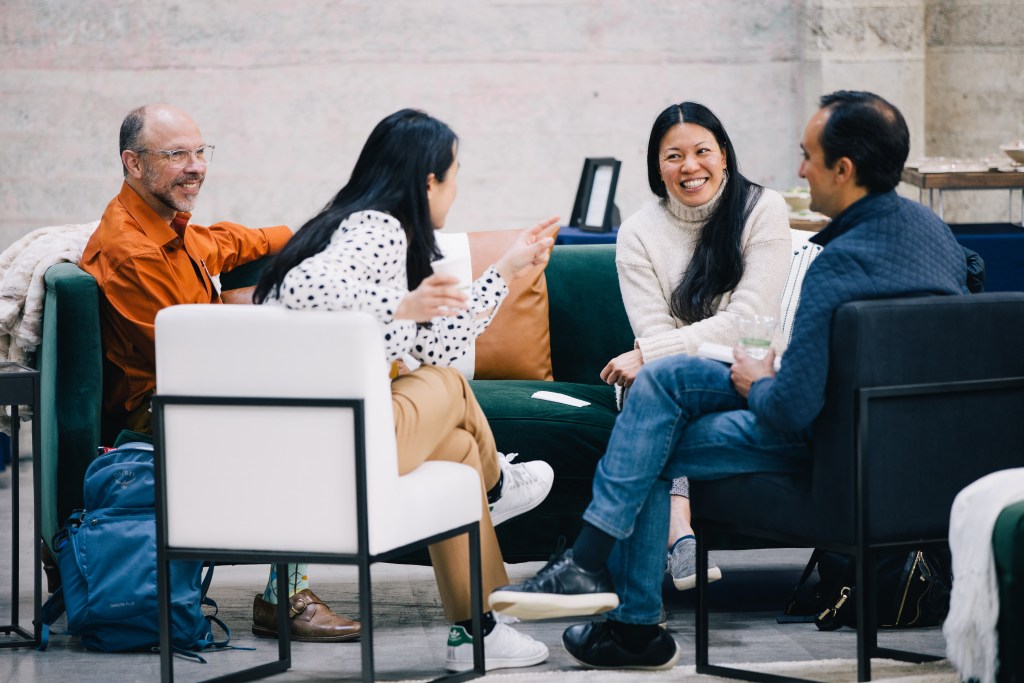 As part of True's event strategy, we create opportunities for forging connections among senior leaders across the True Portfolio so all can benefit from the community's collective wisdom.
To that end, in early 2023, we hosted Leadership Summits for both product leaders and people team leaders in San Francisco to create time and space for discussing issues that are top of mind for high-growth technology startups.
Here, we share a small window into our day in San Francisco where we asked attendees for input on what they'd like to discuss, so we could cater the day around what's most pressing for them.
Discussion topics for people leaders included compensation philosophies, engaging teams remotely, and supporting the mental health of team members. Madeline Minshew moderated the day.
Product leaders discussed organizational design during rapid growth, maintaining customer-centricity at scale, balancing innovation with incremental improvement, and more, with the guidance of Fiona O'Donnell McCarthy.