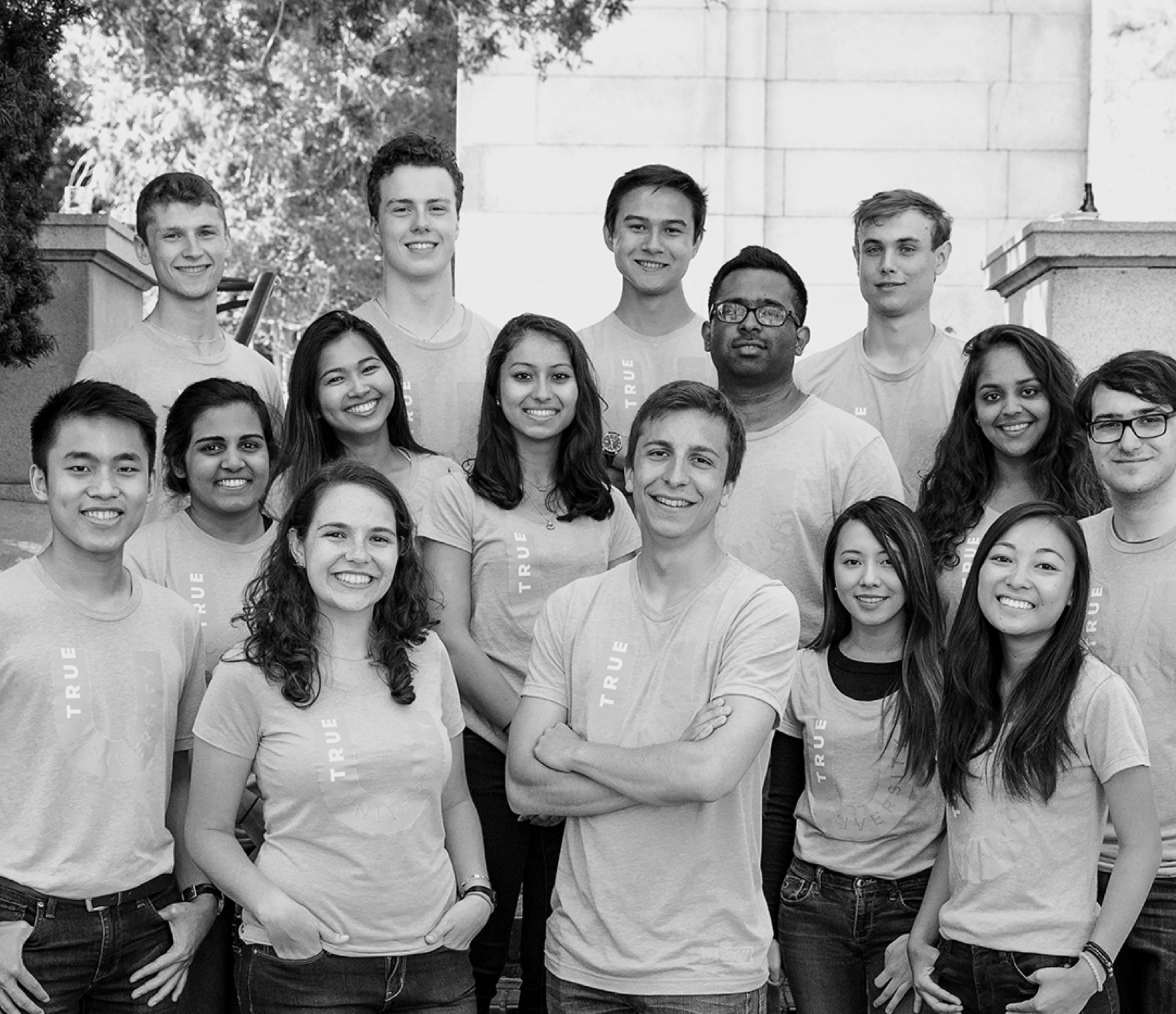 True Fellowships
True Entrepreneur Corps
You don't need to have your own startup idea to participate in the TEC Fellowship. We are not an accelerator or an incubator. Rather, our hope is to provide students visibility into entrepreneurship and venture capital. Maybe you'll start a company someday, or maybe you won't. TEC gives you the perspective and connections necessary to contribute to a startup, whether you want to create one of your own or join someone else's.
Who is TEC designed for?
We are looking for capable, hardworking students with a passion for technology and entrepreneurship. Students with all majors and interests are encouraged to apply. TEC accepts undergraduates who are about to begin their junior or senior years of study.
Unfortunately, we do not accept applications from high school or graduate students. Graduate students and graduate-age professionals may engage with True through our Priya Haji Fellowship and True Spark Fellowship.
TEC Fellows are from schools across the United States and even around the world. Over the past few years, we have achieved gender parity in our classes and expect to hit that mark annually. Trans-women, genderqueer, cisgender, and non-binary applicants are welcome.
When and where does TEC take place?
TEC runs for 10 weeks from early June to early August. All fellows are paired with companies in the San Francisco Bay Area and will be expected to live and work in or near San Francisco. If you're looking to spend your summer in New York, we'd recommend the incredible program run by our friends at HackNY.
Is the fellowship paid?
Yes, all participants will receive a summer stipend of $11,000. We do not provide travel or housing stipends.
Am I eligible for TEC? 
TEC applicants must be rising juniors or seniors in college at the time of application. They must be eligible to work in the United States without sponsorship and must not be on a student visa, on a visa of another type, or in the country under circumstances that would prevent them from receiving the fellowship stipend.
How many TEC Fellows will you accept?
We expect to host 12-15 TEC Fellows annually. While we could fill many more slots with qualified students and have much more demand for help from True portfolio companies, our experience has taught us that some things don't scale well, and TEC is one of them.
We want to create an environment that gives you close and intimate access to speakers, the True founder community, the True team, and to one another. The size of the class is, in fact, one of TEC's strongest assets, as it will allow you to sit around a single table, to move nimbly as a group around the city, and to create the foundation for lifelong relationships.
How do I become a TEC Fellow?
Check back here in October 2019 for more information on how to apply for our Summer 2020 TEC Fellowship.
When the application period opens, we encourage prospective fellows to submit their applications as early as possible as we expect fellowship slots to fill quickly. All applicants will receive a response no more than 14 days after their completed application is received.