Voiceflow Enables Anyone to Create Voice Apps Without Code
By Tony Conrad, April 23, 2019
We've witnessed numerous iterations of the web which have had a profound effect on how the world discovers and experiences information. These transitions have included the mainstream adoption of the personal computer, the magnetic draw to mobile from PCs, and the shift away from the static HTML of the early web to dynamic HTML, which has unlocked a world of interactivity.
Now, we are amid a revolution where voice-activated navigation and the use of conversational voice applications is leading us to a new web dependent on verbal interaction and conversational design. This shift to voice has the potential to become a hugely significant technology development and a massive opportunity for startup founders focused on this space.
According to a study cited in TechCrunch, the use of voice assistants is likely to triple within the next few years. The Consumer Technology Association also found that 22 percent of U.S. households own at least one smart speaker. More anecdotally, just look around at the number of young adults and children who instinctively talk to their devices, rather than typing.
These trends are promising in terms of the future of voice, however, in order for this shift to continue, we need more tools that help individuals and companies to create voice apps that bridge information to devices and people.
Today, we are proud to announce our investment in Voiceflow, a design and development platform that helps individuals and product teams design, prototype, and build voice apps — without coding. The platform has an intuitive drag-and-drop interface, easily integrates with existing APIs, and deploys voice apps to both Amazon Alexa and Google Assistant from a single platform.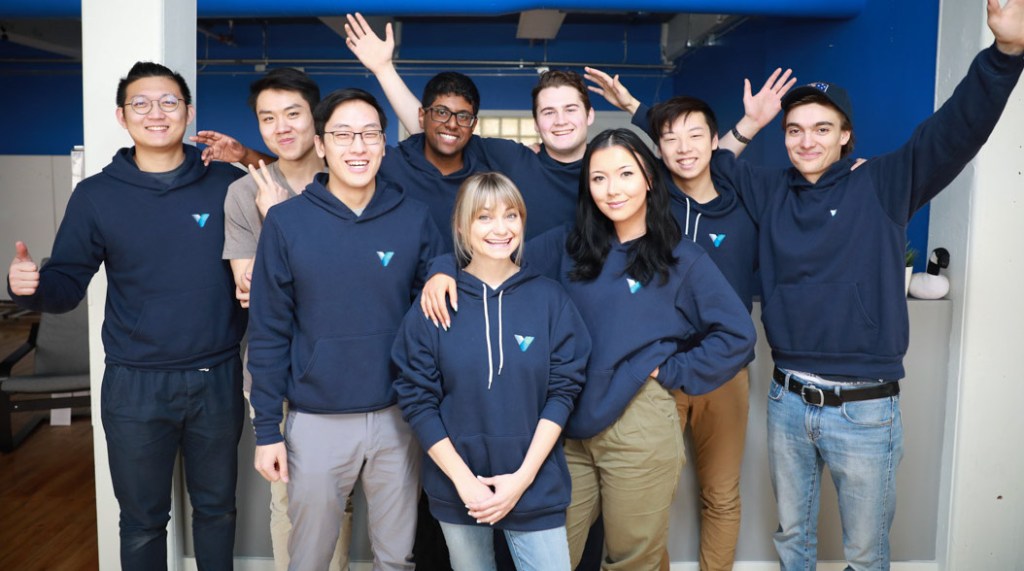 The Voiceflow team is hiring. View career opportunities. 
Voiceflow was founded in June of 2018 by Toronto-based team Braden Ream, Andrew Lawrence, Tyler Han, and Michael Hood. All four co-founders graduated from prestigious business and engineering programs from universities based in and around Toronto.
We're thrilled to work with them and love how this company came about. Braden, Andrew, Tyler, and Michael initially focused on creating interactive voice stories for kids for Amazon Alexa and built an internal tool to make that process easier. Soon they realized the value of the internal tool they'd created, which enabled anyone to create voice skills faster, better, and more consistently than writing code.
Beyond the company's interesting origin story, this is the type of team with whom we're primed to partner given that many of us at True have been scrappy early-stage startup founders ourselves. We get that teams at this stage need enough support to grow and take risks, but also enough freedom and encouragement to be creative and learn a bunch by doing along the way.
The Voiceflow team reminds me of our relationship with Matt Mullenweg in the early days of Automattic and WordPress. When we first met Matt, he was a first-time founder who was at the very beginning of his journey of connecting WordPress with the world at scale. Our goal was to bring together a group of investment partners who would give him space to evolve and try things that had never been done before.
Similarly, the Voiceflow team is a great match for our mentality of fostering creativity at the earliest stage — when it counts most.
Learn more about Voiceflow in TechCrunch.