2009 TEC Fellows: Then and Now
By Christiaan Vorkink, November 16, 2016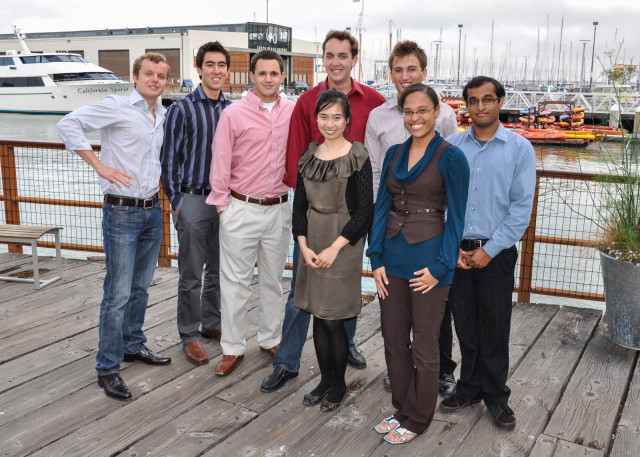 An important part of the True mission is empowering not only the entrepreneurs of today, but those of tomorrow as well. Through the True Entrepreneur Corps (TEC), our fellowship program for college juniors and seniors, we have connected capable students with companies in our portfolio for summers of learning and exploration every year since 2009.
It's a win-win: not only do our companies benefit from assistance from the TEC Fellows, but the Fellows themselves get firsthand experience building startups, ultimately helping to shape their futures.
We are happy to announce that the application period for TEC 2017 is now open. As we construct our class for next summer, we're looking for students with a passion for technology and entrepreneurship, and who are looking to forge their own career paths. Students with any major and/or educational interests are encouraged to apply. We will be accepting applications through January 15th, 2017.
To give prospective applicants a sense of the foundation TEC builds for future endeavors, we've reached out to a few Fellows from our very first year to see where they are now and what they've accomplished since completing the program. Here's what they had to say:
What did you work on during your TEC Fellowship and what are you doing now?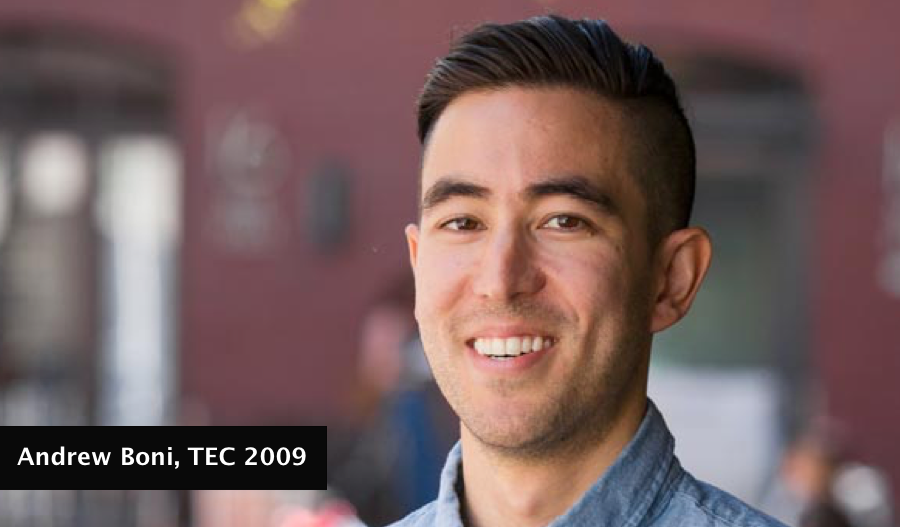 Andrew Boni: As a part of GigaOm's engineering team, I was tasked with working on GigaOm Pro, the company's paid research offering. I also assisted in some minor redesign work and bug fixes on the regular GigaOm blog using WordPress/PHP and Javascript.
The summer after TEC, I landed an internship at Google, which later led to a full-time offer that I accepted. After Google, I co-founded Iterable, a growth marketing platform, where I've been for the past few years. Today, we're 34 people, have raised our Series A and are continuing to help large consumer companies with their own growth efforts.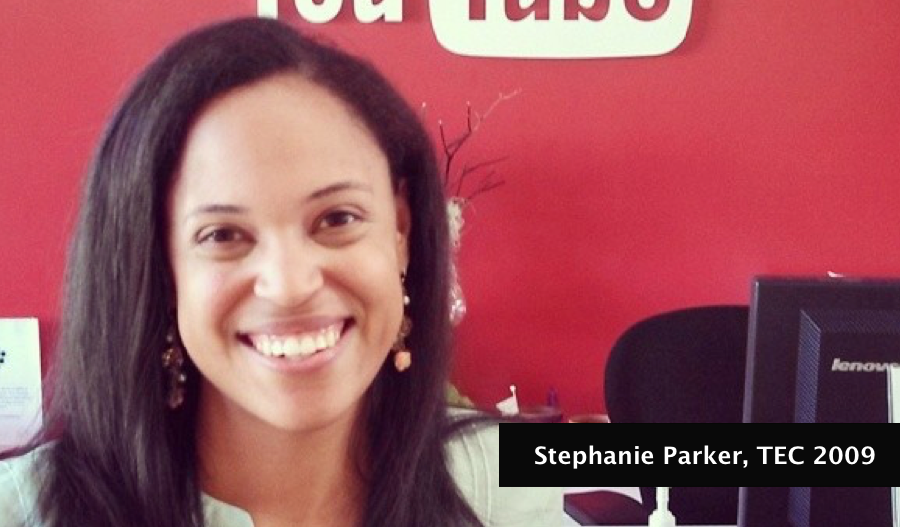 Stephanie Parker: I had the pleasure of joining the product management team at video ad network BrightRoll. I worked on process improvement flows and product marketing brochures, and even got to present a competitive benchmarking analysis deck to the executive team, including CEO Tod Sacerdoti.
After four years in community management and support, I joined the product management team at YouTube. My experience at BrightRoll served as a crash course in online video advertising, and has given me an edge in my role developing enterprise products.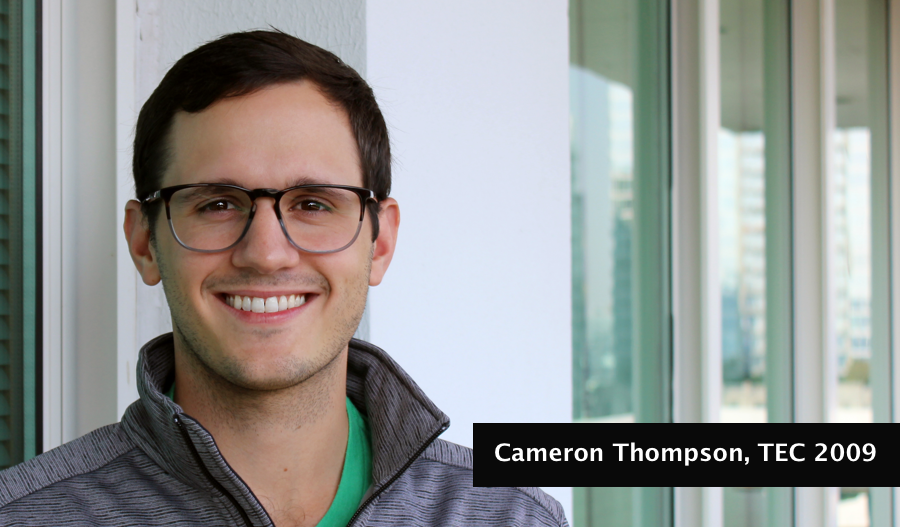 Cameron Thompson: I was fully immersed in the world of digital marketing and learned about direct response marketing by managing my own display campaign. Most importantly, I was able to leverage my time at SendMe Mobile to build several strong relationships that have proven critical in my career development.
Since TEC, I've worked for a few startups (including SaveUp, a True portfolio company) and even tried my hand at a corporate gig. I'm now in the FinTech space, utilizing the skill set I began developing through TEC to help continue growing Kabbage, the leader in alternative small business lending.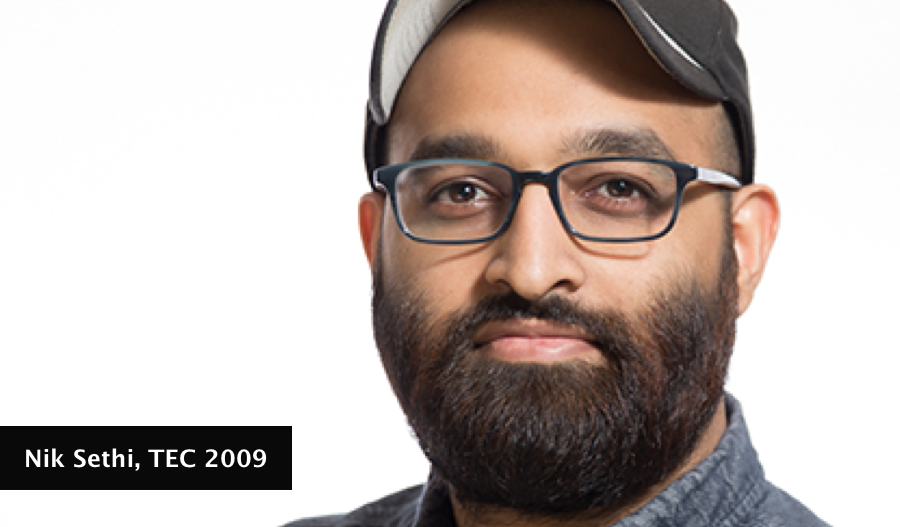 Nik Sethi: During TEC, I worked as a business development intern at Infectious, a company that sources beautiful art to be placed on things that were previously never thought of as canvases, like your car! I was tasked to figure out new and interesting technologies that could be leveraged to make this vision a reality, such as e-ink.
I'm now the CEO and co-founder of an advertising technology company called Adaptly. We've built a platform that lets major brands and agencies buy media effectively across platforms like Facebook and Snapchat. TEC really reinforced entrepreneurship as a path for my life.
What was your biggest takeaway from the TEC experience and what's your advice to future Fellows?
Andrew: My biggest takeaway was realizing how much opportunity there is in the Bay Area. Meeting with folks like Om Malik, Tim Young (SocialCast), Jared Kim (WeGame), Hiten Shah (KISSMetrics), and Brad Garlinghouse inspired me to one day go down the path of entrepreneurship.
Meet as many people as you can and discover what you're truly passionate about, whether that's working for an early-stage startup, a non-profit, an established tech company, or something else entirely.
Stephanie: TEC places you directly in the center of Silicon Valley, and there is no substitute for that experience.
Schedule time to chat or do an "informational interview" with anyone interesting you meet at your office, a conference, or on Twitter (still an excellent tool to connect in SV!).
Cameron: TEC provided me with the opportunity to gain a skill set that I would have never acquired in the classroom. And it was a chance to form relationships that continue to have a profound impact on my career.
Although this is a great opportunity to further your existing interests, it is an even better opportunity to expose yourself to areas of tech with which you are less familiar.
Nik: My biggest takeaway from TEC was just how unafraid other founders were of failure. Learning how to embrace failure and leverage it to your advantage is an important skill that I was first exposed to during TEC.
Have an open mind and refrain from bias until you've had a chance to experience the whole program. There are many very interesting and non-intuitive ways to be successful with startups. 
---
Thanks, Andrew, Stephanie, Cameron and Nik. We're so proud of your success and cheers to the entire TEC Class of 2009!