OutboundWorks Offers Top-of-Funnel Sales Development as a Service
By Phil Black, February 26, 2018
While only 10 months strong, Sales Development as a Service platform OutboundWorks is already seeing positive growth. Co-Founders Ben Sardella and Bryan Franklin have figured out how to combine the best of human expertise with automation to deliver qualified sales appointments to B2B companies.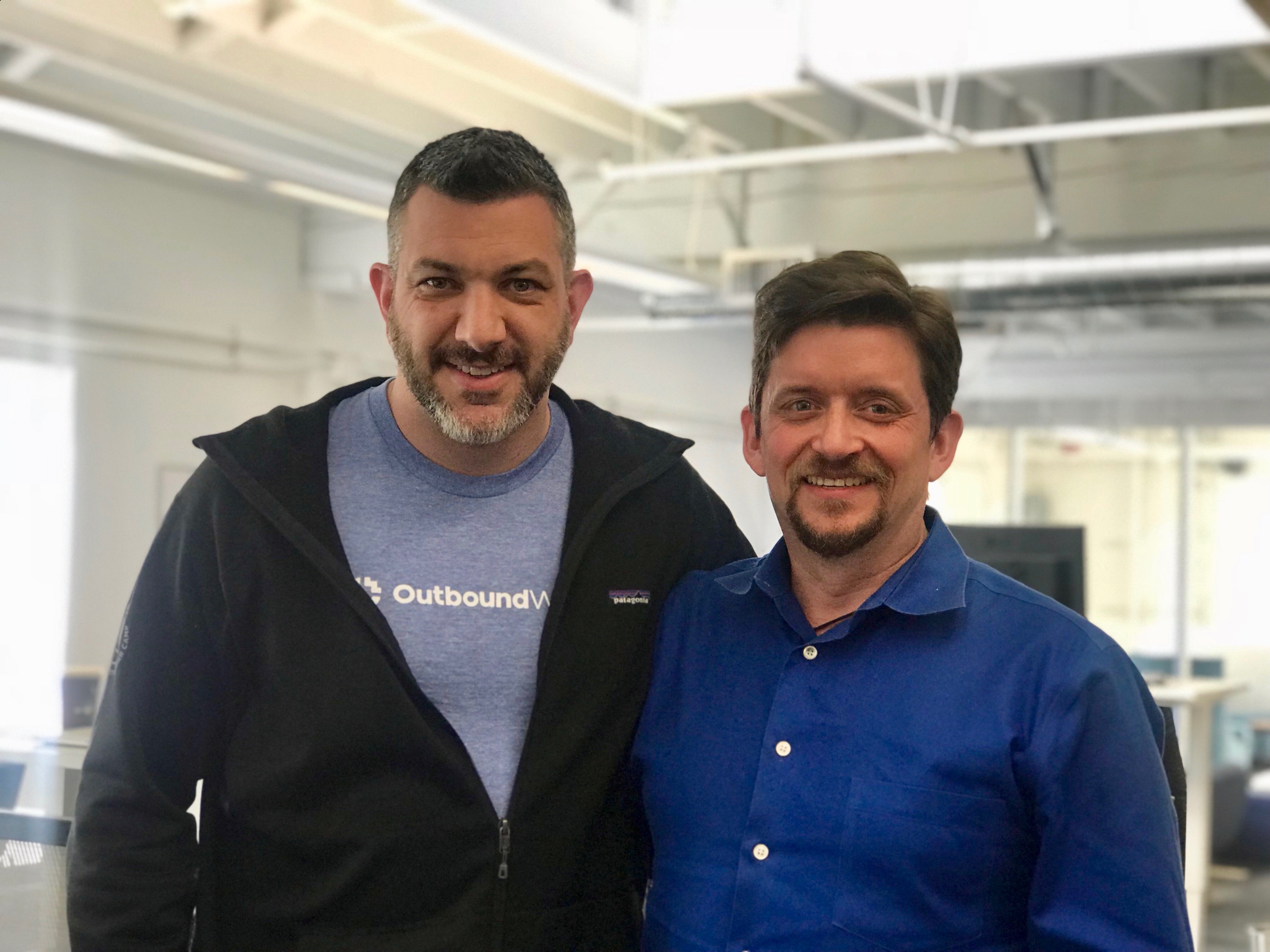 OutboundWorks Co-Founders Ben Sardella and Bryan Franklin.
The company's services include developing ideal customer profiles, securing account data, personalizing outbound messages and securing appointments with prospects so companies can directly engage with qualified sales opportunities.  
When we invested in OutboundWorks in late 2017, we were excited to get behind a strong founding team targeting a large, untapped market. So far, the company has been able to deliver 1.5 times the results of an SDR at 65 percent of the cost, allowing sales reps to focus on closing deals rather than securing leads.
We've known Ben since his time at True portfolio company Kissmetrics. He co-founded sales intelligence platform Datanyze in 2012 and is a sales powerhouse, to say the least. Bryan has been a mentor and advisor to CEOs and executives for almost 20 years and has what it takes to see OutboundWorks to success.
Today, OutboundWorks announced its acquisition of Hexa.ai, a technology platform that automates the personalization of outbound emails. The entire Hexa.ai team will join OutboundWorks, strengthening the company's suite of services and offerings to OutboundWorks' more than 50 customers.
For more information on how OutboundWorks helps to fuel top-of-funnel sales development, watch the video below.
---
Related Media
Mastering Account-Based Sales Development