Henrietta Moon on Carbo Culture's Quest to Trap Atmospheric CO2
By Priscilla Tyler, April 19, 2022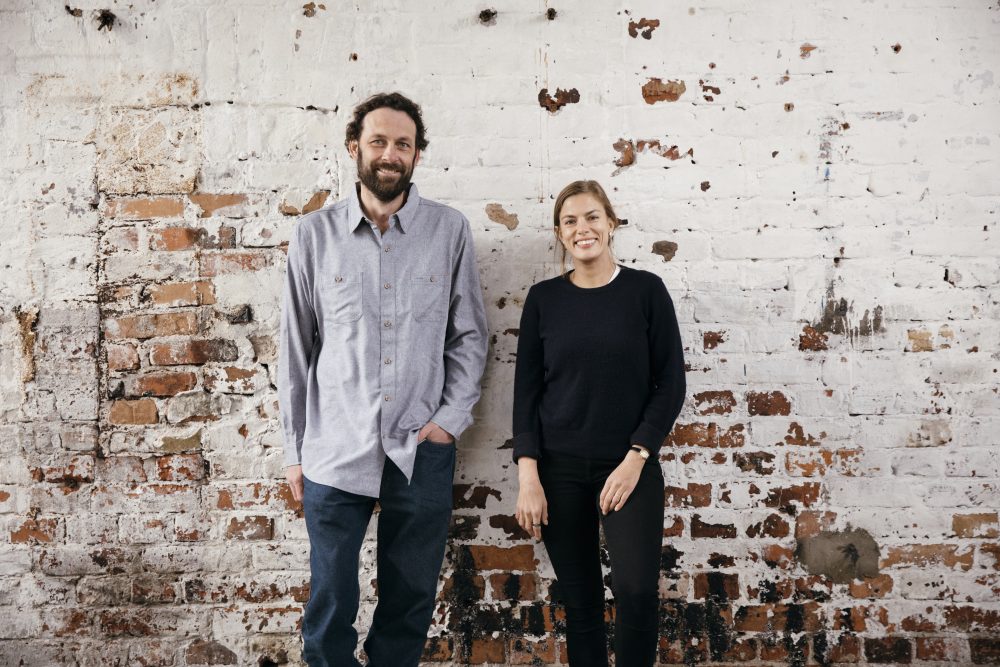 Carbo Culture Co-founders Chris Carstens and Henrietta Moon | Photo by Miikka Pirinen
In conversations about slowing down climate change, focus often goes to sources of clean energy. While the switch from fossil fuels to clean energy is a vital force in reducing carbon emissions, there's something it doesn't address: what to do with the carbon dioxide that's already in the atmosphere.
In a recent report, the Intergovernmental Panel on Climate Change (IPCC) identified carbon dioxide removal as a necessary strategy for meeting the goals of the Paris Agreement, alongside deep and significant reductions in greenhouse gas emissions. 
Henrietta Moon and Chris Carstens have teamed up to create a new solution for carbon dioxide removal. In 2017, they launched Carbo Culture, a carbon removal company with the lofty goal of drawing down one billion tons of carbon dioxide. Henrietta and Chris first began to work on their carbon removal solution — which is based on technology developed at the University of Hawaii — when they met at Singularity University at the NASA Ames Research Center in 2013.
Henrietta has seen a lot of different ways that start-up technology can make a world-changing impact, but her commitment to the cause is not just professional; it's personal. 
A native of Finland, Henrietta joined the Sea Scouts (a division of the Boy Scouts that focuses on boating skills and water safety) when she was six years old and has been sailing ever since. Over that time, she's seen the state of the nearby Baltic Sea deteriorate to the point that it's now considered the most polluted sea on the planet. 
"When there are toxic algal blooms, you can't even swim in it," she said. "Having something in the environment that I took for granted taken away is deeply saddening, and really difficult to reverse. That does not need to be the story of the whole planet."
I interviewed Henrietta to learn more about how Carbo Culture captures and stores carbon dioxide emissions and where the company fits into the rapidly shifting, and sometimes intimidating, world of climate change policy.
Priscilla Tyler: So how did you get into climate science to begin with? What has your personal journey been like?
Henrietta Moon: I was invited to a three-month intensive program at Singularity University, housed at the NASA Ames Research Center. I saw others working on incredibly difficult challenges, such as cancer treatment or creating engineered tissues, which pushed me further down the route of building something meaningful. For me, climate felt deeply personal.
Priscilla: You've figured out a way to turn naturally biodegrading materials, that would otherwise decompose and release CO2, into new materials that trap that CO2 and can be used for things we need like soil enhancement. It's essentially "hacking" the natural carbon cycle! When you discovered this innovation, what did that feel like?
Henrietta: It felt like we had come up with the obvious way to tackle this colossal issue fast and in a sensible way, without doing harm. Leveraging biological processes, which are already at scale, is essentially what can get us to the sort of massive targets we're told will begin to address the problem. Plants have evolved to draw down carbon dioxide. At Carbo Culture, we use plants to remove the carbon, and then stabilize it for 1,000 years.
Priscilla: Speaking of those targets, you've stated to the press that you're on a mission to draw down a billion tons of carbon dioxide. That's ambitious and amazing!
Henrietta: A billion tons, or a gigaton, is the North Star goal that guides all of our actions at Carbo Culture. It's an absolutely gargantuan target to reach. To give you an idea of scale, today's carbon removal market globally is about 30 million tons. 
To remain below the 1.5°C in global warming that we know will have major consequences for the environment, we as a society need to be able to remove 2 billion tons of carbon from the atmosphere by 2030 and 10 billion by 2050. This will require a colossal effort and the work of many companies to succeed.
Priscilla: And you're doing your part by exploring turning organic materials into biochar, which has a bunch of applications. Where do you sell this material, and how do you explain the process to the industries you most need to participate in order for your work to help the planet?
Henrietta: We have had some successful trials showing our biochar can be used as a soil enhancement or in water purification. We are also exploring higher value industrial applications, where we would offset other carbon intensive materials. Because our biochar is processed using Carbolysis™, it has some unique properties that we are just beginning to look at that are very promising.
Priscilla: Describe to me what's in this photo. What am I looking at here?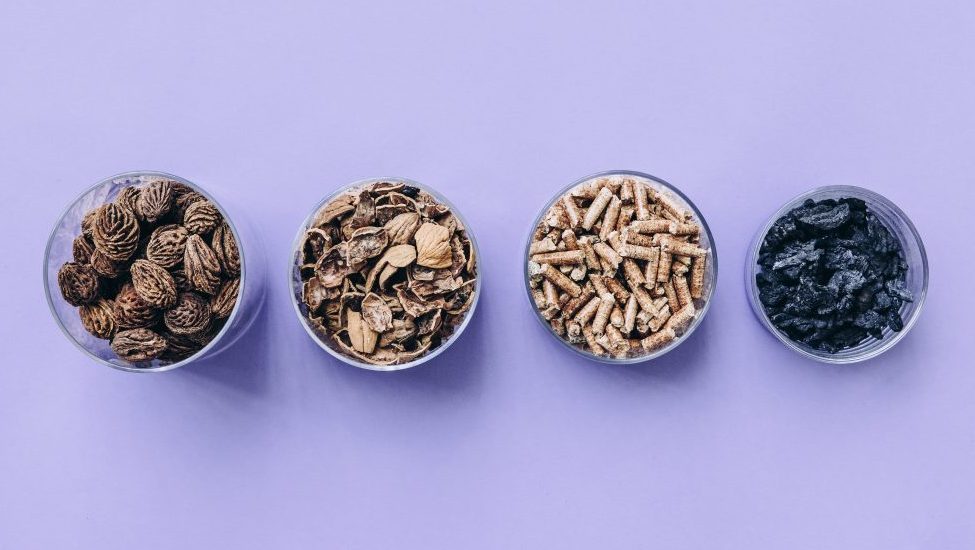 Henrietta: Ha – this is the woody waste of a few different plants! Peach pits, walnuts, sugar beet pellets, and carbonized mushroom growth medium. All of these have carbon that we can stabilize in our process. A ton of our biocarbon has 3.2 tons of carbon dioxide packed in!
Priscilla: How much of your work deals with policy?
Henrietta: More and more. We just hired our Head of Public Policy, Hanna Ojanen, and not a second too soon; climate policy is constantly on the discussion table for governments (as it should be). In fact, the EU is developing a strategy specifically for carbon removal as we speak.
Henrietta: You co-founded Carbo Culture with Chris Carstens, the company's CTO. How do you and Chris complement one another?
Henrietta: Chris is an inventor and science visionary, whereas I have a practical approach to building things. It's a strong combo: Chris can tell you where he believes the science is headed in the next five years, and I can help build toward that vision.
Priscilla: I heard you were one of the youngest people to be a board member for a publicly traded company in Finland. What did that feel like?
Henrietta: I was thankful for the opportunity… and also I felt like a total imposter at first, of course. But then I came to realize that I actually can bring value as a new person coming to the table. A good board is balanced with many things: experience, company or subject matter expertise, and some new perspectives.
Priscilla: What's your biggest challenge as a founder?
Henrietta: Not giving people enough credit. I'm so hard on myself that I forget to be more open about how much I appreciate our team. They're doing such a fantastic job and they are so dedicated; I don't know how we deserve them!
Priscilla: What's your next big challenge for scaling Carbo Culture?
Henrietta: Finding the best people to help us grow like crazy and make a dent in climate change. We're looking for fearless contributors and leaders in mechanical engineering, multi-country operations management, project development, and more!
Priscilla: Are there any other areas of climate tech that excite you and the Carbo Culture team?
Henrietta: So many! This time around, climate is not just about energy: it's about transforming all areas of society. Personally, I'm curious about ocean carbon removal stuff, and I'm passionate about liveable cities with less pollution and more green spaces and bike travel. I'm also really rooting for out-there geothermal and nuclear. Plastic alternatives! Novel building materials! So much to look forward to.