Women Founders, We Want to Meet You
By Ann Crady Weiss, January 11, 2022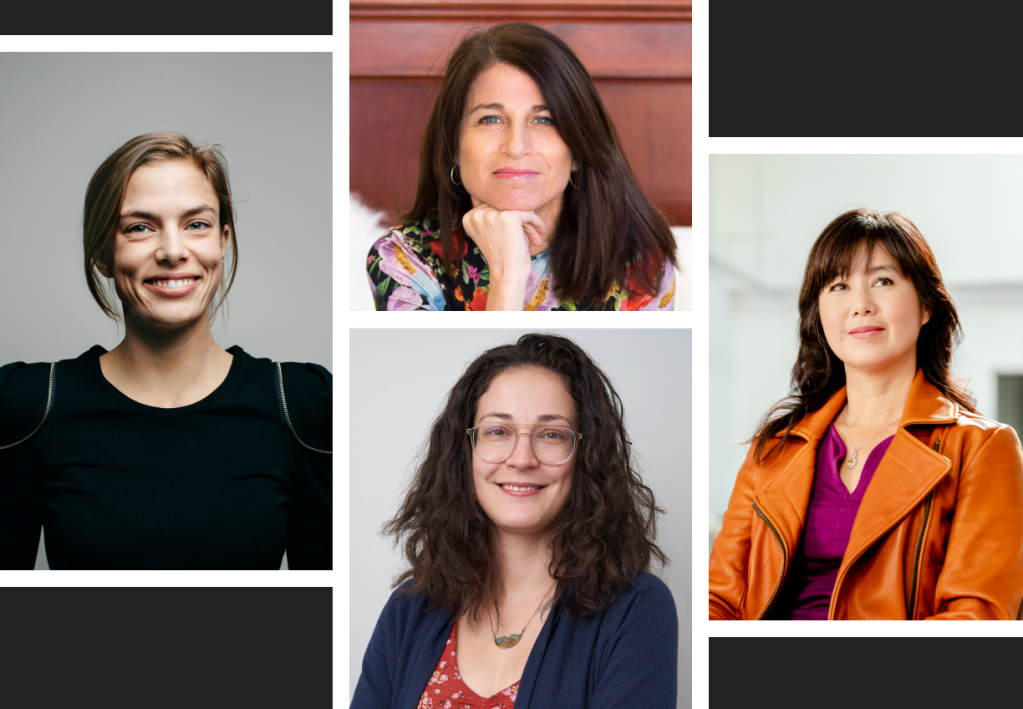 The U.S. Supreme Court enacted a new framework for oral arguments that creates space and time for all voices in the room, even the ones that are prone to interruption. The change occurred after attention was drawn to a 2017 study conducted at Northwestern University uncovering how women on the Supreme Court – what should be the most equitable space in our country – are interrupted disproportionately more than male colleagues. Now, in oral arguments, each justice asserts their opinion in order of seniority on the matters at hand, rather than competing to be heard. 
It's frustrating that even at this echelon of society and government, we're still quieting women with interruption. We also continue to unintentionally perceive female voices as less authoritative. No wonder women entrepreneurs still, unfortunately, receive only a small fraction of total venture capital. (In 2020, this number was an alarming 2.3%.) 
For the sake of innovation, we believe this number must change exponentially, and sooner rather than later. We need to continue asking, again and again: What more can we do in venture capital to create enough of a sea change to catalyze exponential growth of this number? And are we making similar missteps, as the Supreme Court was, in our industry's proverbial courtroom — pitch meetings? 
Dr. Dana Kanze, assistant professor of organizational behavior at London Business School, gave a TED Talk on her research around the types of questions investors ask entrepreneurs after a pitch. She found that male entrepreneurs are more regularly asked "promotion questions" like, "How many new customers do you plan to acquire this year?" while female entrepreneurs are more often asked "prevention questions" like, "How do you plan to retain your existing customers?" One is inquisitive, curious even. The other is due diligence in damage control, prematurely hedging and holding women back. 
And while we don't have all the answers, we are committed to continuously pushing ourselves to try harder, again and again, until we see balanced gender representation across entrepreneurship. Some of the tactics we've employed to date at True include updating our term sheet to outline our expectations for the founders we back: True Founders are expected to hire teams that are representative and balanced across gender, race and ethnicity, sexual preference, country of origin, age, ability, and religion. 
In lockstep, we survey founders in our portfolio to track their progress in growing diverse teams. Following each annual survey, we share the results with True Founders so they and their teams can see how they compare to other companies and identify areas where they need to restrategize in order to achieve balance. 
We also launched Spoke: The True Ventures Scout Program, which empowers underrepresented founders to fund new entrepreneurs and expand our community to include a more diverse group of inventors and creative visionaries.
We know there are many exceptionally talented and qualified women founders and leaders out there. We know it because we see it in the incredible women founders across the True community who are innovating in biotechnology, commerce, robotics, sustainability, therapeutics, and more. 
To all the women founders out there: we have a very strong desire to hear your ideas and ultimately fund more of your companies. To remove some of the barriers of getting those ideas in front of us, we've created a form where you can tell us about yourself and what you're building. Fill it out here.  
We promise to be aware of prevention questions and unconscious biases that often work against women when they pitch investors. If we're interested in learning more, we'll reach out and offer thoughts and advice as we explore the potential of funding you.  
Above all, we're committed to insisting on more space for the voices of women so we can continue our efforts in shifting the gender balance in our industry.