Congratulating the TripleLift Team
By Adam D'Augelli, May 11, 2021
Last week, Vista Equity Partners closed its acquisition of True Portfolio company TripleLift, which is valued at $1.4 billion. Today, we are honored to finally congratulate the company's co-founders, Eric Berry, Ari Lewine, and Shaun Zacharia, on this tremendous success. 
We co-led TripleLift's seed round in 2012 and have continued to support the company through each subsequent round of financing. At outcome, we were one of the two largest outside shareholders along with our co-investors at Edison Partners.
In total, TripleLift only raised $16 million in equity capital to build a business that made more than $1 billion in revenue last year. This efficiency is an extreme testament to an incredible team, who over the past 10 years has grown from a company of three to one of the largest advertising technology platforms in the world. 
This is an amazing outcome for the founders, the team, and the investors — and we couldn't be happier for everyone involved. Thank you, Eric, Ari, and Shaun, for your trust and partnership. We are honored to continue to the next phase of the journey with you and Vista.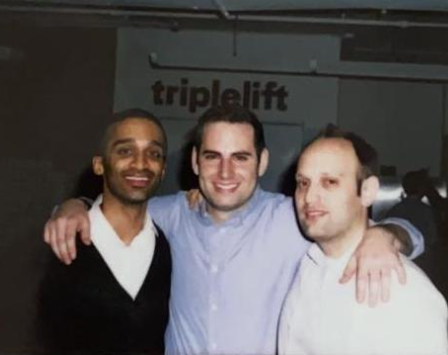 Left to Right: Shaun, Ari, and Eric in the early days of TripleLift