Class is in session: True U 2016
By Christiaan Vorkink, June 13, 2016
Like the Warriors gearing up for the Finals, much of our time, energy and focus over the past few months has led to this moment: True University is now in session. We're excited to welcome more than 350 attendees from the True Ventures portfolio to Berkeley for two days of learning, community and fun.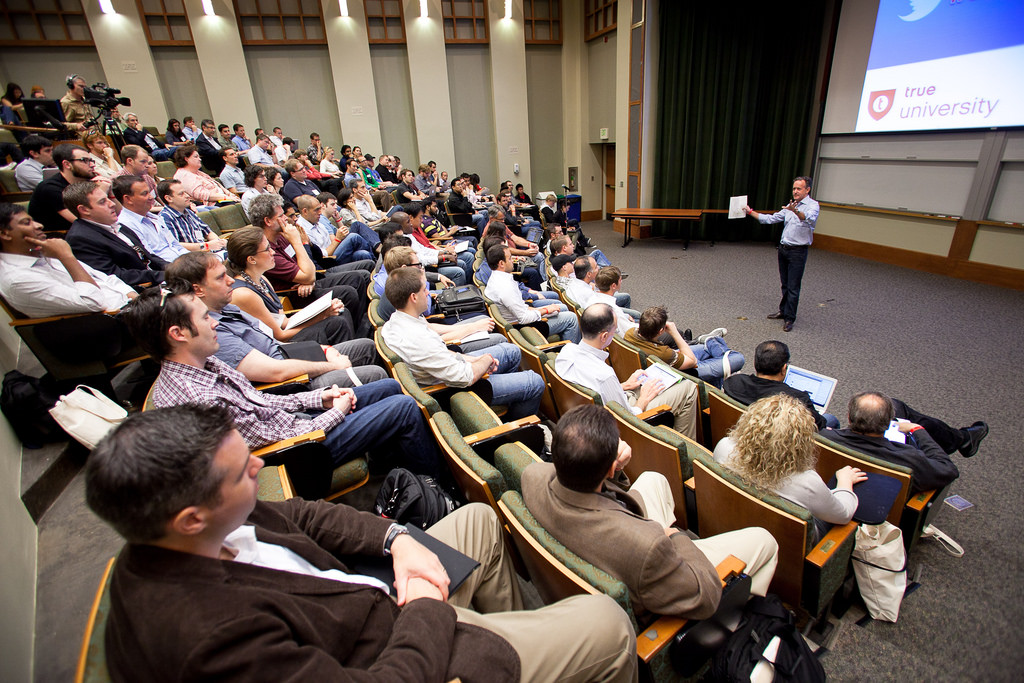 Our "professors" are thought leaders and experts from startups and large companies here in the Bay Area and around the country. In 33 classes over the next two days, they will share their stories and experience with us, covering almost every element of the start of process and allowing True U attendees to create their own individual curricula tailored specifically to what they each want to learn. These are amazing sessions, and not only do our attendees learn from our professors, but given the incredible talent and experience otherwise in the room, they also learn from one another. Videos of these sessions will be available on our website in the coming weeks, and for the first time, you'll be able to join True U in real time via Periscope for two dynamic sessions. Follow us on Twitter to tune in:
Monday, 10 a.m.
Amanda Peyton, Ara Modules Lead, Google
My Top 10 Startup Screw-Ups
Tuesday, 10:15 a.m.
Nazila Alasti, Global Head of Product Marketing, eBay
Lean Marketing: The Soul of a New Startup
We created True University in 2011 to foster community and education in the True portfolio, hoping in particular to be able to provide support and inspiration to the many critical employees who are helping our companies grow and thrive. Please join us via this blog, Periscope, Twitter and Instagram over the next few days to get a sense of the power of this event.