Amy Errett Joins True Ventures' Investment Team
By Jon Callaghan, February 20, 2018
For nearly five years, Amy Errett has been making a tremendous impact on the True Ventures community. In her role as special advisor, she has coached numerous Founders within the True family and participated in countless True Ventures events and programs including True University, Founder Camp, True Entrepreneur Corps (TEC) and our Priya Haji Fellowship, the last of which helps women college graduates land their first full-time startup jobs. Several TEC and Priya Haji Fellows have made valuable contributions to the vibrant team at Madison Reed, the hair care company Amy founded in 2013.
Today, we are thrilled to announce that Amy will join True's investment team as a Venture Partner, adding to the rich mix of domain expertise that spans the team. In her new role, she will vet opportunities and cut checks to early stage entrepreneurs looking to build the companies of tomorrow.
Amy is one of the most creative minds in consumer commerce and web-native brands, and we are thrilled to have her perspective and talent at the table. While wearing the hat of Venture Partner at True, Amy will continue her role as Founding CEO of Madison Reed.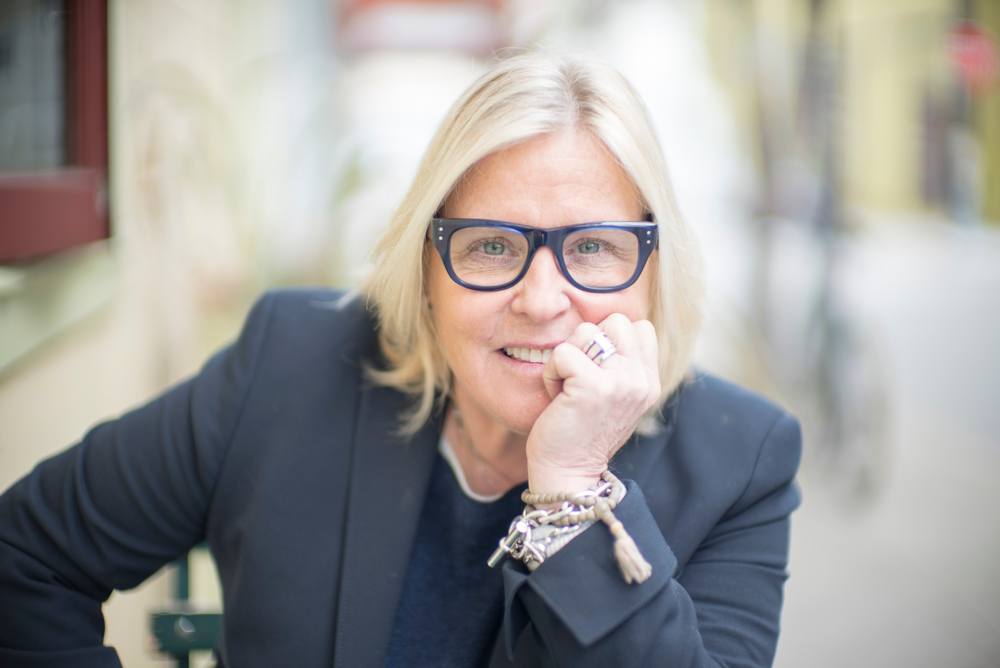 The beauty of the CEO-VC
When our team founded True in 2005, our goal was to bring together the best and brightest in entrepreneurship and venture capital and empower them to have a lasting impact in the lives of today's most talented Founders.
We envisioned a team of entrepreneur-investors, CEO-VCs, and Founder-board members — because we've seen how empathic, 'Founder-centric' support coupled with deep expertise makes for great outcomes. This meant hiring extraordinarily accomplished people and acting CEOs who possess current, relevant experience, deep domain expertise and market knowledge that can make the next generation of startups stronger.
To formalize this practice, we re-invented the role of Venture Partner. We instituted the role when Toni Schneider simultaneously joined WordPress as CEO and True as a Venture Partner in 2006. At the time, this type of dual role was uncommon in venture capital. We believed not only that acting CEOs make great investors, but that investment thinking and activity could make for stronger CEOs. So far, so good: Tony Conrad, Om Malik, Rohit Sharma, Jeff Veen, Jyri Engeström, Ann Crady Weiss, Kevin Rose, and now Amy have all followed similar paths, dedicating time to their active Founder roles alongside their roles on our investment team.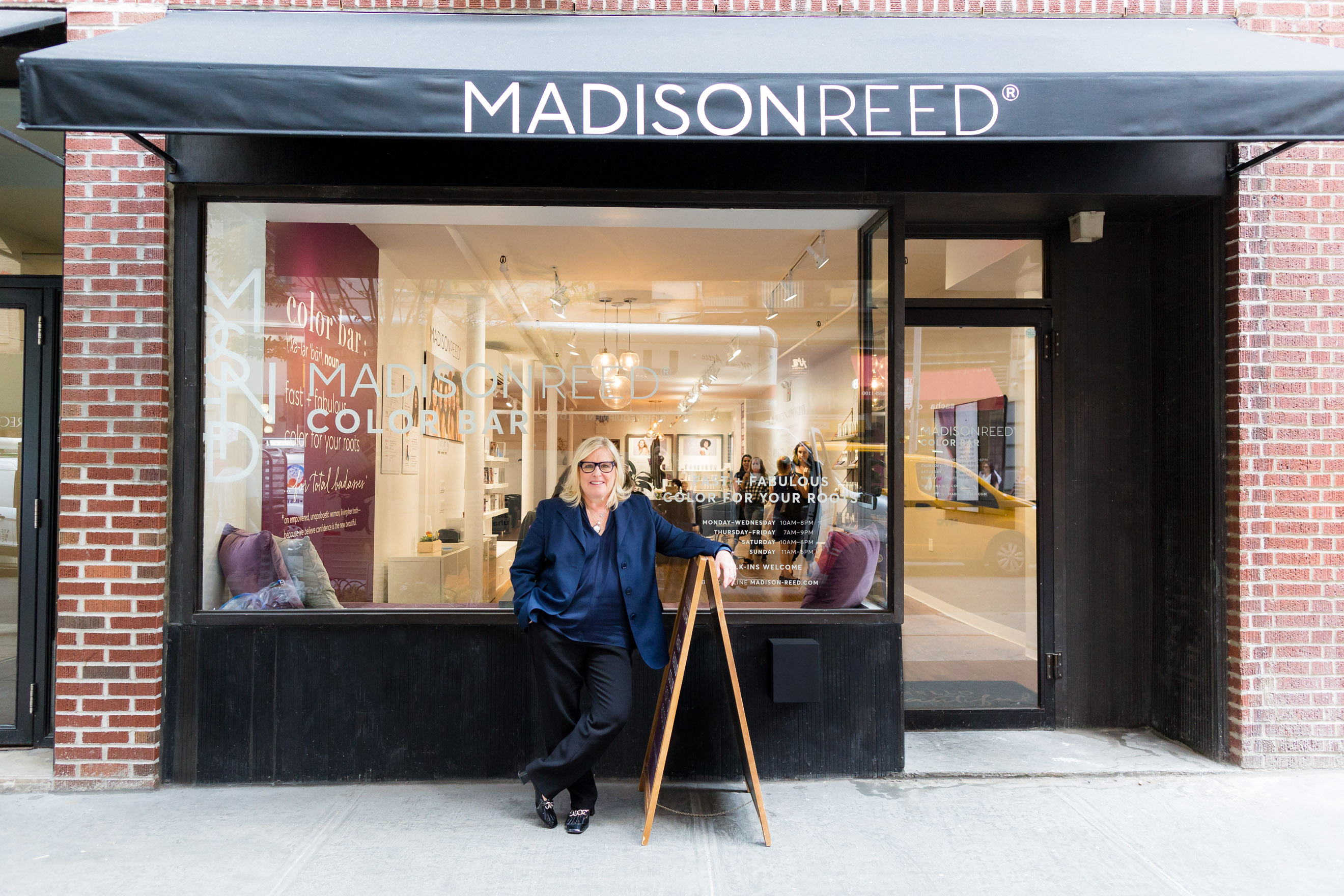 Amy poses in front of a Madison Reed Color Bar in NYC.
Amy and I met a decade ago through the Young Presidents' Organization (YPO) when she was a general parter at Maveron Venture Capital. Amy opened and ran Maveron's San Francisco office and led investments in General Assembly, Lemon, Everlane and Flywire.
When Amy decided to follow her passion and go back to operating, we connected and discussed her idea for Madison Reed. Amy had a brilliant vision for how home hair color should be. Madison Reed would create hair color products that are better for the customer with ingredients that have the lowest chemical profile. The brand would empower women and the products would make women of all ages feel confident and beautiful. In 2013, True led the seed round for Madison Reed, and I joined the board.
Since then, Madison Reed has been knocking it out of the park. The company has been lauded by beauty, retail industry and technology publications far and wide, while Amy has been acknowledged as an industry leader among a panoply of inspiring entrepreneurs.
Prior to Maveron and Madison Reed, Amy was the CEO of Olivia, where she helped to reposition the travel business as a lifestyle company and was named the Ernst & Young Entrepreneur of the Year for Northern California. Before Olivia, Amy founded The Spectrem Group, which she sold to IPG, and continued to develop leadership and operational skills during her time on the executive team at E*Trade.
Beyond her entrepreneurial experience, Amy's values align with ours. She believes in the importance of giving back and supports various humanitarian organizations. She chairs the board of the Glide Foundation and serves on the boards of Common Sense Media and University of Connecticut, her alma mater. We simply couldn't think of a better addition to our team.
Welcome, Amy, to True. Our Founders just gained a wealth of leadership, experience and vision.
---
Learn more in the Wall Street Journal.