Welcoming UXPin
By Jeff Veen, July 23, 2015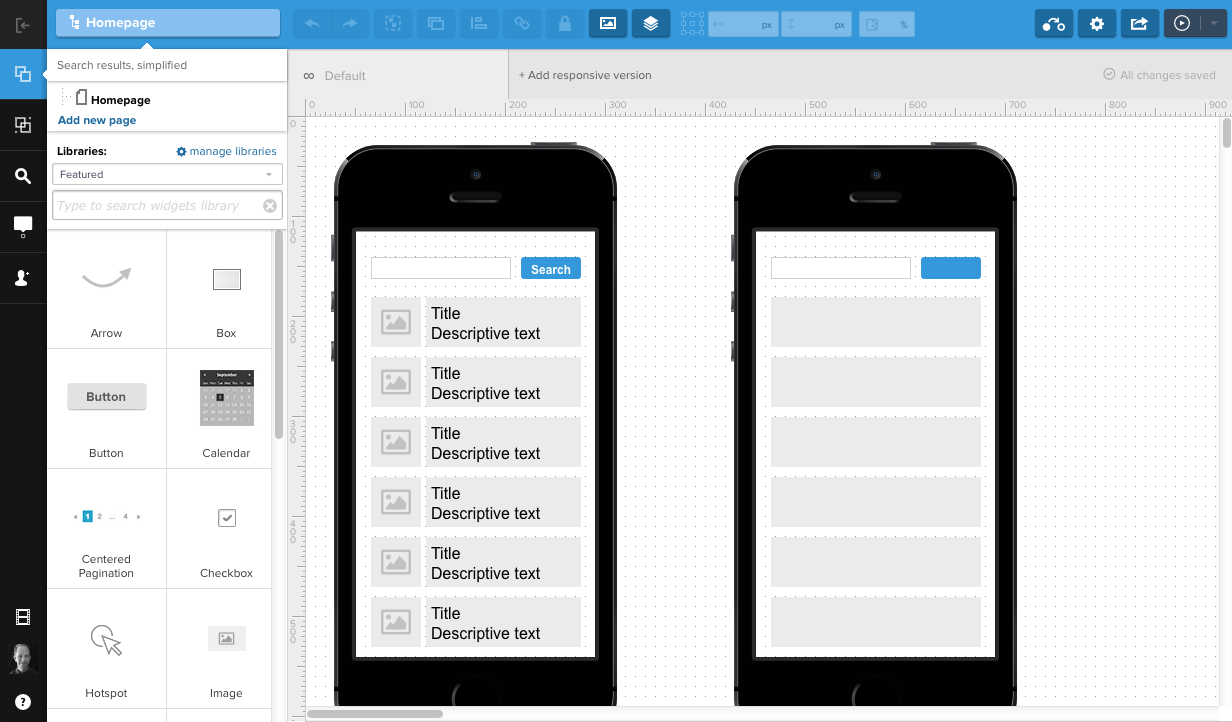 Years ago, when I started practicing web design, we spent our time trying stand out from a sea of drab pages with just a dozen HTML tags. Today, contemporary design work is made up of increasingly specialized practitioners solving problems we never dreamed of those many years ago. Designers have had to reinvent ourselves continuously.
One thing, though, has remained constant: we seldom work alone. It's the rare exception when someone can fulfill the duties of the full stack of development—even well-rounded general technologists have some degree of specialization. In fact, if there's a single skill I recommend web designers master, it's the art of successful collaboration. Solid craft and working well with others will take you a long way.
As a young designer early in my career, I would sketch wireframes and annotate them profusely, detailing every interaction and design specification. I would leave no room for interpretation, carefully spelling out everything a user was supposed to experience. When I was done, those plans would be handed to a developer, who would translate the plans into product. Inevitably, the results were nothing like I'd imagined.
Most teams today consider the methodology of product development as the canonical example of old-fashioned ways of working. Instead, prototypes have almost entirely replaced specifications. Everyone involved in a project is there at its inception, working as a team through all the details of implementation. The prototype takes shape over multiple iterations. We learn by making, not by writing instructions to each other.
Today, a new wave of tools is letting us get even better at this fluid, iterative and collaborative process of coaxing new products to life. Teams are working together more closely, even as they're distributed further apart.
That's why we're thrilled to welcome UXPin to our portfolio. The team closed their financing recently, and are hard at work building what we think is the best tool for team collaboration on design. I've known the Founder and CEO, Marcin Treder, for a while now, and have watched as he built his team across two continents and 12 time zones using the very platform they were developing. UXPin has excellent tools for developing early mockups using the included extensive UI libraries, along with animation tools to help visualize interaction on desktop and mobile designs. Commenting and collaborating are intuitive, letting everyone on your team contribute—and there's much more in the works.
Building products is hard. Working together shouldn't be. All of us at True are excited to be working with UXPin to help make teams more effective and productive.
Marcin and the entire UXPin team: welcome to True!