Welcoming Our 2016 TEC Fellows
By Christiaan Vorkink, June 10, 2016
Each summer, we welcome a dozen rising juniors and seniors to the Bay Area for True Entrepreneur Corps (TEC), a fellowship designed to introduce students interested in technology and entrepreneurship to the startup world. TEC Fellows hail from colleges and universities across the country and internationally, and from majors as diverse as industrial engineering and art history.
Each TEC Fellow works with a True portfolio company for 10 weeks and has the opportunity to learn the ins and outs of the entrepreneurial process, while making a meaningful contribution to their team. They also join us in our South Park office as a group each Thursday for a series of weekly workshops and lectures led by Founders from the True portfolio and our partners themselves.
TEC is a way for us to help connect our companies with great young minds while also establishing early relationships with the talent of tomorrow. Many of our TEC Fellows go on to work within our portfolio after graduation, and sometimes even at True. We were reminded of this as 22 of our alumni/ae from every year since 2009 joined us for our kickoff dinner last night to welcome our 8th class of TEC to San Francisco as they begin their fellowship this week. They are a wonderful group, this year and every year, and we hope that the TEC experience remains a springboard to continuing success for this year's class as well.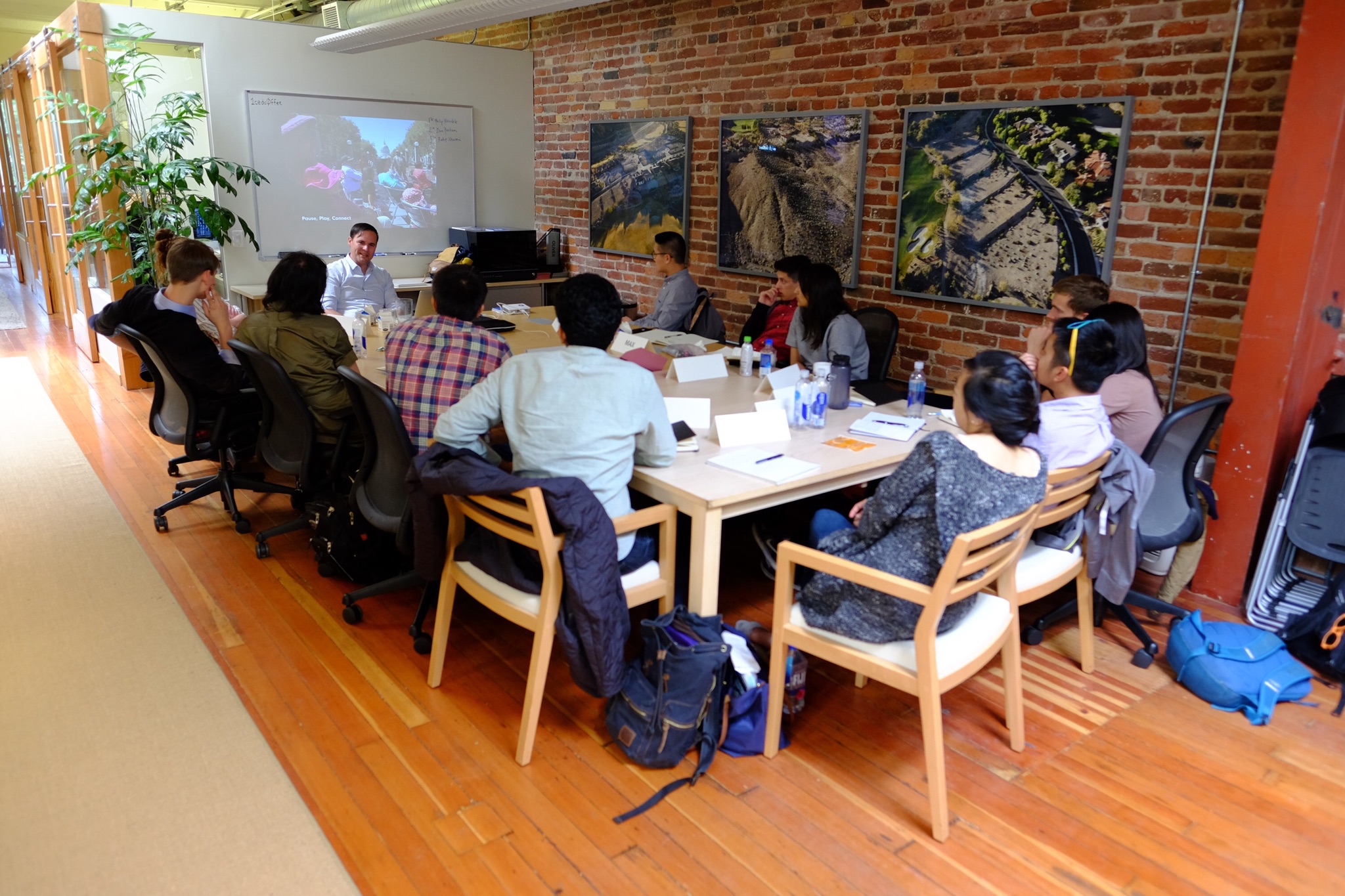 Yesterday, after their first Thursday with us, we asked several 2016 Fellows what has them most excited as they think ahead to the next 10 weeks and all that lies in store. Here's what they told us:
"At first I was apprehensive about all the different people in the fellowship—are we really going to be close as a class? But already on the first day, I realize there is a lot of cool stuff we can do together. This program is really different, and I'm super excited to be here." – Vishnu Rachakonda, Penn '18
"I'm excited about what a community-oriented experience this is. My previous jobs were very individual—they were great because I grew a lot, but it's nice to be in an environment where I feel at ease and learning is the number one reason for being here. I like being surrounded by like-minded people who are here to learn from each other and make the most of the opportunity." – Natasha Sharma, Smith '17
"I've been in San Francisco for four days now, and in this time, True has facilitated connections with people and peers that on my own it would have taken me a decade to make. I can only imaging that over the rest of the summer, I will make connections that would otherwise take me a lifetime." – Eric Wu, Georgetown '17
We hope this summer provides all this and more. Welcome, TEC Class of 2016!