Welcoming Hatch Baby
By Toni Schneider, October 15, 2015
One of the first companies True ever invested in was Maya's Mom, a social network for new parents co-founded by Ann Crady. Ann and I overlapped at Yahoo!, and were introduced by Caterina Fake, Co-Founder of Flickr and True portfolio company Findery. Ann is an incredible entrepreneur, effortlessly mastering that elusive combination of product visionary and team leader—plus, she's just a great person to be around.
When Maya's Mom was acquired by BabyCenter in 2007, it became the first exit True had as a firm. Here's a photo from a party we hosted to celebrate (no comments about how much younger we all look please!):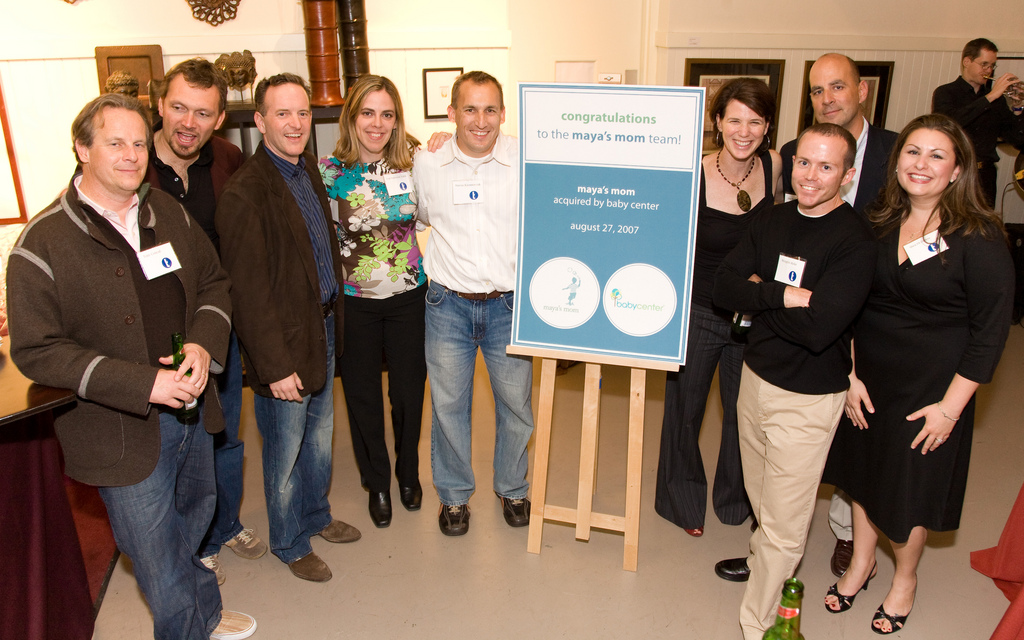 Ann became SVP of Consumer Experience at BabyCenter, the #1 pregnancy and parenting destination worldwide. While there, she met and married CTO David Weiss, and the two of them began talking about building a company together.
Today, we are very excited to welcome that company into the True portfolio. Hatch Baby is developing products for the smart nursery—a nursery that leverages the Internet to provide parents with real data around their baby's sleep, growth and general health. Hatch Baby's first product is the Smart Changing Pad, an innovative and modern twist on the traditional changing pad that helps parents accurately track their babies' growth, feedings, diapers and sleep on their smartphones.
Becoming a new parent is stressful, and anxiety and misinformation can have real effects: 35 percent of babies have behavioral sleep problems created by their parents' anxiety, and many moms stop breastfeeding because they don't think they are providing enough milk for their babies (90 percent of them are incorrect in that assumption). The Smart Changing Pad alleviates parents' anxiety by reassuring them that their baby is indeed getting enough to eat and growing at a normal rate—informed by aggregated, segmented user data.
As the quantified self movement grows and evolves, we believe the "quantified nursery" has huge market potential. Ann and David are incredible domain experts after their many years leading marketing and engineering at BabyCenter, and we believe Hatch will soon become the standard for developmental information and personalized support for parents. We are very excited to once again be partnering with Ann and to support this innovative company.
David and Ann: Welcome (back) to True!