Wefarm Connects Small-Scale Farmers to Vital Crowdsourced Intel
By Jon Callaghan, March 13, 2018
We have long believed in the power of technology in terms of democratizing information and opportunity. Typically, those within our industry discuss this on a relative scale across regions of the world where technology is already abundant: the San Francisco Bay Area's Silicon Valley versus New York City's Silicon Alley; startups based in the heartland of the USA versus the coasts; and the UK's venture-funded ecosystem compared to that of other European countries.
Access to technology is democratizing rapidly across these boundaries and regions, but the power of connection can make an even bigger economic and social impact in more remote regions of the world. Today we announce our investment in Wefarm, an exciting company that extends these same basic principles to the heart of the world's food supply, dramatically improving the lives and communities of the world's farmers.
Wefarm is a peer-to-peer, digital network connecting small-scale farmers from all over the world, predominantly in Kenya and Uganda. Approximately 500 million small-scale farmers produce 70 percent of the world's food, yet most of them are without an internet connection.
With Wefarm, small-scale farmers can ask and answer questions related to weather, crop disease, strategies to increase crop yields and more, all via SMS text — or online if internet connectivity is available. A farmer simply sends a text message with their question. For example, How do I deal with an army worm infestation? Then, Wefarm uses machine learning and the power of the crowd to source the best answers culled from the platform's network of more than 650,000 farmers.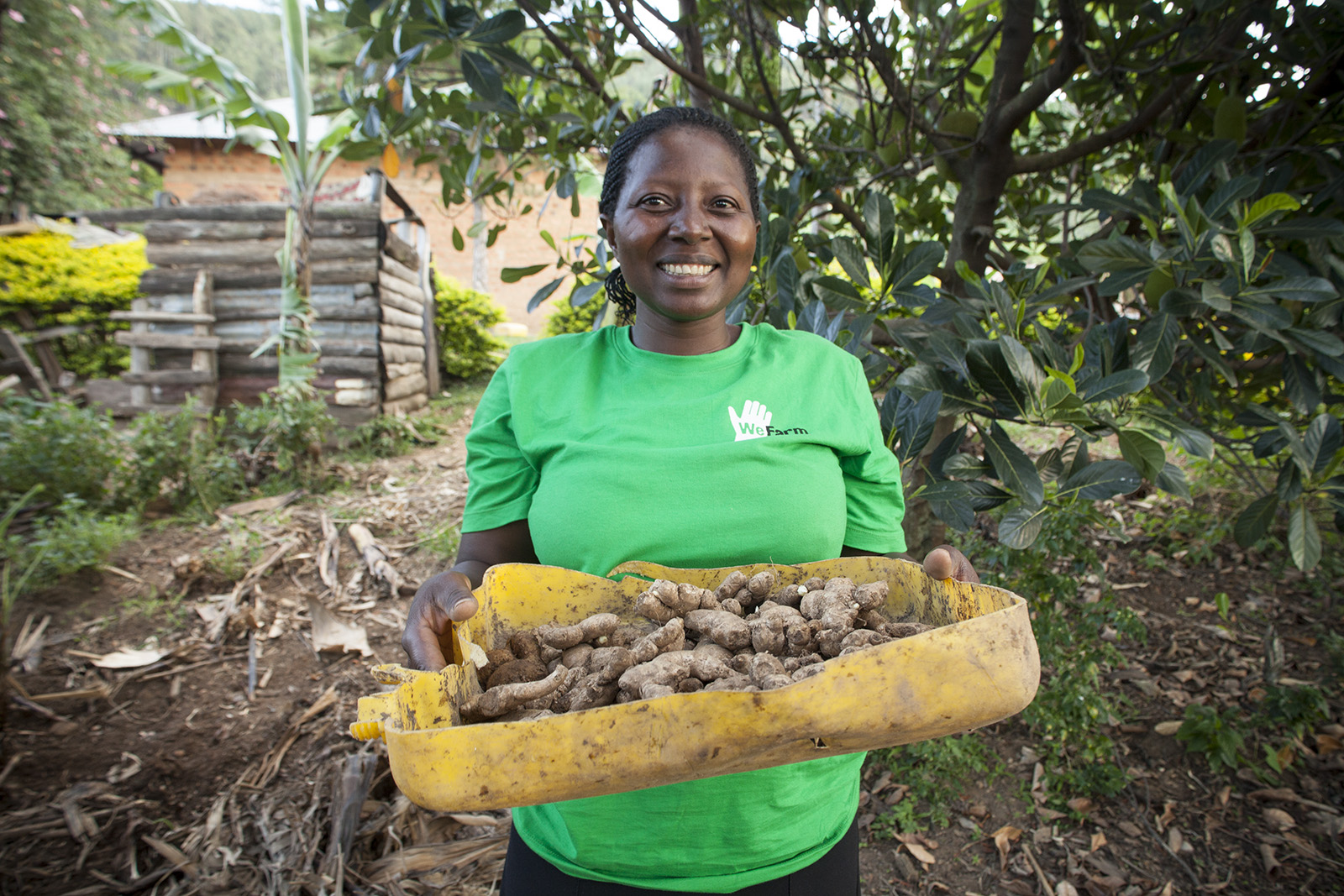 We met Wefarm Founder and CEO Kenny Ewan in late 2017 through Keith Teare, a True Founder since 2011. Like all great meetings and pitches, this "crazy" and audacious idea took hold, and I literally couldn't stop thinking about the power and impact of Wefarm's mission.
From an investment standpoint, we love that Wefarm democratizes technology and allows for fluidity of information that can help increase the world's food supply and support these small-scale farmers. Wefarm's network also collects data across the supply chain, providing valuable insights about the world's food production to government and nonprofit organizations.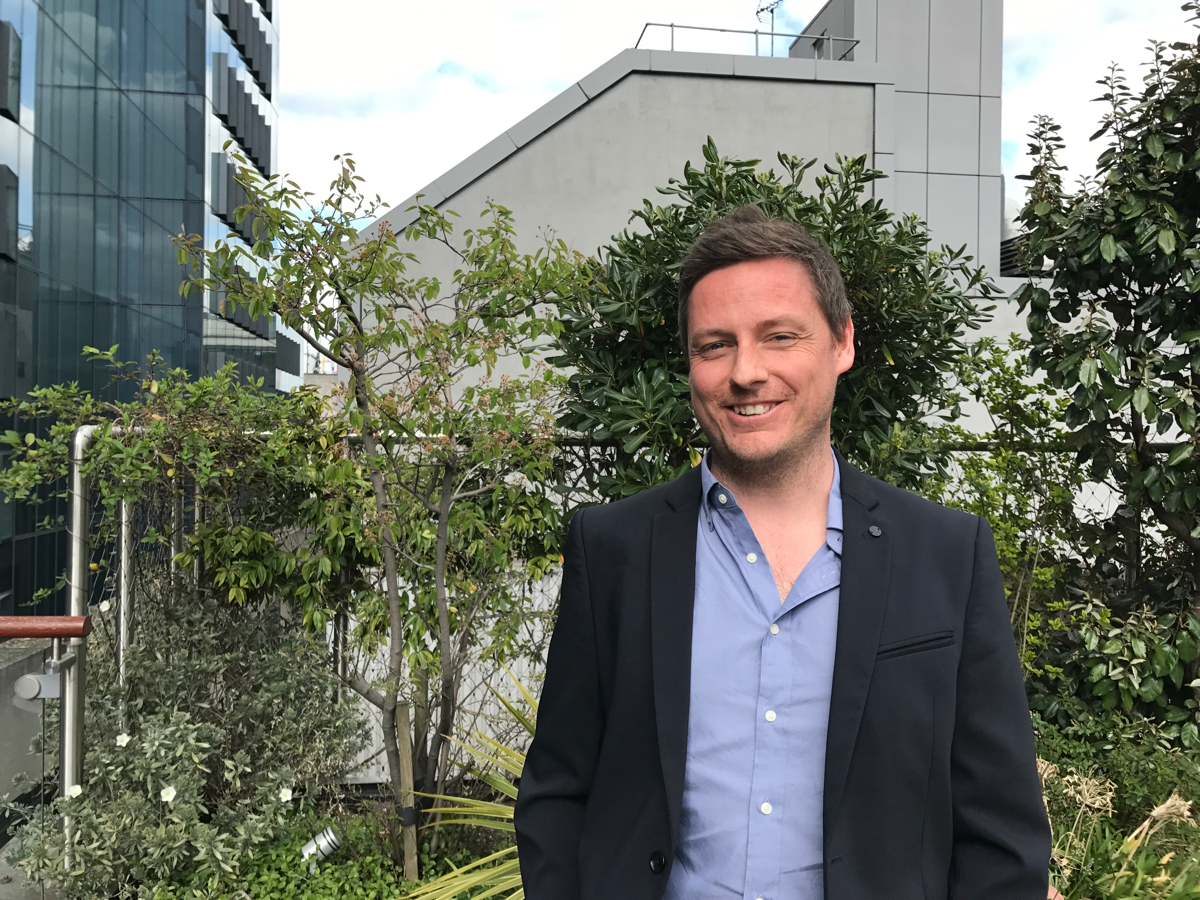 Wefarm Founder and CEO Kenny Ewan. 
Before creating Wefarm, Kenny spent seven years as the regional director of a social enterprise designing projects with indigenous communities in Latin America. He also spent five years managing a diverse range of projects in Africa with Producers Direct, a London based enterprise that works with small-scale coffee and tea farmers. Inspired by the model used by Producers Direct, Kenny and the team created Wefarm. We find it serendipitous that Kenny's origin story aligns with Blue Bottle Coffee's work in empowering small-scale farmers.
While Wefarm is currently headquartered in London with offices in Nairobi, Kenya and Kampala, Uganda, the team will expand into additional regions of Eastern and Sub-Saharan Africa soon. True will bridge Kenny and the Wefarm team to the firm's depth of resources in Silicon Valley to help scale the network and company while increasing the global markets available for tech innovation.
True has never been limited by geography, and we see entrepreneurship as a global phenomenon that can benefit people globally. We are excited for the chance to have meaningful impact in Africa, and we feel the opportunities to expand the Wefarm brand are huge.
Welcome to True, Kenny and team Wefarm!
---
Related Media 
Read about Wefarm in the Wall Street Journal
Watch Kenny's TEDx talk on the power of the crowd in global farming