Piavita Is Evolving Veterinary Care
By Toni Schneider, February 28, 2018
Over the past year, we've had the pleasure of meeting with the Founders of some incredible medical technology companies, many of which are in pursuit of highly ambitious and admirable missions.
Just within the True community, venture capital has fueled explorations in printing human organs, curing type 2 diabetes and streamlined ways to manage cardiac device data. For a moment today, we shift focus from human health to animal care as we announce our investment in veterinary technology startup Piavita, Co-Founded by Dorina Thiess and Sascha Buehrle.
In collaboration with the Animal Clinic of the University of Zurich and with sponsorship from the Swiss government's Commision for Technology and Innovation, Piavita has developed a non-invasive system for monitoring horse health. Through a wireless, palm-sized measuring device that straps onto the horse with a comfortable belt, the animal's vitals are tracked in real time with the help of a web app and base station that enables the full-scale transfer of recorded medical data.
Gathering this data remotely saves hours of work for veterinarians, who would otherwise track vitals manually including sedating and shaving fur from the animals. Monitoring vitals continuously also allows for early detection and prevention of illness. This is an incredible advancement in veterinary technology that could save horse clinics, breeders, and veterinary practices a lot of time and money, in addition to the more important benefit of improving the quality of care for animals.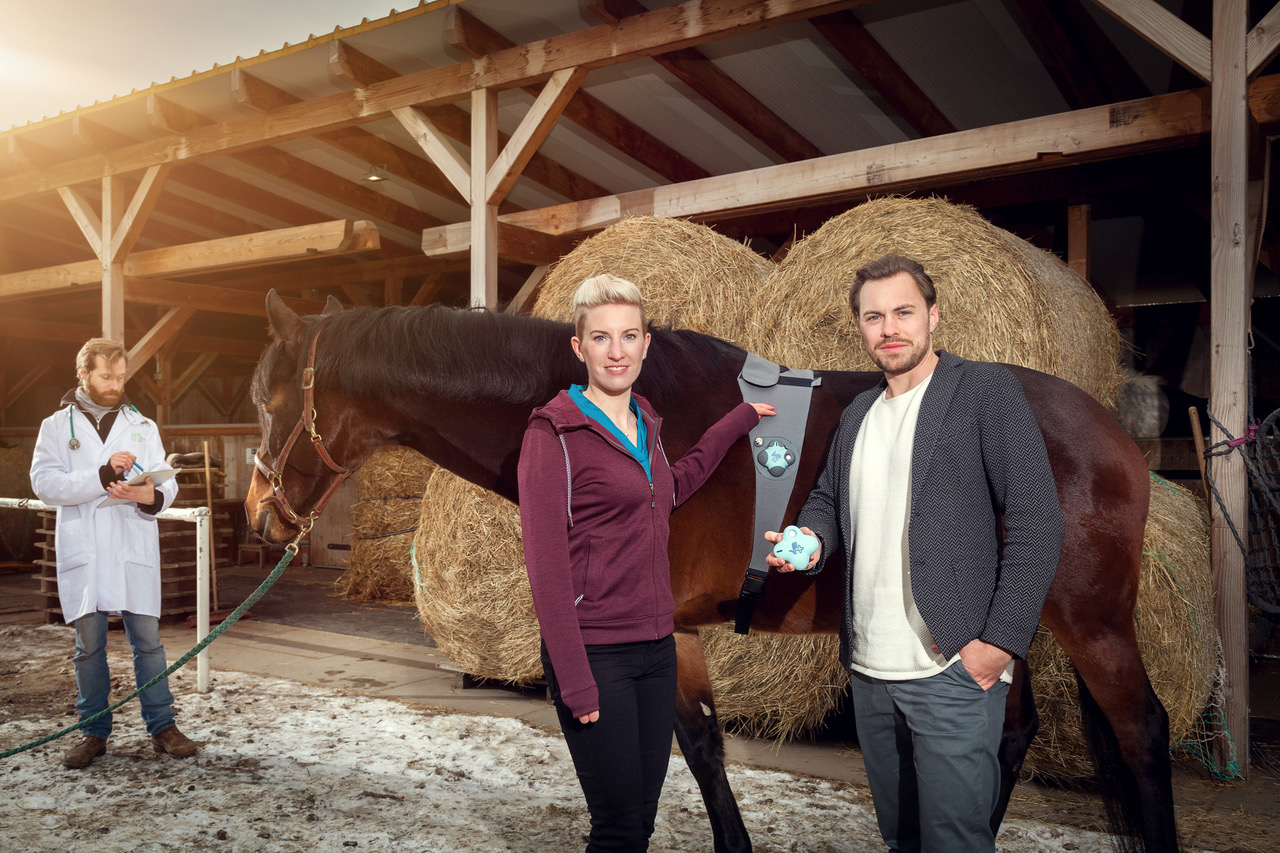 Piavita creates a wireless, wearable device that allows veterinarians to track vitals continuously and remotely without direct skin contact. The device will be available in the U.S. by the end of 2018.
I met Dorina in March of 2017 when she was visiting Silicon Valley with a group of Swiss startup Founders. The group attended an informational session at True's South Park office. That week, Dorina and I crossed paths again when I judged a pitch competition at Swissnex' first Swiss Startup Summit. I found Dorina very impressive and applauded her when Piavita came in second in the pitch competition.
When I was in Zurich six months later, we connected again. Her business had progressed just the way she had envisioned. I later met Sascha who was equally impressive and convinced me that Piavita's intellectual property around non-invasive vital sign detection was strong and unique. Early angel investors and board members confirmed my sense that this is a highly talented team with strong IP going after a large, underserved and wide open market.
The timing of our investment is serendipitous because Piavita is now looking to expand to the U.S. market, and True can act as a bridge to the U.S. and Silicon Valley.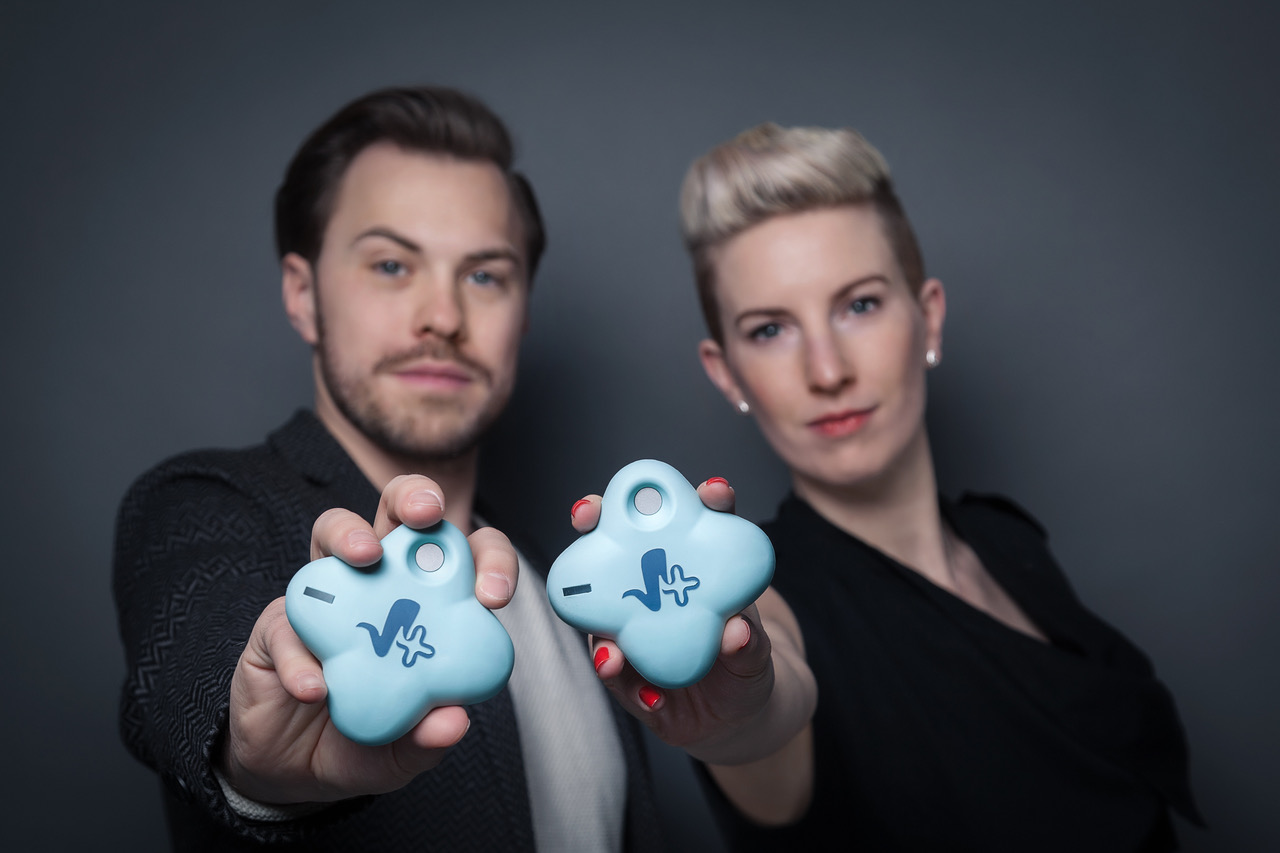 Piavita Co-Founders Sascha Buehrle and Dorina Thiess.
Dorina has a PhD in business innovation from University of St. Gallen where she was a research assistant and managing director for the university's Center for Entrepreneurship. Sascha has extensive experience in IoT, embedded systems, wireless sensors, wearable technology and healthcare IT. While attempting to precisely tune the suspension on his downhill mountain bike, Sascha was inspired to tinker with what would become the first Piavita monitoring device.
Down the line, Dorina and Sascha believe the Piavita System could help with the veterinary care of other animals. But for now, they'll focus on growing their team and expanding the product to the U.S.
If you're interested in joining the Piavita team, connect with them here.
---
Read more in VentureBeat.