Proud of the Peloton Today
By Jon Callaghan, May 24, 2017
Recently, we invited John Foley, CEO and co-founder of Peloton, to speak at our annual meeting. A room full of excited LPs listened closely as John explained the difficulties he and his team overcame when building the company from a spark of an idea in 2012 into the cultural phenomenon that Peloton is today. When you've believed in someone from the beginning and get to see them shine in the way John did, it's a truly remarkable moment.
John's talk of his journey with Peloton is one of the great Founder stories of our time. Passed over by 400 venture firms, the vision for a vertically integrated hardware and media company designed to disrupt multiple industries was almost impossible to see. But we saw it because we saw John and his team, and we believed. It's never been just about a bike — Peloton is so much more.
Peloton is succeeding as a hardware company. It is succeeding as an interactive media subscription company. It is succeeding as a fitness-lifestyle movement. It has created a contagious community of like-minded individuals who prioritize health and invest in being their best selves.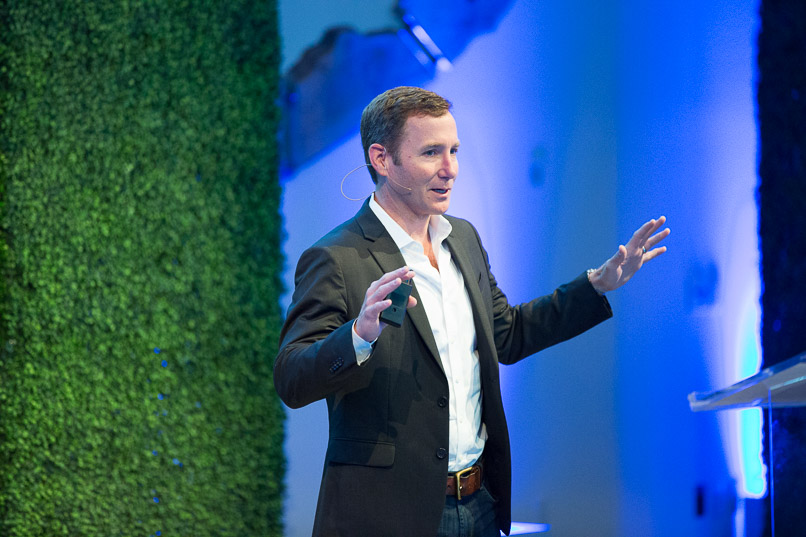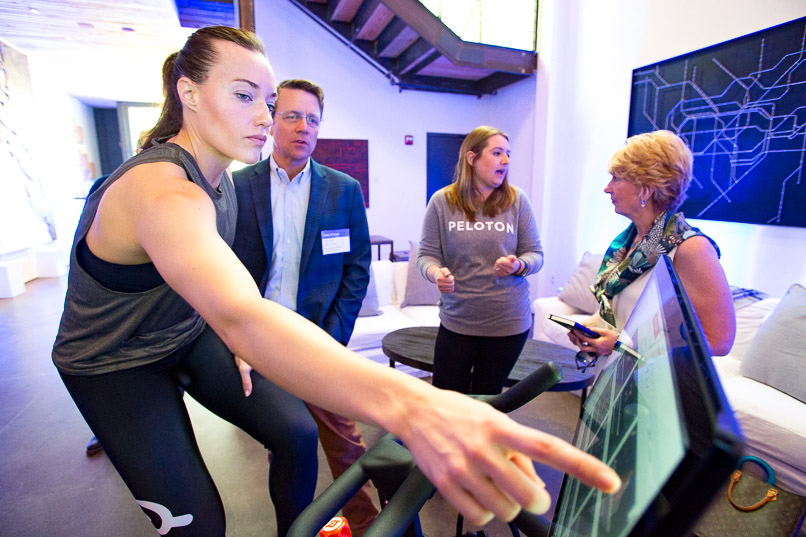 True's Annual LP Meeting, May 2017.
Over the past year, Peloton has nearly tripled its annual revenue and grown its subscriber base threefold, priming the company for its Series E funding which was announced in the Wall Street Journal today. This round of funding was led by Wellington Management, Fidelity Investments, Kleiner Perkins and strategic investor NBCUniversal. True also invested heavily in this Series E with its Select Fund II, as our firm is designed with significant capital strength to support our winners for the long haul.
Team Peloton has shared their success broadly within the True family: Tom Cortese, COO and co-founder of Peloton, led a hardware-focused breakout session at Founder Camp '16 where he shared Peloton's product challenges and triumphs with True community members. True's relationship with Peloton has been symbiotic, and we're happy to have helped support the growth and development of their team over the past few years, just as they've been generous with the learnings they've gained.
With more capital and additional partners around the table, the Peloton became stronger today. Congratulations to co-founders John, Tom, Yony Feng, Graham Stanton, Hisao Kushi and the entire Peloton team. This is but another stop along your journey. We'll continue to ride and stream, anticipating the amazing ways Peloton will enhance the lives and health of its riders in the years to come. The entire True community is behind you, watching as you carve out your unique path full-speed ahead.
---
Read more about True Ventures' Select Fund II investments.