MODE Helps Companies Collect Data From the Physical World
By Om Malik, September 24, 2018
Sensors are and will increasingly become a key part of our future. We wear them on our wrists to improve our health, thanks to Fitbit; we rely on them to help protect our homes, thanks to Ring Video Doorbells; and they are in our pockets everywhere we go, thanks to the ubiquitous smartphone. Yet nowhere do sensors do more than in the industrial landscape. Their role of detecting and responding to environmental changes is going to become even more important in the years and decades to come.
According to an IHS Markit analysis, there will be 125 billion connected IoT devices by 2030. As this number continues to rise, companies will increasingly want to be able to collect data from the physical world. This sensor data and the insights the data can demystify can help improve and automate a vast number of industrial processes. First, though, there are a few challenges to address.
Foremost, there are many companies with large quantities of legacy sensors that spew data but are not connected to the internet. Most of this data lies fallow in storage systems, rendering it less useful than it ought to be. Secondly, making sense of the data once it's collected is difficult. Industrial companies, in particular, are looking for smarter ways to derive intelligence from their sensor data so they can put it to use and improve their operations.
Today, we are proud to announce our investment in MODE, a company that is advancing IoT technology by offering a scalable infrastructure for collecting and analyzing sensor data. With its sensor gateway solution, MODE can transfer data from an organization's various legacy sensors (and new sensors) to a specialized time series datastore on the cloud that is 1,000 times faster than using regular relational databases.

This can lead to greater efficiency in manufacturing processes, smarter monitoring of biomedical sensors, and more comprehensive management of corporate facilities, such as monitoring temperature or door locks across entire corporate campuses. MODE can help companies develop scalable systems for all of these scenarios and more.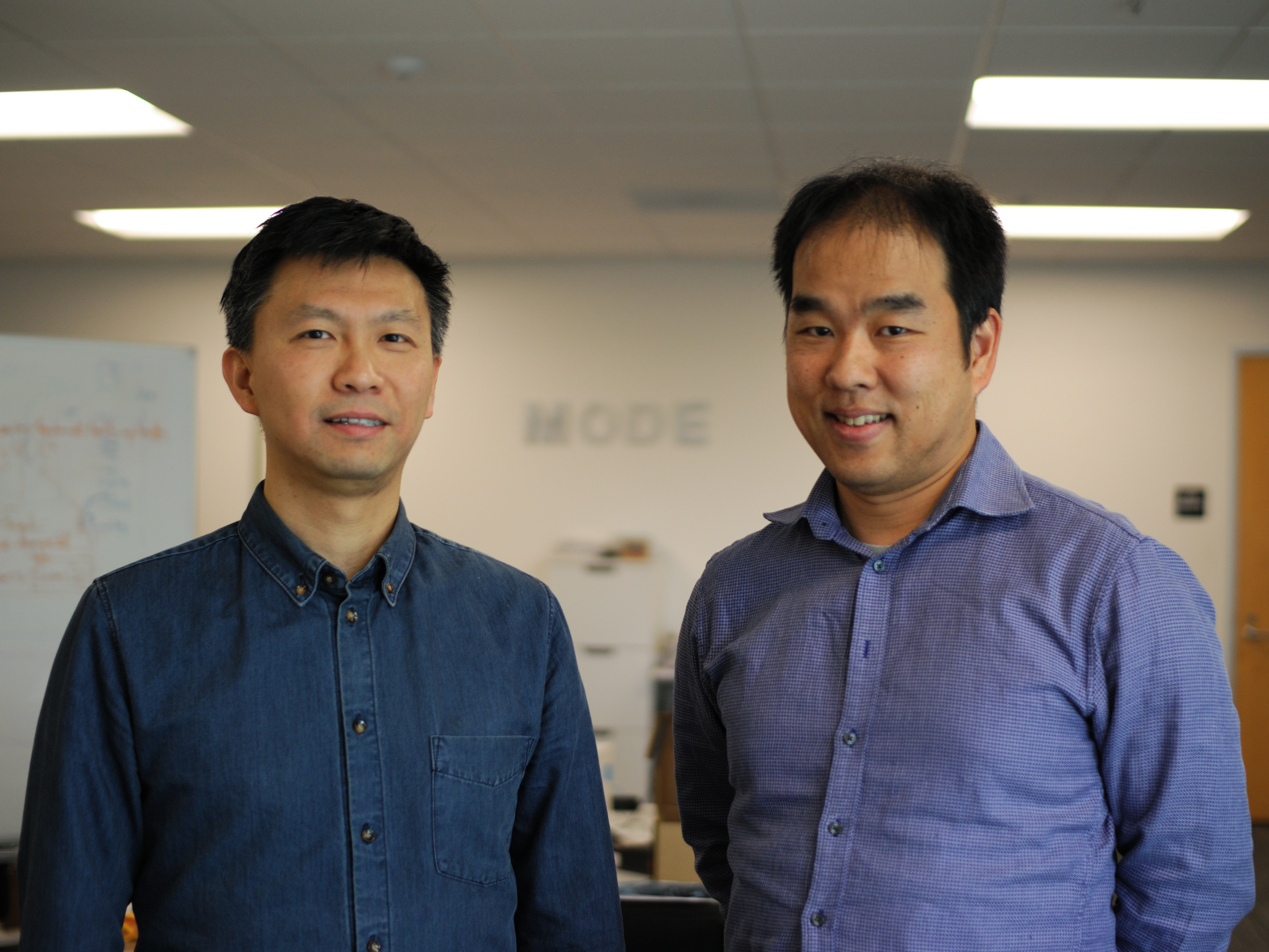 We were introduced to MODE Co-Founders Ethan Kan and Gaku Ueda (shown above) by Nima Wedlake, principal at Thomvest Ventures. Since that intro, I have spent an extensive amount of time with both of them. For me, MODE falls within the lines of "you know it when you see it." Ethan and Gaku are uniquely qualified to lead the company, and trusted confidants of ours strongly believe in their abilities. Even our friends Arun and Abhinav at Petasense, a company that monitors industrial machine health, were impressed by MODE's product vision and Gaku's technical chops.
Prior to MODE, Gaku managed engineering teams at Twitter and Google. At Google, he led Google Maps development for Japan and grew the service into a market leader. Ethan led the engineering team for social and mobile games company 50 Cubes. He was also an engineering manager at Yahoo! and the first engineer for Yahoo! Groups. The two met while working for eGroups (acquired by Yahoo!) and remained good friends since.
Our entire team at True is excited to see Ethan and Gaku advance the IoT for companies that have yet to realize their full potential. Welcome, Ethan, Gaku, and team MODE, to True!

Read more in TechCrunch.