Creating Online Communities (Without Forcing It) to Combat Our Loneliness
By Madeline Kolbe Saltzman, March 30, 2021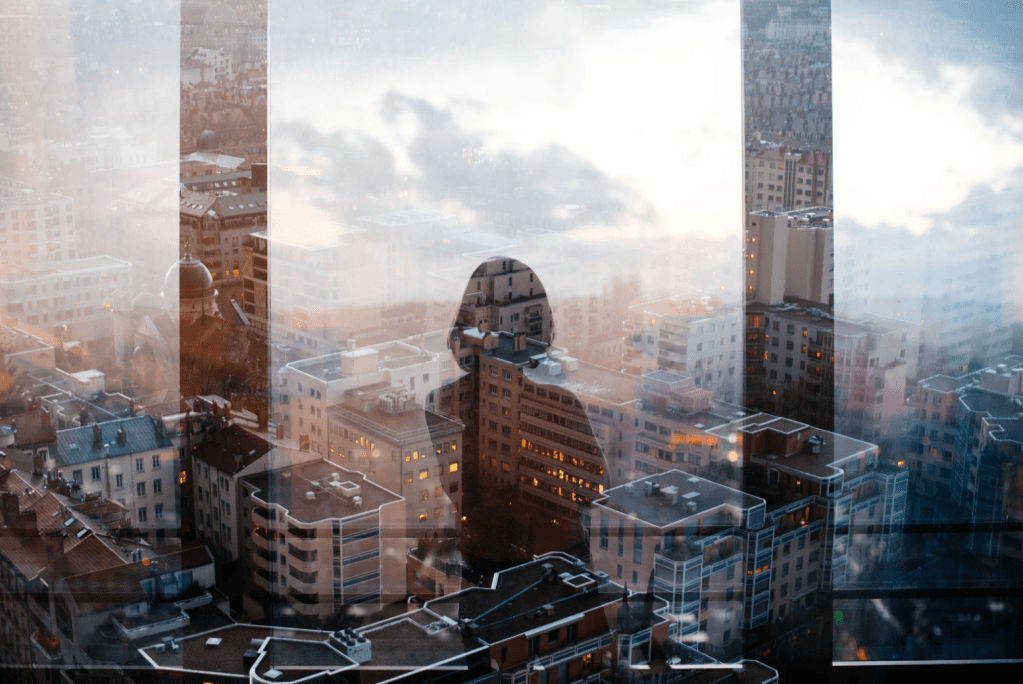 At the tail end of 2020, many of us jokingly equated the passing calendar year with the end of our fear, anxiety, and burnout. Now we're a quarter into 2021 and many of those feelings remain as we continue our days in front of a screen, only to switch to other screens in the evening.
As part of my role at True Ventures, I help to create community across the True Portfolio. But what does that actually mean, jargon aside? I like to think of it as a focus on, well, humanity – the connective tissue that we all have in common – and our commitment to improving both the professional and personal lives of the founders and teams we fund. Focusing on what connects us during this pandemic has really proved to be invaluable for our community and our psyches, for more reasons than one.   
The True team recently circulated an article in The Atlantic about the power of the more casual relationships in our lives. In sociology, they're known as "weak ties." They're not your family members or your best friend with whom you talk regularly. They're the connections you make with people you see less frequently or have interacted with only once — like that time you dropped your lip balm while waiting (six feet away) from your neighbors in line at the local coffee shop. 
Many of the companies in the True Portfolio are early stage and have relatively small teams. Pandemic loneliness is compounded given this team size and the fact that there are fewer resources at their disposal to lean on. Many of them have created "strong ties" internally pre-pandemic, but even strong ties can feel weak after what we've experienced over the past year. 
In the summer of 2020, we launched a portfolio-wide group called Women Across True. Our goal was to bring together individuals who identify as female from all the companies across the True Portfolio to help them find a community they can call their own and develop a sense of belonging among a wider social net. 
Most events feature a conversation with an interesting leader or entrepreneur who is open to authentically sharing their career journey, insights, and struggles — without sugarcoating the "lows" and loneliness that can accompany the founder journey. 
Sometimes we talk about things we're struggling with at work like how to navigate career transitions, finding allies in the workplace, or what it's like to be the only woman in an organization, on the executive team, or on a board. Other times, we discuss how to deal with how hard parenting is, the crippling isolation we may feel, or the absence of family and our support network. 
The idea of an ERG, an employee resource group, isn't new. These company-led community groups are intended to foster connection within an organization and they tend to be more prevalent at larger companies with resources and hefty budgets. For smaller startups like many of the companies we fund, we seek to bridge that gap by bringing together people who normally wouldn't meet. 
Here we share some of the ways we've tried to encourage these moments of human connection in case it's helpful to you as you create connection and more humanity across your communities or remote startup teams. 
Look beyond Zoom to counteract platform fatigue.  
Zoom is essential to many of our businesses; there's no doubt about that. But spending all your time on one platform can easily tire. We've been very deliberate in hosting our Women Across True events on an alternate event hosting platform called Welcome. It allows for a different online experience that makes it feel like you've entered a private party with a bunch of people you're eager to meet. 
During our special guest interviews, attendees can follow the conversation as if they're watching a broadcast news segment and use the chat function to ask questions or comment with text or emojis. 
Catalyze discussions with specific prompts. 
After the preliminary part of our Women Across True events, we then break out into smaller groups of five or six individuals where everyone is provided with prompts to get the conversation going. 
Some days conversations flow naturally among the people in our online communities. Other days, providing direction and encouragement can help to grease the wheels. We like to share prompts a day or so in advance of our events so community members can think about what they'd like to talk about and how to get the most out of the time together. 
Do awkward pauses still happen? Sure, just like in real life. To reduce the awkwardness (or charge right through it), it can be helpful to give someone in the group the wand of "moderator" to help serve up the prompts or answer first. If you're familiar with Liz Wiseman's Multipliers book and theories, consider who on your team is great at multiplying the best in people and conversations. And ask them to help moderate small group moments. 
Ask open-ended questions. 
We like to meet people "where they are" by including at least one very open-ended question in the prompts we share. One of True's co-founders, Jon Callaghan, frequently asks us the following: "How are you showing up today?" 
We ask our community members this question too to give them space to feel whatever they're feeling and share something honest about themselves. Imagine that: making space for our feelings in the tech world.  
Contrary to popular belief, we are more than our work output and there should be more opportunities to meditate on how our emotions are playing into who we are at our desks, in our homes, and in our lives. 
Resist "filling the gap" in conversations and offer silence and space instead. 
Of course, great conversations are all about back and forth. But online environments can make it more difficult to read cues and pick up on who really wants to speak next. 
If using prompts to start conversations, exercise silence while others are speaking for longer than you normally would in person. It's amazing how a simple question paired with silence and patience can change the entire dynamic of a conversation or an online get-together. It's the gateway to candid answers and showing people you respect them and they can feel safe sharing with you. 
Curate small discussion groups to create commonalities. 
If you're planning an event for an online community that will include small breakout groups, consider thoughtfully curating those small groups so individuals are paired with peers in similar roles or career levels. We've found this to be helpful in terms of encouraging networking that lasts beyond an individual event or community moment. 
Vulnerability starts at the top. 
I try to lead by example and open our Women Across True conversations by sharing something I've been struggling with and could use help navigating. It gives others permission to open up and recognize that being vulnerable allows for more powerful and authentic connection. 
When our group met soon after the violent insurrection of the U.S. Capitol, I shared how much I was struggling to process the event and how I felt crazy attending meetings where we weren't acknowledging what had just happened. 
Later in the day, I found myself in a meeting with a founder from the True Portfolio who was also struggling with what had happened. It was the first time that day where the trauma we were feeling was at the heart of the conversation. 
Make space for these important conversations at work, especially if you are a leader. Demonstrate that you don't have to choose between showing up as a human and an employee; you have to be both. 
Whatever is said in the room stays in the room. 
Just like in Vegas (in a more normal world), whatever happens in our communities stays there. The same goes with the all events we host for True Founders, though what we discuss is admittedly far less wild than what occurs on the Strip. 
We built a code of conduct for all True Ventures-hosted events that requires everyone in attendance to keep the conversations they have at our events private. It's so important to us that all the companies, founders, and teams we connect know they have a protected space to share openly. As our Head of Platform and Design Partner Jeff Veen has put it: "Knowing we hold each other's secrets makes for very powerful conversations." 
Hosting these events and helping to build this community has been one of the biggest joys of my time so far at True. Our entire team has rallied behind Women Across True and it's been incredible to see. Connect with me if you're looking to do something similar with your startup team and I'll share any tips I have.