Congratulating Connectifier on Their Series A Raise
By Tony Conrad, June 16, 2015
True portfolio company Connectifier announced its funding this morning, and we are thrilled to welcome this exciting company and team to the True portfolio. We were introduced to Connectifier by Sean Ellis, Founder of True portfolio company Qualaroo. Whenever a company is recommended by a trusted entrepreneur in the True ecosystem, we know there is something special there, and Connectifier is no exception.
Connectifier is solving the problem of candidate identification for recruiters, using search technology and artificial intelligence to source contact information and search for qualified candidates in places where they are already engaging online. We love connecting people to opportunities, so Connectifier seemed like an obvious company for us to support.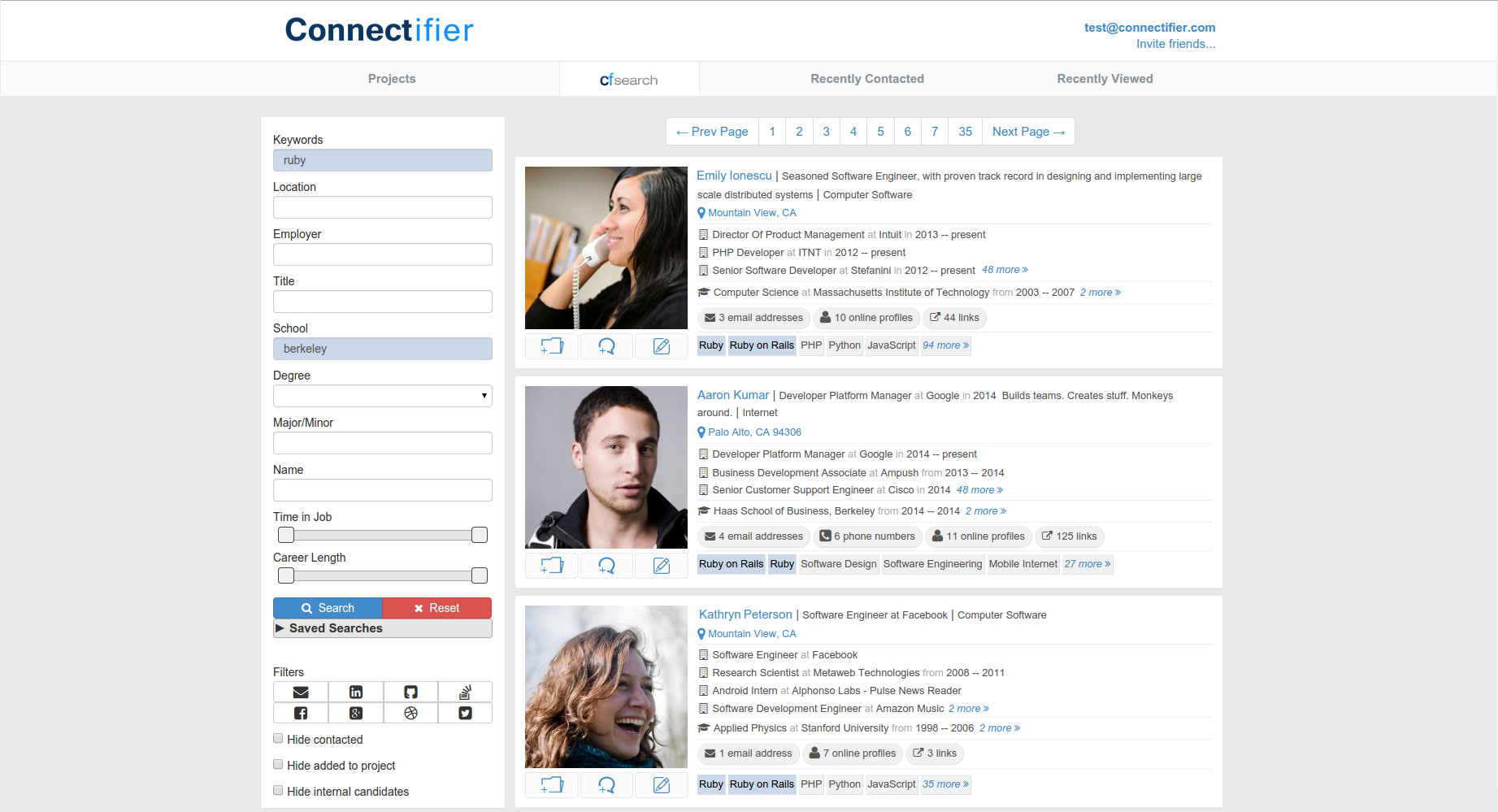 What we didn't know at first is if Founders Ben McCann and John Jersin—two extremely talented engineers—would be able to create a business around their technology. But very early on, Connectifier started monetizing, and in addition to seeing an impressive 800% growth in the past six months, Ben and John have become experts in how sales models work. These guys learn fast, and for us, it was easy to lean in.
Ben and John met at Google, where they helped create the Real-Time reports in Google Analytics. Ben worked as a Software Engineer and launched the Google Spreadsheets formula bar and formula highlighting, and John was most recently a Product Manager. John also founded the startup Zintin, which launched one of the first 500 iPhone apps.
We love to back first-time Founders who we think have tremendous upside potential and have a certain kind of maturity about them and how they approach a marketplace. John and Ben are those kind of Founders. The recruiting intelligence market is huge, and Ben and John clearly have the tech chops to figure out how to get information about people and bring it together in aggregate. We are very excited to be a part of their team.
Ben and John, welcome to True!