The Chiu Brothers Launch Catalyst, an Intuitive Customer Success Platform
By Phil Black, April 24, 2018
Today we are proud to announce our investment in Catalyst, co-founded by brothers Edward and Kevin Chiu. Catalyst is an intuitive customer success platform that helps companies increase productivity, reduce churn and provide an improved customer experience. The platform is free of unnecessary features that could complicate the user's workflow and instead focuses on the most essential features CS teams need to succeed.
There are a few reasons why we're attracted to SaaS companies tied to customer experience. Foremost, we've seen how companies that put their customers at the hearts of their missions win. Similarly, well-loved brands are often synonymous with exceptional customer service. So, anything we can do as investors to help companies meet the needs of their customers is a clear value add and worth exploring.
Secondly, investing in products that enhance the customer experience falls in line with the changing expectations of today's consumer. Customers that are cared for quickly and consistently – and at the right touch points – have higher loyalty, and companies across most industries now understand that stellar support is a must if they want to compete.
Lastly, we've had success investing in SaaS companies focused on customer experience in the past. We led the Series A financing for Assistly (now Desk.com), which was acquired by Salesforce in 2011. We also invested in the AI- and crowd-powered customer support platform Directly, the mobile-focused customer service platform Helpshift, and Solvvy, which uses machine learning to help answer common customer questions.
Catalyst is a welcome addition to this group of companies, and we are happy to support Edward, Kevin and the team as they answer the needs of today's customer success managers.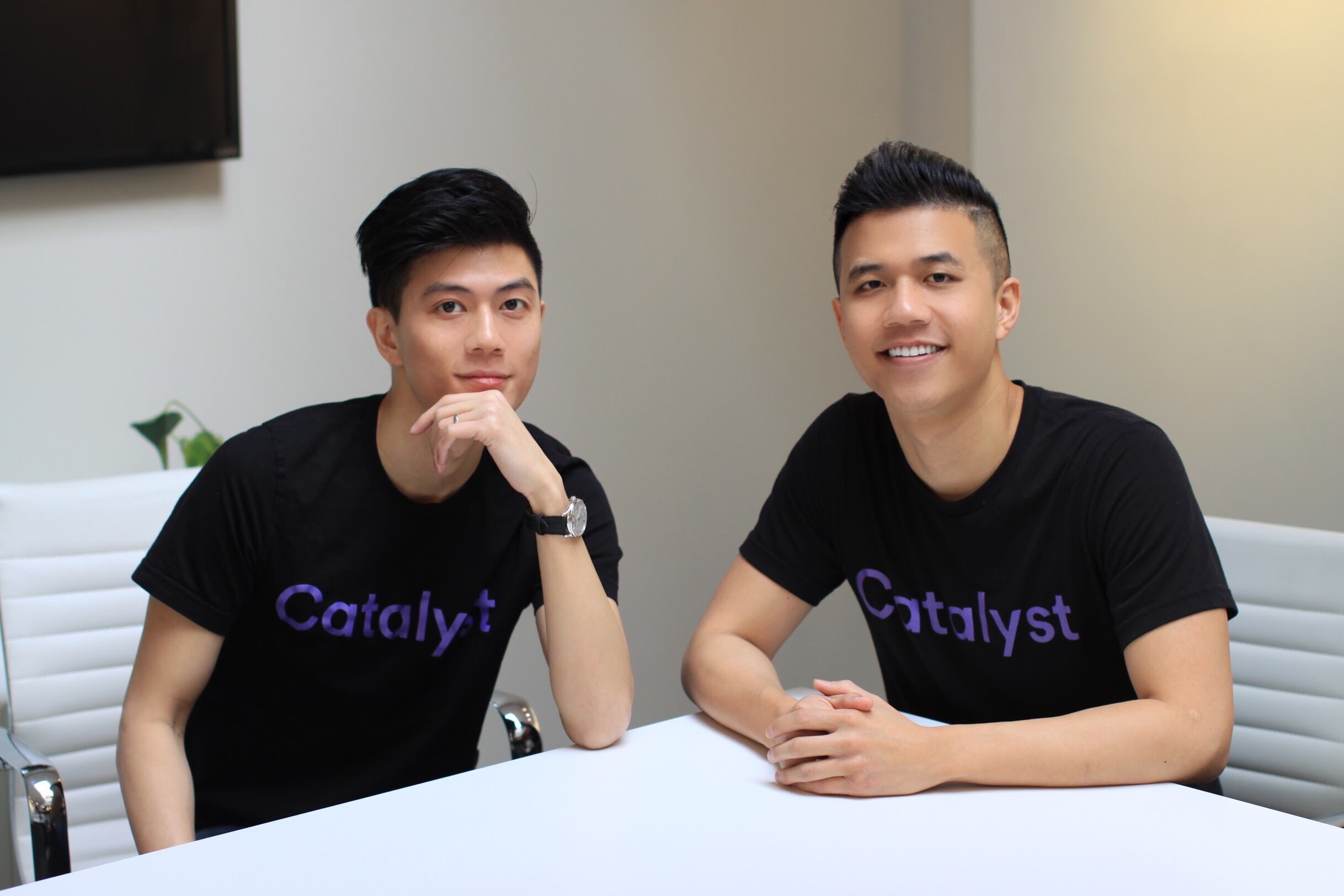 Edward and Kevin Chiu are on a mission to solve the problems of today's customer success teams with a new, intuitively designed platform called Catalyst.
Prior to Catalyst, Edward and his brother Kevin learned the pain points of the CSM firsthand at DigitalOcean where Edward was hired to build the company's customer success organization from the ground up. Over the course of three years, Edward scaled the customer success team to more than fifteen people and helped the company reach more than $100 million in revenue. During this time, he and his team discovered the need for a more streamlined workflow. Unimpressed by the products on the market, many of which were complex to use and required up to six months to implement, they decided to build their own.
After receiving incredible feedback on the internal tool they created, Edward and Kevin conducted extensive customer interviews that drove the creation of Catalyst, which hit the market today. For more information on Catalyst's customer success platform, read Edward's launch announcement, or sign up for the beta version of the product.
Welcome to True, Edward, Kevin and team Catalyst! We're proud to support your goal of creating the most intuitive customer success platform yet.