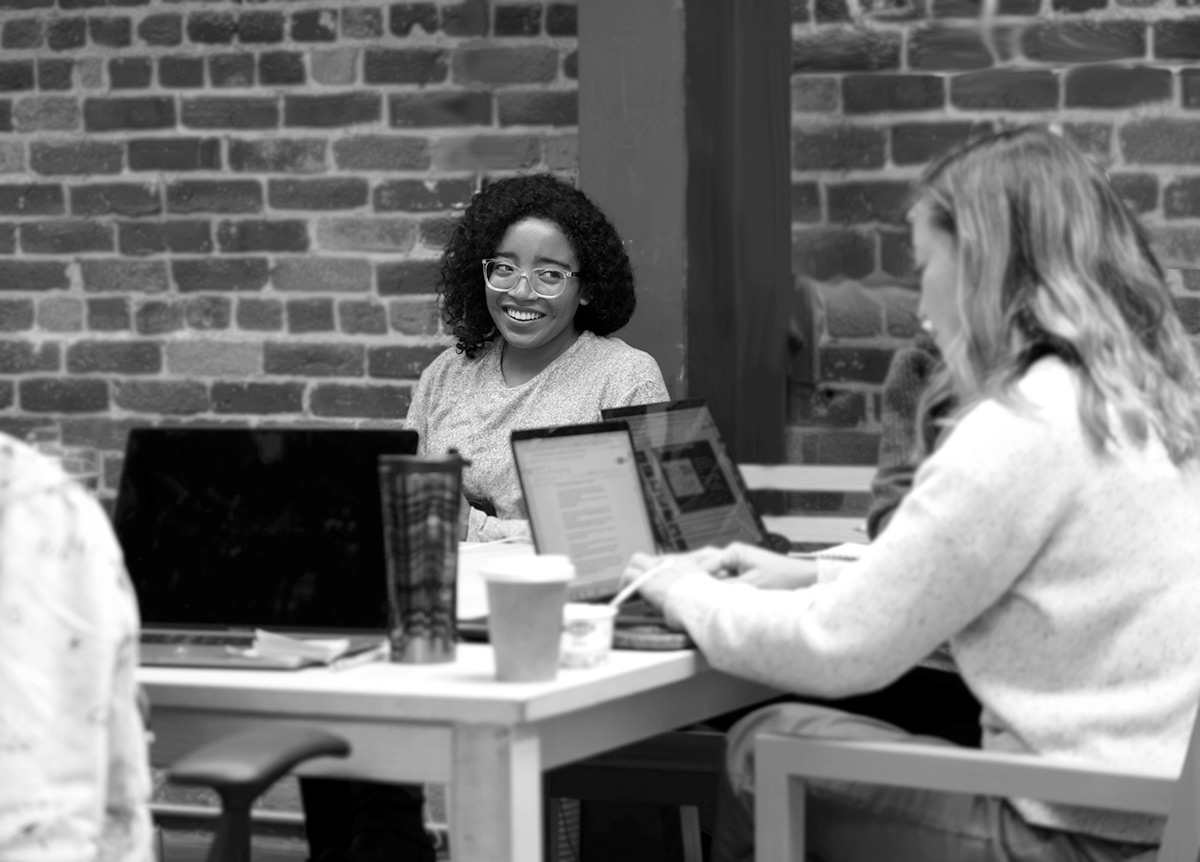 True Fellowships
True Spark Fellowship
Our fellowships are designed to give recent college graduates and graduate-age professionals who are passionate about entrepreneurship an opportunity to forge their paths in the startup world. The True Spark Fellowship is open to those who identify as Black and/or Latinx.
Fellows are paired with True Ventures portfolio companies in the San Francisco Bay Area, where they work for nine months. During their fellowships, participants develop foundational skills to help them build careers at high-growth technology startups.
Why do these fellowships exist?
We at True are committed to providing access to startup careers to all people, and particularly those who identify with groups that historically have been underrepresented in technology. The products and services True portfolio companies create are used by millions of people around the world every day. Diversity of thought, background, and life experience among these startup teams ensures the products they build have the best possible impact.
What do fellows do?
The primary intent of True fellowships is to give participants in-depth exposure to real work at technology startups. As a fellow, you will be a full-time employee at a Bay Area startup, where you will work with a team to create a product or service of great impact. Being a part of a startup will expose you to people and ideas that will challenge you and help you develop valuable professional skills. Our hope is that these skills will set a foundation for a stimulating and rewarding career in technology.
We realize that it's not just what you know that matters; it's also who you know. To complement your startup experience, you and the other fellows will gather with the True team monthly for dinner and conversation. So you can begin building a professional network of your own, we connect you with 1:1 mentors who are founders and other leaders in the True community.
Who are these fellowships designed for?
The 2019-2020 True Spark Fellowship (TSF) is designed for graduate-age professionals, graduates, and college students of all majors who completed or will complete their studies in 2017, 2018, or 2019. Additionally, we recognize that there are many applicants in this age range for whom college has not been practical or possible for a variety of reasons. That said, we also welcome applications from individuals who are 21-25 years old and do not hold college diplomas. While a degree is not a prerequisite for application, curiosity, enthusiasm, and a passion for technology and entrepreneurship are.
TSF is open to those who identify as Black and/or Latinx. All applicants must be between 21-25 years old and be eligible to work in the United States without sponsorship. Applicants must not be on a student visa, on a visa of another type, or in the country under other circumstances that would prevent them from receiving the fellowship stipends.
If you are eligible for both programs, you may apply to either. Your selection has no effect on your chances of admission.
Do I need to be an engineer or computer science major to apply?
We welcome applicants of all educational backgrounds. You don't need to be an engineer or CS major to apply. In fact, we like it when True Fellows have a diverse mix of interests and experience as we believe there's much to be learned peer to peer. True Fellows have helped startups with UX design, marketing, research, project management, customer success, and more.
When and where do these fellowships take place?
The 2019-2020 True Spark Fellowship will run from the beginning of September 2019 to the end of May 2020. All fellows are paired with True Ventures portfolio companies in the San Francisco Bay Area and will be expected to live and work in or near San Francisco.
How do I become a fellow?
Please visit the application page to apply to this year's fellowships. You will need to prepare a one-page resume, a one-page personal statement, and a one-minute video showcasing your interest in the program. View the application page for more information on what to include in your personal statement.
If you would like to speak to a former fellow about their experience or if you have any questions, please contact us at fellowships [at] trueventures [dot] com. You can also read the stories of past fellows on The True Blog.
When are applications due?
We will accept applications for TSF beginning December 1, 2018. There are two admission periods: Round I begins December 1, 2018 with an application deadline of January 31, 2019. Round II begins February 1, 2019 with an application deadline of May 1, 2019. All candidates are encouraged to submit their materials by the Round I due date to ensure timely placement.
How does the matching process work?
We circulate all candidate profiles to companies in the True portfolio that are interested in participating in these programs. When companies express an interest in a candidate, we broker that introduction. It's up to the company and candidate to figure out if there is a mutually agreeable match to be made. View more info on that process.
Do you accept applications from undergraduates?
We do not accept applications from students who have yet to complete their undergraduate degrees unless they are not currently enrolled in college or university. We hope enrolled undergraduates will consider our True Entrepreneur Corps Fellowship, which we've hosted every summer since 2009.